15 Year Old GIRL/FEMALE PIMP / HUMAN TRAFFICKER gets adult prison sentence

Ottawa teen prostitution ringleader gets 6½ year adult sentence
Young woman, who was 15 when she was arrested, led operation that trafficked other teen girls
CBC News Nov 04, 2014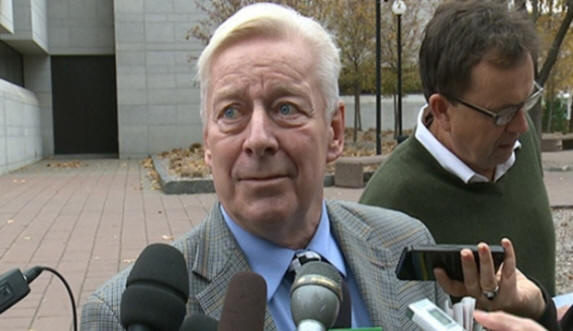 An 18-year-old who led an operation that trafficked other teenagers using social media sites such as Facebook and Twitter today received an adult sentence of 6½ years in a correctional facility. The young woman was given credit for time she's already served in pre-sentence custody, meaning she will only serve another two years and 325 days.
The 18-year-old was arrested in 2012, when she was 15, for leading the operation with two other teens as they recruited other girls through social media sites like Facebook and Twitter, before druggin and beating them and forcing them into prostitution.
The 18-year-old was the only one who pleaded not guilty in her trial, but she was found guilty this January. The two other teens entered mid-trial guilty pleas in September 2013 for their roles in the violent pimping operation.
Under the Youth Criminal Justice Act, the 18-year-old faced a maximum sentence of three years. Under the adult Criminal Code, she faced a minimum sentence of five years.
"It's a very rare thing. It happens very infrequently; it's a big deal. And there's a ... complicated and extended procedure that has to be followed," said Doug Baum, a defence lawyer and a past president of the Defence Counsel Association of Ottawa, in an interview with CBC's Ottawa Morning earlier Tuesday.
The Youth Criminal Justice Act takes into account a youth's diminished moral blameworthiness, greater dependency and reduced maturity, Baum said.
But there are times when the actions of a youth rebut those characteristics, he added.
Victims emotional, happy
The CBC's Laurie Fagan says victims and their families were emotional in the courtroom after the judge's ruling early Tuesday morning.
Two Ottawa police officers who had worked on the case since June 2012 said after the ruling that the victims and their families were happy with the verdict.
"I think it's important to recognize it was the girls that came forward with their families who have suffered through this as well. This is a long road ahead for them," said Det. Carolyn Botting.
"That's what's important to remember in [cases of] human trafficking and slave labour."​
"It was their strength that got us here today," said Sgt. Kelly Lyle.
Botting said men need to stop buying young girls for sex because this could have been avoided if that were the case.
Other teen received maximum youth sentence
Another girl in the case earlier received the maximum youth sentence of three years, while sentencing has been delayed as a psychological assessment has been ordered for the other.
During her sentencing hearing last month, the 18-year-old made a tearful apology to her victims.
"No words could ever convey how solemnly sorry I am. I am far from perfect but I'm definitely not the same girl I was at 15," she said in front of Justice Diane Lahaie.
"I realize the pain I inflicted on my victims and their families was extremely wrong and I will forever live with the guilt and regret of my vile actions ... I pray, Your Honour, take a youth sentence into consideration because unlike before I have aspirations for my future and I'm striving to become a better person."
Crown sought adult sentence
The teen - whose mother has worked as a prostitute and who lived in a home surrounded by drug use - is not a victim but a "product of her upbringing," her lawyer argued in court.
Defence lawyer Ken Hall said after the ruling that the teen sentenced Tuesday was upset and they're weighing their options.
"We're looking into all possibilities. We're looking into an appeal," he said.
"Whether we do or not is up to my client."
The Crown argued the ringleader, now 18, should be sentenced as an adult for her crimes.
The defence argued she should serve a three-year sentence in the youth system, but that she should not receive credit for time already served since her arrest.
The trial, which began in April 2013, heard from three teenage girls who were forced to perform sex acts and hand over the money they earned. Four other teens testified about a range of experiences, including being recruited online to sell their bodies.
Lesbian Pedophilia and the rape of girls
Don't attend performances.