UK NATIONAL SURVEY-5,000 Women -Infidelity and Paternity Fraud

Scotland's National Newspaper
96% of women are liars, honest
The Scotsman, EDWARD BLACK, December 9th, 2004
NINETEEN out of 20 women admit lying to their partners or husbands, a survey on attitudes to truth and relationships has found.
Eighty-three per cent owned up to telling "big, life-changing lies", with 13 per cent saying they did so frequently.
Half said that if they became pregnant by another man but wanted to stay with their partner, they would lie about the baby's real father.
Forty-two per cent would lie about contraception in order to get pregnant, no matter the wishes of their partner.
And an alarming 31 per cent said they would not tell a future partner if they had a sexual disease: this rises to 65 per cent among single women.
In the poll of 5,000 women for That's Life! magazine, 45 per cent said they told "little white lies" most days. The favourite untruth was "of course you don't look fat", with "these shoes were only 10" in second place.
Jo Checkley, the editor of That's Life! , said that while many women now lied to avoid hurting their partner's feelings, covering up the truth about a baby could have far Read More ..maging consequences.
She said: "Modern women just can't stop lying, but they do it to stop hurting other people's feelings. It could be argued that these little white lies simply make the world go round a little Read More ..oothly. But to tell a man a baby is his when it's not, or to deliberately get pregnant when your partner doesn't want a baby, is playing Russian roulette with other people's lives."
The National Scruples and Lies Survey 2004 found plenty of untruths were told over the Christmas period. A total of 78 per cent said they would pass off a second-hand gift as a brand new present, while half have lied about a Christmas card being "lost in the post".
Women will also lie to save people's feelings, with only 27 per cent saying they would tell a man if he was hopeless in bed (although a third would tell their friends all about it).
Just over half would flatter a man if he asked them about his looks and only 46 per cent would give the "brutal truth". However, 61 per cent of women would want their partners to be "brutally honest" if they asked them "do I look fat?" or "do you think my best friend's attractive?"
Elsewhere, 54 per cent admitted stealing sweets or chocolates; 23 per cent would "sneak a bottle or two" home if they were invited to a party by a well-off friend; 49 per cent would "kiss and tell" to the media for 25,000 if they had a one-night stand with a celebrity; and 38 per cent say they would marry purely for money.
Nearly half said they had faked orgasms and 55 per cent admitted claiming they were tired, had a headache, or felt ill to "get out of lovemaking".
Nineteen per cent of women with a long-term partner said they had cheated on him, while 30 per cent of all women have had an affair with a married man. Sixty-eight per cent said they did not trust their partner.
As far as trustworthy personalities are concerned, the woman with "the most honest face" was Fern Britton, the This Morning host. She was followed by the singer Kerry Katona (formerly McFadden), Sharon Osbourne of The X Factor and the Queen.
The "most honest male face" jointly went to Ant and Dec, the presenters of I'm A Celebrity ... Get Me Out Of Here!, with Prince William second.
The results come in the wake of the controversy surrounding David Blunkett, the Home Secretary, and his former lover, the publisher Kimberly Quinn. They had a child, but she kept details of the affair secret from her husband Stephen, even taking her son to Corfu for a week's holiday to bond with him this year.
Mr Quinn accepted his wife's story, but she had covered up the fact she was accompanied by Mr Blunkett.
The survey questioned 5,000 women, average age 38, across Scotland, England, Wales and Northern Ireland.
Top ten porkies
That's Life! magazine has carried out its National Scruples and Lies Survey 2004 to find out the top ten lies told by women. They are:
1. "Of course you don't look fat!"
2. "These shoes were only 10."
3. "The bus/train was late."
4. "I've got a headache."
5. "I've only had one drink."
6. "That dress looks good on you."
7. "The cheque's in the post."
8. "You look ten years younger."
9. "You're wonderful in bed."
10. "I love you."
Paternity Fraud - Spain Supreme Court - Civil Damages

The Daily Mail, UK
18th February 2009
An adulterous Spanish woman who conceived three children with her lover has been ordered to pay £177,000 in 'moral damages' to her husband.
The cuckolded man had believed that the three children were his until a DNA test eventually proved they were fathered by another man.
The husband, who along with the other man cannot be named for legal reasons to protect the children's identities, suspected his second wife may have been unfaithful in 2001.
Paternity Fraud - Civil Lawsuit
Unfaithful mother fined $120,170
Courier-Mail Newspaper
Australia
Unfaithful mother fined $120,170
From correspondents in Rio de Janeiro
Agence France-Presse
September 18, 2007
A BRAZILIAN woman has been ordered by the country's Supreme Court to pay a hefty fine to her husband for failing to mention that he was not the father of two of their children.
The Rio de Janeiro woman, whose identity was not disclosed, was ordered to pay her husband over $US100,000 ($120,170 Australian Dollars) for having hidden from him for almost two decades that the children in question were fathered by a lover, the court's offices said yesterday.
The husband also had sought damages from his wife's lover, the court said.

Up to one in 25 dads could unknowingly be raising another man's child, UK health researchers estimate.
Increasing use of genetic testing for medical and legal reasons means Read More ..uples are discovering the biological proof of who fathered the child.
The Liverpool John Moores University team reached its estimate based on research findings published between 1950 and 2004.
The study appears in the Journal of Epidemiology and Community Health.
Biological father
Professor Mark Bellis and his team said that the implications of so-called paternal discrepancy were huge and largely ignored, even though the incidence was increasing.
In the US, the number of paternity tests increased from 142,000 in 1991 to 310,490 in 2001.
Fathering Magazine
December 5, 2002
I read a USA Today article on child support by Martin Kasindorf entitled, Men wage battle on 'paternity fraud'. Paternity fraud is when a woman names the wrong man as a father for the purpose of forcing him to pay child support. The words 'paternity fraud' were in quotes as if they referred to someone's questionable characterization rather than a straightforward fact. This might have moved me to let out a long sigh except that I knew it would not have been worth the trouble. I know from experience that 'paternity fraud' would not have been in quotes unless we were being prepared for some unadulterated bullshit. Read More ..

Up to three million Britons may be wrong about who their real father is , experts claim. But using DNA paternity tests to discover the truth can cause its own problems.
BBC, U.K., May 16, 2003
Dad's got blue eyes, Baby brown...
When Tessa found out she was pregnant after fertility treatment, she felt a mix of delight and doubt.
This wasn't simply pre-baby nerves - she suspected that her husband might not be the father. For Tessa had started sleeping with a colleague when the stress of the ongoing treatment became too much.
Keen to build a family with her husband, she let him believe the baby was his. But her lover threatened to reveal all if she ended the affair, and Tessa soon fell pregnant again. This time, her lover started to make nuisance calls to her home.
Tessa had no choice but to tell her husband. "I said to him, 'I've had an affair and you may not be the father of my children.' So with that, he went up the stairs, got dressed and left. And that was it," Tessa says in Women Who Live a Lie, a programme for the BBC's Five Live Report.

Sydney Morning Herald, Australia
January 15, 2009
BEAUTIFUL women who have affairs can now blame it on their sex hormones.
Women with higher levels of oestradiol, a form of oestrogen, not only look and feel Read More ..tractive, they are also more likely to cheat on their partners, a new study has found.
One-night-stands are not what interest these flirtatious females, who tend to have bigger breasts, relatively small waists and symmetrical faces as a result of their high levels of oestradiol.
Rather, they adopt a strategy of serial monogamy, say the researchers, led by Kristina Durante of the University of Texas. Read More ..
Infidelity Causes Paternity Fraud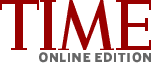 Devotion and betrayal, marriage and divorce: how evolution shaped human love.
Children's Identity Fraud
Paternity Fraud

United States
"Supporters of paternity identification bills point to a 1999 study by the American Association of Blood Banks that found that in 30 percent of 280,000 blood tests performed to determine paternity, the man tested was not the biological father." Read More ..
---

American Association of Blood Banks
Parentage Testing Program Unit
Annual Report Summary Testing in 2001 PDF
Volume of DNA paternity testing was 310,490 for the 2001 study