Newspaper Articles Archives 2017

CTVNews.ca Staff, published Friday, November 4, 2016
A Mississauga mother is looking for answers after her seven-year-old son was allegedly sexually assaulted by another student at his school, and she wasn't made aware of the reported incident until the Children's Aid Society notified her days later.
The mother says the school didn't inform her of the incident, and she only heard about it from the Children's Aid Society days later. Read More ..
---
Ian* was just a child when his mother made him have sex with her. As a child he felt 'yucky about it'. As an adult he has realised the experience was incredibly damaging.
news.com.au, Ginger Gorman, January 21,2017
TRIGGER WARNING: This story discusses experiences of childhood sexual abuse, incest and suicide.
"I AM very sorry I brought you so much pain," Marcus* wrote in his final letter, "Thank you for caring for me. I know I didn't deserve it."
Marcus died by suicide two years ago and when he did, he left University of Canberra researcher Lucetta Thomas a message.
The sentence that stayed with her was this one: "The only course of action is for you to do something positive, like finish the PhD."
To an outsider, these could be understood as simple words of encouragement. Lucetta knew their real meaning; this was an urgent final plea.
The PhD she's currently writing is about sons who were sexually abused by their biological mothers - just as Marcus had been.
---

The Mirror, UK, October 19 2016
Vicious Veronica Panarello throttled her son Loris to death and abandoned his body in a remote gully after he found out about the fling.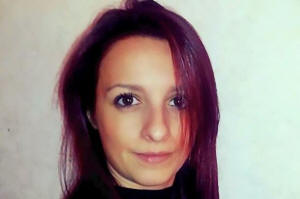 The "manipulative" mum wept as she was jailed for 30 years at a court in Italy on Monday
A wicked mum who brutally murdered her eight-year-old son after he allegedly discovered she was having an affair with his grandfather has been jailed.
Vicious Veronica Panarello throttled her son Loris Stival with electrical cables and abandoned his body in a remote gully after he found out about the fling.
The "manipulative" mum wept as she was jailed for 30 years at a court in Italy on Monday.
Panarello, 28, had tried to pretend her son had been abducted to cover up the horrendous killing in November 2014.
Panarello throttled her eight-year-old son Loris to death with electrical cables. Read More ..
---

Mother sentenced to 30 years in jail after prosecutors call her an 'egocentric, manipulative liar'
The Independent, UK, October 20th, 2016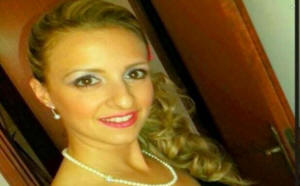 A mother has been found guilty of beating and strangling her eight-year-old son to death, after he walked in on her having sex with his grandfather.
Veronica Panarello was sentenced to 30 years in jail at a court in south-east Sicily after it emerged she had strangled her son Loris Stival with electrical cables, and thrown his body into a ditch near the family home. Read More ..
---

CTV National News, October 12, 2016
A 16-year-old girl has pleaded guilty to second-degree murder in the death of a six-week-old boy in Saskatoon last summer.
The teen, who cannot be named under the Youth Criminal Justice Act, entered the plea in court on Wednesday.
She was invited into the home where Nikosis Jace Cantre was found beaten on July 3. Read More ..
---

The Associated Press, Published Wednesday, September 14, 2016
ALBUQUERQUE, N.M. USA -- The mother of a 10-year-old New Mexico girl found dead and dismembered told police she sought men online and at work to sexually assault her daughter, according to warrants obtained by the Albuquerque Journal.
Michelle Martens told police that she had set up encounters with at least three men to sexually assault her daughter, the Albuquerque Journal reported. The child's death sparked vigils and outcry across the state.
Martens, 35, told investigators that one of the men was a co-worker. Two others she met online, including Fabian Gonzales, 31. He was to be the last.
Martens, Gonzales, and Jessica Kelley -- a cousin of Gonzales -- all face charges in connection with Victoria Martens' death.
Police found Victoria Martens' dismembered body last month inside the apartment she shared with her mother.
According to the warrants, Martens told investigators she didn't do it for the money. Martens said she set up the sexual assaults because she enjoyed watching. Read More ..
---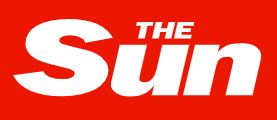 The men are often fed Viagra and one even watched as his semen was put into vials and frozen in a cool box
The Sun, UK, Jamie Pyatt, Corey Charlton, May 30, 2017
DETECTIVES believe a gang of three women who kidnapped a man and put him through a three day rape ordeal may have struck a number of times before in South Africa.
Officers are to look at up to SEVEN cases in recent years where a male has been kidnapped – sometimes at gunpoint – by three women who have then repeatedly raped him.
The men are often fed Viagra in an energy drink to make them perform and one victim of a three woman gang watched as his semen was put into small vials and frozen in a cool box.
One cop involved in one of the investigations said he believe there was a trade in selling the stolen semen to faith healers or "witch doctors" who use it to make "magic" potions.
The latest attack in Pretoria - the country's capital - has led police to appeal for other potential victims to spare their blushes and report it.
Although at least seven cases have been on police files for several years, many more are believed to have gone unreported as men are often too embarrassed to report being raped by women.
The Sun Online told earlier how the latest kidnap victim was found traumatised and exhausted after being dumped in a field semi-naked and told officers about his 72-hour sex ordeal. Read More ..
---

The Edmonton Journal, by MARIAM IBRAHIM, April 4, 2016
An Alberta government employee is under investigation after Edmonton police discovered as many as 60 sensitive files in the province's maintenance enforcement program may have been accessed inappropriately.
The alleged privacy breach was discovered during a larger police investigation, Justice Minister Kathleen Ganley said Monday. Read More ..
---

The Canadian Press, Thursday, March 24, 2016
WINDSOR, N.S. - A 15-year-old Nova Scotia girl has been arrested for allegedly sharing child pornography on social media, and police say Read More ..rests are possible.
The girl is facing charges of producing, possessing and distributing child pornography after an adult came forward to police in the Windsor area Wednesday, said RCMP Cpl. Jennifer Clarke.
There is more than one alleged victim, and all are believed to be Nova Scotians. Read More ..
---
Single parents on welfare will soon get to keep some or all of their child support payments.
The Toronto Star By: Laurie Monsebraaten, Social justice reporter, Feb 26 2016
About 18,600 single parents in Ontario who rely on both social assistance and child support payments will see their incomes rise under rule changes to be introduced early next year, according to Thursday's provincial budget.
Currently, every penny of the average $280 monthly child support payment to families on social assistance is clawed back by the government, meaning children are "no better off" and the parent responsible for paying may feel little incentive to do so, the budget notes.
Several options are under consideration to ensure parents who receive child support can benefit from Read More .. this income, said a government official. The change would be in place by April 2017 at the latest, the official predicted.
Child poverty activists have been calling for an end to the clawback for years, pointing to British Columbia that ended the practice last year.
"Ending the dollar-for-dollar clawback is stellar news for single parents on social assistance," said Jennefer Laidley of the Income Security Advocacy Centre, a legal aid clinic that supports Ontarians on welfare and disability benefits. Read More ..
---

Spanking debate not black and white
Letters to the editor, January 2, 2016
Letter from Grant Wilson, president, Canadian Children's Rights Council
Every credible study done with multiple universities involved has proven that hitting children is counter-productive to making them into good people. It's damaging.
It is embarrassing to be from Canada and have to explain to child rights advocates from other countries the decision of the Supreme Court of Canada ruling that alllows hitting kids to make it legal which are absurd to say the least.
You could have an expert criminal lawyer standing beside you advising you while you hit your child and still be found guilty of assault.
I haven't met any parenting education expert other than those from the religious right Americans or those paid by the Americans who believes hitting children should ake place.
If you put a bunch of lawyers together in a courtroom and they debate the issue, you end up with all sorts of contradictions, dissection of the theme and compromises that are just wrong according to anyone that actually studied the issue.
Parents need to learn to parent and not have bad reactions like hitting because they set themselves up for it by bad parenting.
They have to learn to run family meetings, democratic parenting principals that cause children to make the right age appropriate decisions in their lives and they will enjoy parenting Read More ..d have less problems and their children will do better.
All that happens when you hit your dog or child is cause it to cower before you to get temporary obedience and then it goes off and does what it wants later and hates you. Bad parents are training their children to NOT have patience and to be elder abusers when they need their children's support in their old age and they need their adult diapers changed.
It's really simple. Read Canada's best 3rd generation parenting educator - https://canadiancrc.com/Alyson_Schafer_on_Corporal_Punishment.aspx . It's time to end this hitting of children which is domestic violence.
I have yet to have a bad parent who uses spanking read a good parenting education book or website and then believe they should continue to hit their child. It's the bad parents that can't be bothered learning to parent properly to help their own children.
Grant Wilson, president, Canadian Children's Rights Council