Virtual Library of Newspaper Articles 2013

The lack of civility has become a way of life in government and the civil service.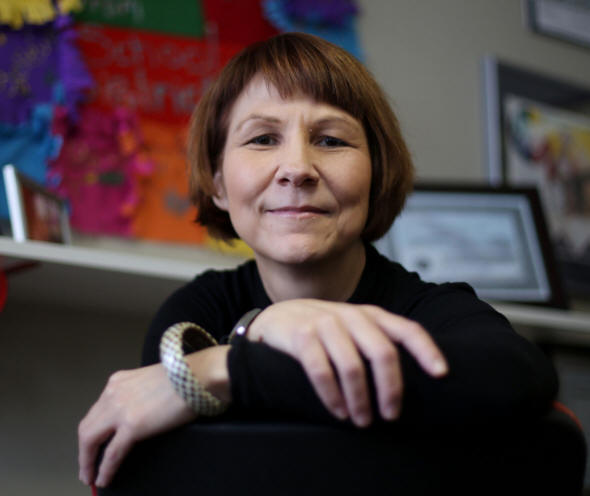 The Toronto Star, published on Wed Nov 20 2013 ( Canada's Child Day), by Linda Diebel
Cindy Blackstock knew something was up when officials threatened to cancel a 2009 meeting on aboriginal child welfare if she was in the room. So she dutifully sat outside the Parliament Hill office, watched by a security guard, while deliberations continued within.
Blackstock is executive director of the First Nations Child and Family Caring Society, a university professor, author and recipient of awards for distinguished service over 20 years in her field. The Ontario chiefs had invited her to the meeting specifically because she is an expert in child advocacy.
Baffled by what she terms the "extreme reaction" to her presence, she filed a request under the Privacy Act and in due course received a 2,500-page file on herself.
She was astounded by the findings. Read More ...
---
Manitoba judge who was in explicit photos won't quit, and no one can make her go. Meanwhile she's getting paid hundreds of thousands a year to stay home.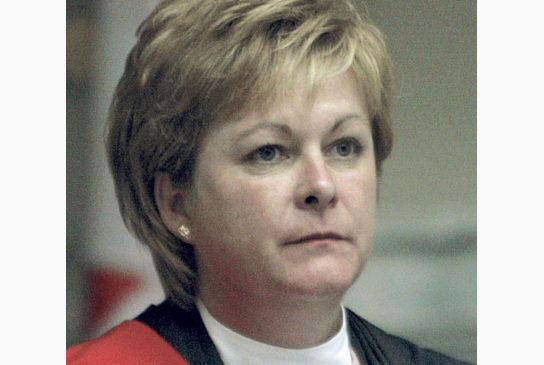 Lori Douglas posed for explicit pictures, she says without her knowledge, before she became a judge.
The Toronto Star, by Heather Mallick Columnist, Published on Fri Nov 29 2013
Manitoba Queen's Bench Justice Lori Douglas is the judiciary's Rob Ford.
She will not resign, no matter how many hearings are held into her deceits, no matter how angry the public is. Judges across Canada - and ethical lawyers hoping to become judges - must be desperately hoping she'll just do the decent thing and go away. She will not.
And as the city of Toronto has learned, there is no way to make an unwanted official depart. She clings to the cliff.
At this point, given that Douglas must know she can never again function as a judge, it is grotesque that she has been sitting at home since September 2010 pulling in a not unpleasant salary of $324,100 plus expenses.
The people financially profiting from this ludicrously extended investigation into Douglas's secret history are all on the public tab. No wonder the bright and energetic committee of the Canadian Judicial Council - five senior judges - investigating Douglas resigned en masse Nov. 20, saying the inquiry had gone on for two years and had become excessively time-consuming and expensive. The process may well have to start all over again, with new senior judges.
In the spring, Manitoba Chief Justice Glenn Joyal himself complained to the council about Douglas's expense claim for therapy. Yes, this happened. She is one of his own judges. No chief justice "can or should be indifferent" to the use of public funds, he said.
It was good to hear.
The problem is not just that Douglas posed for porn photos posted on the Internet in 2003 - she says without her knowledge - by her sinister husband Jack King, but that she said on her application to be a judge that her past was pristine. Then, after an inquiry began, she allegedly altered evidence in her own favour. The list of reasons she cannot be a judge is long.
The inquiry committee, headed by Alberta Chief Justice Catherine Fraser, studied the deeply flawed federal judicial appointment process, a gracious and secretive charade that checked no facts and kept no records. At the Winnipeg hearing last year, I heard senior judges search their memories, which were wanting. Read More ..
---

Married women - especially new brides - are not just fantasizing about affairs, they're going out and having them.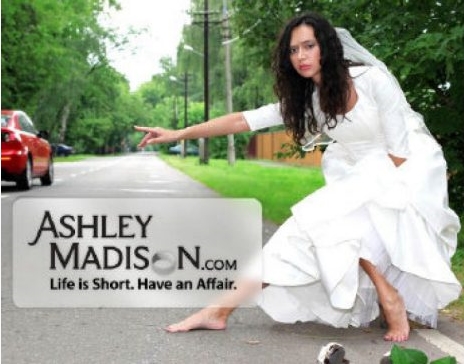 Ashley Madison has seen female newlywed membership in the GTA jump from 3,184 to 12,442 in the past year - an almost 300 per cent increase.
The Toronto Star, by Nicole Baute, Living Reporter, Published on Wed Apr 07 2010
Susan first dipped her toe into the murky cyberpool of infidelity two years ago, when she was bored at home on a day off from her part-time fitness job. Her husband, a business executive seven years her senior, was working, as usual.
Sexually frustrated and a little lonely, the 25-year-old started Googling "sex club" and "swingers club" before stumbling upon AshleyMadison.com, advertised as a "discreet dating service" for people in relationships. Like most Torontonians, Susan, who did not want her real name used, heard about it before. Read More ..
---

The one sure predictor for success among children from poor families is a strong relationship with an adult.
Toronto Star, Opinion / Commentary, Nicole Letourneau / Justin Joschko Saturday October 26, 2013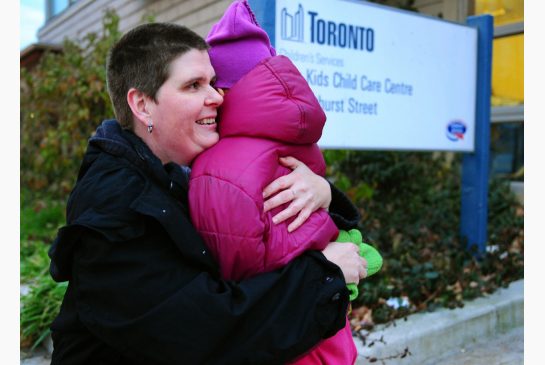 ­
Toronto mom Becky McFarlane, seen here with daughter Levia, is one of 3 million Canadians who grew up in poverty, escaped it and now is struggling to keep away money problems.
more than one in seven Canadian children currently lives in poverty. That number has climbed steadily since the 1990s, and comes with very real consequences - both social and economic.
Children raised in poverty suffer from a disproportionate amount of health problems, have less education and are more likely to live in poverty as adults. This in turn hurts our economy, as we struggle with higher rates of crime and joblessness, steeper health care costs, fewer income taxes and a sagging social safety net.
All told, poverty has been calculated to cost Canada $72-$84 billion a year - that's between $2,299 and $2,895 per Canadian annually.
Unfortunately, poverty is as complex as it is costly, and our attempts to eliminate it have met with limited success. Yet there is cause for hope. As we come to better understand why child poverty leads to such poor outcomes - what precise factors are at play - it becomes easier to develop real and lasting solutions. Read More ..
---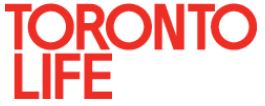 tags: Sexual predators. male victims of sexual violence, sexual assaults of children and youth
Almost 40 years ago, Doug Brown repeatedly sexually assaulted me. Only now do I understand how profoundly he marked my life
Toronto Life Magazine, By Stéphane Beauroy, September 23, 2013
I was a 13-year-old boarder at Upper Canada College when Doug Brown, the now notorious teacher, arrived in 1975. He was only 26, and his anti-establishment flair quickly made him very popular with students. He wore jeans and Greb boots, and he invited boys to his dormitory apartment to dip in to his beer fridge and flip through copies of Playboy. Read More ..
---

Toronto Star, OTTAWA BUREAU, JOANNA SMITH, 9 Sep 2013, page A6
New health minister has worked in women's shelters and sex abuse centres

"It's my view that family violence is a public health issue. It's a public policy issue."
RONA AMBROSE
FEDERAL HEALTH MINISTER
OTTAWA- As an emergency room physician who has dedicated his career to promoting the prevention of injuries, Dr. Louis Hugo Francescutti has seen his share of victims of domestic abuse.
He welcomes the news that Rona Ambrose, who replaced Leona Aglukkaq as federal health minister in the cabinet shuffle this summer, plans to make ending family violence a major theme of her tenure in the portfolio.
"As medical professionals, you have a vital role to play in helping to address violence by recognizing the signs, reporting violence and ensuring your patients get the physical and mental support they need," Ambrose told physicians at the annual meeting of the Canadian Medical Association in Calgary last month, where Francescutti was installed as president of the professional body representing more than 78,000 doctors nationwide. Read More ..
---

Campbell River Mirror, Paul Rudan, Jun 18, 2013
Is it the husband's child or a "stranger's."
A paternity test will determine who exactly is the three-year-old's father, after the B.C. Court of Appeal upheld a judge's decision to order a DNA test.
The case involves a Campbell River couple and another man who are only known by their initials in the court document.
In 2003, N.L.W. and G.R.W. were married and then separated in April 2008.
Soon after the separation, the woman became involved in a sexual relationship with the other man, known as R.J.P.
However, by that September, the separated couple began talking about a possible reconciliation and then resumed their sexual relationship in October.
In December, the woman found out she was pregnant.
By July 2009, the couple were back together and in September, a child was born.
The woman believes the real father is her husband and that she was no longer having sex with R.J.P. when she conceived.
However, the trial judge ruled otherwise, stating it was his belief the woman was having intercourse with both men in December 2008.
Shortly after the child was born, R.J.P. applied for joint guardianship, joint custody and access to the child, and also offered to pay child support.
The couple opposed his applications in supreme court, portraying him as a "stranger" who was trying to disrupt their family.
They also said the paternity test would detrimentally affect their family and, in particular, the child. Read More ..

May 16, 2013
(Reuters) - more than 20 South African boys have died over the past week during coming of age rituals, police said on Thursday, and they blamed botched circumcisions as the likely cause of death.
Northern Mpumalanga province's police department has opened 22 murder cases but no arrests have been made so far, spokesman Colonel Leonard Hlathi said.
Every year in South Africa, boys aged 10 to 15 years from several of the country's tribal groups are circumcised in traditional "initiation rituals". The ceremonies usually take place over a number of weeks in remote rural areas.
Deaths are often caused by blood loss or infection when circumcisions are poorly performed by traditional practitioners. Read More ..
---

The Toronto Star, by Jennifer Pagliaro, News reporter, Published on Wed Apr 03 2013
A woman has been sentenced to 27 months in prison in connection to the death of her nine-week-old son in a bizarre case where the infant boy's body has yet to be recovered.
Both parents Ricky Ray Doodhnaught, 32, and Nadia Ayyad, 24, have been implicated in the case that dates back to November 2011 when Children's Aid workers along with York Regional Police attempted to seize two children under a court order from a Vaughan home.
Doodhnaught fled from police and CAS workers at that time. Only one child was located and removed from the home. Police believed Doodhnaught had taken their son George with him.
After Doodhnaught was arrested several weeks later on Dec. 6 and the boy was not located, he told police his son, who was born prematurely, had died on or around Nov. 1. The homicide unit was called in to investigate. Read More ..
---

By Julia Hislop, a licensed clinical psychologist, is the author of "Female Sex Offenders: What Therapists, Law Enforcement and Child Protective Services Need to Know" and a co-author of "Female Sexual Abusers: Three Views."
New York Times, U.S.A., February 21, 2013
While no one who has researched sex crimes believes that females comprise more than a very small percentage of all sex criminals, a number of factors conspire to keep these women from being detected and prosecuted.
Studies consistently find that a vast majority of both male and female victims of female sex offenders tell no one. Girls face the task of convincing others that females can be abusive and that touch between females can be sexualized. Males are not socialized to report victimization. Their physiological responses can also confuse the issue of consent, leaving them puzzling to explain how, if an erection was present, there was still abuse, or how, if there was not, that sexual acts still occurred. Read More ..
---

The Daily Mail, UK, Published 7 February 2013
A mother faces rape charges for allegedly having sex with one of her son's 14-year-old friends several times over a 10-month period.
Katheryn L. Carmean, 35, who works as an assistant with handicapped children at Seaford Middle School in Delaware, was picked up by police at her job on Wednesday.
Police launched an investigation into Carmean after the boy told a relative he had sex with the woman when he stayed at her former home near Laurel, Delaware.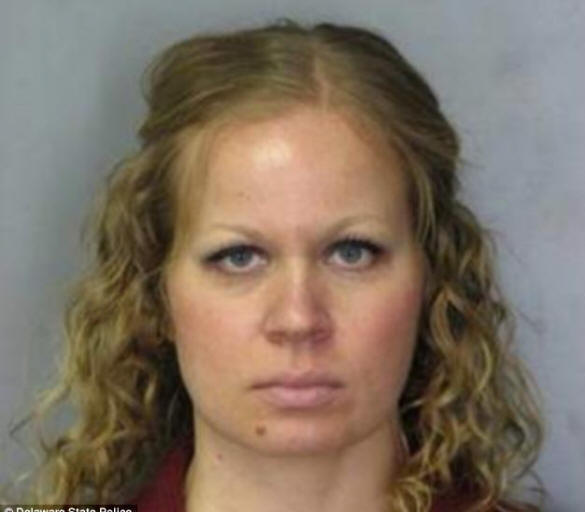 Arrest: Katheryn L. Carmean, 35 allegedly had sex with one of her son's friends at her home
The alleged abuse occurred between November 2011 until August 2012, Master Cpl. Gary Fournier told the Delaware
Carmean knew the boy through a friendship with her son, police said. Read More ..
Paternity Fraud
UK National Survey

Scotland's National Newspaper
5,000 women polled
Half the women said that if they became pregnant by another man but wanted to stay with their partner, they would lie about the baby's real father.
Forty-two per cent would lie about contraception in order to get pregnant, no matter the wishes of their partner.
A Quote Worth Remembering
"We must vigilantly stand on guard within our own borders for human rights and fundamental freedoms which are our proud heritage......we cannot take for granted the continuance and maintenance of those rights and freedoms."
John Diefenbaker
(1895-1979)

Paternity Fraud - Spain Supreme Court - Civil Damages

The Daily Mail, UK
18th February 2009
An adulterous Spanish woman who conceived three children with her lover has been ordered to pay £177,000 in 'moral damages' to her husband.
The cuckolded man had believed that the three children were his until a DNA test eventually proved they were fathered by another man.
The husband, who along with the other man cannot be named for legal reasons to protect the children's identities, suspected his second wife may have been unfaithful in 2001.
Supporting Child Identity Rights

A men's rights group has called for mandatory paternity testing of all babies after government figures revealed almost 600 instances of men compelled to financially support children they did not father.
Since changes to child support laws four years ago, there had been 586 cases of men successfully using DNA testing to show they were not biologically related to children they had been financially supporting, the federal government has revealed to The Australian.
Female Sexual Predators / Female Sex Offenders

VANCOUVER - Canada's largest study into the sexual exploitation of street kids and runaways has shattered some myths about who the abusers might be - with the most surprising finding being that many are women seeking sex with young males.
"Some youth in each gender were exploited by women with more than three out of four (79 per cent) sexually exploited males reporting exchanging sex for money or goods with a female," said Elizabeth Saewyc, associate professor of nursing at the University of British Columbia and principal investigator for the study conducted by Vancouver's McCreary Centre Society.
"I must admit it wasn't something we were expecting."

"Canada's national newspaper for professional women"
On June 9, 2005 the McGuinty government announced the passage of Bill 155, legislation that promised to increase enforcement, improve fairness and enhance efficiency at the Family Responsibility Office (FRO).
However, the legislation did not address the problem of accountability and, as things now stand, the FRO is a threat to every Canadian affected by a government regulated support and custody arrangement system. Think of George Orwell's 1984 and you'll have a good picture of how issues are handled at the FRO.
They have legal power to extort money from Canadians, but are not responsible or accountable for their actions.
Last year an FRO staff member decided not to wait for a court date to review the financial status of an out-of-work truck driver and took it upon themselves to suspend his license because he was, understandably, behind on his payments, having lost his job earlier in the year. Although he was looking for work, the FRO cut off the only way he knew of to earn a living. His suicide note explained how he'd lost all hope. Is this what we want FRO to be doing? Read More ..