Virtual Library of Newspaper Articles - 2007

The Globe and Mail, by Kirk Makin, December 31, 2007
For decades, the Ontario chief coroner's building in downtown Toronto stood dignified and untarnished, a beacon of quiet competence in a justice system that has reeled from one wrongful conviction to another.
Placed under the microscope of repeated public inquiries, police, prosecutors and judges were blamed and shamed, yet the chief coroner remained untouched. Coroners and pathologists, plying their mysterious trade in morgues and autopsy rooms, became the stuff of prime-time TV drama and journalistic admiration.
Then came pathologist Charles Smith.
His track record of botched autopsy results - at least 20 criminal cases in which his findings led to dubious criminal prosecutions of parents - has given the urbane, smooth-talking doctor a corridor of his own in the wrongful conviction hall of fame. Read More ..
---

The Canadian Press, Friday, December 7, 2007
Ontario was under growing pressure Thursday to become the first province to ban smoking in cars containing young passengers as health advocates rallied around a private member's bill that would outlaw the practice critics liken to child abuse. Read More ..
---

Canadian Press, various newspapers across Canada, November 21, 2007
OTTAWA - The number of Canadians behind bars rose in 2005-06 for the first time in a decade, as more adults were jailed while awaiting trial or sentencing.
However, the average number of young people aged 12 to 17 in custody on any given day continued a decline that began with adoption of the Youth Criminal Justice Act in 2003. Read More ..
---

CTV.ca News Staff, Nov. 20 2007
Canada is failing its children under the United Nations Convention on the Rights of the Child as poverty, obesity and mental illness rates rise, a new UNICEF report said Tuesday.
The report, released to coincide with National Child Day, says a great number of Canadian children live below the international standards adopted by 192 countries 18 years ago, creating an urgent need for a national action plan.
UNICEF Canada President Nigel Fisher, who spent most of his life working in developing countries, told Canada AM on Tuesday that Canada's lack of progress over the past 18 years is troubling.
"To come home to Canada and see with all our wealth and resources that we can't do better for our kids, and especially those that are most vulnerable, that is a real shame," he said.
Key recommendations of the report include creating a national children's commissioner and making the convention enforceable in the Canadian court system.
"A country that signs on to the convention has to make sure that the convention become part of national law," Fisher said. Read More ..
---


Canada's largest daily newspaper
Toronto Star, Nov 20, 2007 , Tonda MacCharles , Ottawa Bureau
OTTAWA-Tougher sentences for young offenders can be expected under legislation introduced yesterday that makes judges take deterrence into consideration.
The bill introduced by the Conservative government would also allow the jailing of teenagers charged with serious offences right from the start until their trials are over.
The legislation is part of a law-and-order agenda being pushed this week by the government. Read More ..
---

THE Canadian Press, (various newspapers across Canada ) November 19, 2007
HALIFAX - A move by a small Nova Scotia town to ban smoking in vehicles carrying children is being applauded by the Canadian Cancer Society, which dismissed criticism that the law is too intrusive by citing the evolution of anti-smoking laws across the country. Read More ..
---

Daily Mail, Liverpool, UK, By JAMES TOZER - 3rd October 2007
The mother of a young tennis star yesterday described the moment she allegedly found the 13-year-old and her female coach naked in bed together.
The woman said she screamed "You are nothing but a paedophile!" at 29-year-old Claire Lyte after stumbling across the pair performing sex acts on each other.
However, she told a court she did not report the incident to police because Lyte's father begged her not to ruin her coaching career and insisted it would not happen again. Read More ..
---

Daily Mail, Liverpool, UK,By LIZ HULL, 2nd November 2007
A tennis coach who molested a 13-year-old girl pupil was condemned as "wicked" yesterday as she was jailed for almost three years.
Claire Lyte, 29, was entrusted with helping to develop the next generation of young stars, but instead took advantage of the infatuated teenager.
Her breach of trust was exposed when the girl's mother discovered them naked in bed together, but such was the hold Lyte had on the youngster that the abuse continued for months afterwards.
Yesterday, a judge told the former Wimbledon player that she corrupted and manipulated the youngster for her own "selfish sexual ends". Read More ..
---

Ottawa Sun, By JACK WALKER, SUN MEDIA, 08 July 2007
BROCKVILLE -- A teen girl has pleaded guilty to manslaughter in the brutal murder of a Prescott man two years ago.
The girl, who can't be identified under provisions of the Youth Criminal Justice Act, entered her plea June 4, but a court-imposed gag order prevented the media from reporting the plea until this week. Read More ..
---

By Grant B. Brown, guest Columnist, June 4, 2007
The Alberta Court of Appeal, in Doe v. Alberta, has called into question decades of jurisprudence from the Supreme Court of Canada (SCC) on the obligations of a common-law partner to the children of that partner.
It has also set the stage for what hopefully will be an eventual SCC ruling clarifying exactly who owes what to whom in common law relationships.
The way it stands now, women acquire rights, while men -- even if their female partners want them free of them -- acquire obligations. Read More ..
---

National Post, by Barbara Kay, May 30, 2007
The Peel District School Board is one of Canada's largest, as its $1-billion budget, 13,000 academic staff, 145,000 students and 226 schools attest. Imagine the burden of responsibility felt by its trustees, knowing so many tender and malleable young minds are in their hands.
So if signing off on an official school board document, a pamphlet say, tasked with guiding thousands of teachers in negotiating sensitive domestic issues with certain students, such a board would to a man and woman rigorously interrogate its text to ensure the accuracy of the facts and the objectivity of their provenance. The last thing the trustees would want is to perpetuate falsehoods or half-truths, certainly not any calculated to arouse teachers' prejudice against half the student body for no good reason. Read More ..
---


Canada's largest daily newspaper
Toronto Star, Robyn Doolittle, Staff Reporter, May 24, 2007
A repentant Justice Marvin Zuker acknowledged he committed judicial misconduct when he altered court transcripts in 2005, after learning they were to be used in an appeal case.
As a result, the well-respected family law judge was let off with only a warning yesterday by the Ontario Judicial Council.
The panel could have recommended Zuker's removal, but said his spotless 28-year record, coupled with his apology and emotional stress since the scandal broke, justifies the lesser punishment.
Panel judge Robert Blair said media coverage of the hearing and ongoing attempts by the complainant to have criminal charges laid have taken "a significant toll on Justice Zuker."
Blair also noted Zuker didn't try to hide his corrections, as the original transcript with his handwritten edits is still available.
But disbarred lawyer Harry Kopyto, who made the complaint, called the council's ruling "absolutely outrageous" given the offence. Read More ..
---


Canada's largest daily newspaper
Few income gains during past 30 years for families with kids, Ontario study says
Toronto Star, May 7, 2007, by Rita Daly, Staff Reporter
Half of Ontario families raising children have seen their fortunes stagnate or fall behind compared with a decade ago, while the incomes of the richest have soared, says a new study on the growing income gap.
And since 1998, the gap between Ontario's richest and poorest families raising children has widened at a faster pace than the rest of the nation as a whole, says the study by the Canadian Centre for Policy Alternatives being released tomorrow. Read More ..
---

Associated Press, various newspapers in Canada and the U.S.A., May 07, 2007
CAPE TOWN, South Africa - A woman was convicted today of hiring a hit squad to murder her lover's baby, ending a trial that had dominated headlines for months with details of South Africa's first known contract killing of an infant. Read More ...
---

NEWSWEEK, U.S.A., May 7, 2007 issue, by Joshua Alston
Many celebrities would shrink from view after a PR nightmare like Alec Baldwin's leaked voice mail in which he calls his 11-year-old daughter, Ireland, a "rude, thoughtless little pig." But Baldwin wants to use the media scrutiny to give exposure to parental alienation, the controversial "syndrome" caused by one parent's systematically damaging a child's relationship with the other parent. Appearing on ABC's "The View," Baldwin said he wants to dedicate the next few years to speaking out on and writing a book about parental alienation (which he said caused the angry outburst at his daughter). Read More ..
---

The San Diego Union-Tribune, San Diego, California, U.S.A., By Jeffery M. Leving and Glenn Sacks, April 27, 2007
Alec Baldwin's angry, over-the-top voice-mail tirade at his daughter, Ireland, was clearly wrong. Unfortunately, while we've been wringing our hands over how bad Balwin is, we're ignoring the case's central truth Kim Basinger's well-documented parental alienation campaign against Baldwin.
Parental alienation often arises after a divorce, as one angry, vengeful parent tries to turn the children against the other parent, destroying the loving bonds the children and the target parent once enjoyed. Baldwin claims that his outburst occurred in the context of Basinger alienating Ireland and trying to drive him out of his daughter's life. Read More ..
---


Canada's largest daily newspaper
Editorial
The Toronto Star, April 30, 2007
Child poverty in Canada is a national disgrace that shames us on the world stage and offends our international legal obligations. That was a central message put forward last week by Canadian senators and physicians who are lobbying Ottawa to take the rights and needs of children far more seriously than it has in the past. Read More ..
---

Ottawa Citizen, CanWest News Service, by Juliet O'Neill, Friday, April 27, 2007
OTTAWA - Canada's treatment of its aboriginal children is "a national total disgrace," Senator Romeo Dallaire said Thursday as a Senate committee issued a report on the government's failure to comply with an international treaty on children's rights.
"They're living in the Third World," said Dallaire, a retired general who led a UN mission during the genocide in Rwanda in the mid-1990s. "You wonder if you're a colonial white man in black Africa," he said, recalling testimony that while Canada ranked among the top-five countries on a UN human development index, Canada's aboriginal population lagged in 78th place. Read More ..
---

Herald Sun, Australia's biggest-selling daily newspaper, April 22, 2007
RMore than 22,000 Victorian fathers could be raising children that are not their own.
The surprise figure comes as rising numbers of fathers resort to furtive DNA tests, without the child's mother's consent, to check their doubts.
Paternity experts estimate about 3 per cent of fathers wrongly assume children are biologically theirs.
That means across the nation almost 92,000 men are not the true father. In Victoria, that number is almost 23,000.
The 'no paternity' result is even higher among those whose suspicions lead them to seek out DNA testing. Read More ..
---
POST-DISPATCH
Post-Dispatch, JEFFERSON CITY BUREAU, Missouri, USA, By Matt Franck , April 10, 2007
JEFFERSON CITY, Missouri, USA - " David Salazar is what many would call a "duped dad."
Repeatedly, courts have ordered him to pay child support for a 5-year-old girl, even though no one €" not a judge and not the child's mother €" claims he's the father.
In the eyes of many, Salazar, of Buchanan County, is the victim of a law that traps men into the child support payments, even though they can prove they're not the dads.
Now, cases such as Salazar's are inspiring legislation in Missouri and across the country that would make it easier for men to use genetic tests to shed financial support. Advertisement
Salazar doesn't have that option now. Under Missouri law, he was presumed to be a father simply because he was married to the mother when she gave birth.
The same law gives men, both married and unmarried, a limited time frame to challenge paternity. After those deadlines have passed, even DNA tests often aren't enough to shake paternity obligations. Read More ..
---

The Telegraph, UK, By Amy Iggulden, April 4, 2007
A woman who deceived her stockbroker boyfriend into believing he was the father of her son was yesterday ordered to pay him more than £22,000 in damages.
A High Court judge ruled that the woman, now 46, had made "fraudulent representations" to her boyfriend after lying to him for five years about a one-night stand.
Judge Sir John Blofeld told the court in London that it was impossible to accept her as "a witness of truth".
In the first known case of its kind to reach trial in Britain, he awarded the 63-year-old former stockbroker just over £22,400, including £7,500 to compensate him for the distress he suffered when he discovered the boy was not his.
"I am satisfied she intended her fraudulent representations to be acted on by Mr A," the judge said. "As a result of those fraudulent representations, he suffered damage." Read More ..
---

CBC News, March 7, 2007
Almost half of Ontario's young offenders in detention for minor crimes came through the child welfare system, a report from the Office of Child and Family Service Advocacy shows.
The trend is a concern for child advocates across the country and Ontario Child Advocate Judy Finlay said many of the province's young people are beginning to think of group homes as "gateways to jail."
"We're taking them out of very difficult family circumstances, bringing them into state care and then we're charging them for their behaviour. It's very concerning to me," Finlay said.
The report, which was obtained by CBC News, lays much of the blame on group homes that rely too heavily on police to resolve problems that could be handled by staff. Read More ..
---
Detroit Free Press
Detroit Free Press, U.S.A., March 6, 2007, BY MURRAY DAVIS
It is frustrating when our laws or proceedings in the judicial system eschew common sense, medical science and society. An important case in point is Minor J, the Michigan youth seeking the identity of his birth father in order to know his genetic medical history and any predispositions to diseases.
Such expectations are already standard practice for sperm or egg donors, and Michigan's full disclosure adoption law requires that the medical histories of birth parents accompany the adopted child on to his or her new life. Read More ..
---

Jamaica Gleaner, Kingston, Jamaica, by Avia Collinder, Sunday Gleaner Writer, March 4, 2007
Health professionals worry that the reported incidents of women raping young boys are few, the actual occurrence is believed to be higher and is causing long-term psychological damage to victims.
"In terms of the most current statistics on child abuse, this is not reflected as a large problem. But it is my sense that it is even more grossly under-reported and under-recognised than the typical child abuse scenario involving an older male perpetrator and younger female victim," says Dr. Judith Leiba, head of the Child Guidance Clinic at the Bustamante Hospital for Children in Kingston. "We have seen a few examples where the helper was involved, and in another situation, it was an older female cousin. Usually these boys were in the age group of five to eight years old," Dr. Leiba reports. Read More ..
---
Detroit Free Press
Detroit Free Press, U.S.A., March 6, 2007, BY MURRAY DAVIS
It is frustrating when our laws or proceedings in the judicial system eschew common sense, medical science and society. An important case in point is Minor J, the Michigan youth seeking the identity of his birth father in order to know his genetic medical history and any predispositions to diseases.
Such expectations are already standard practice for sperm or egg donors, and Michigan's full disclosure adoption law requires that the medical histories of birth parents accompany the adopted child on to his or her new life. Read More ..
---

School prohibits boy from reading essay
National Post, by Melissa Leong, Monday, February 26, 2007
The parents of an 11-year-old Mississauga student are charging that school officials violated their son's right to freedom of speech after the boy was prohibited from reading aloud a dissertation about classroom boredom.
Frank and Donna Trimboli say they were upset when their youngest son, Gianmarco, returned home from St. Sebastian Catholic School about two weeks ago with news that his speech was "unacceptable and derogatory." The teacher and principal asked him to produce another for his Grade 6 class, Mr. Trimboli said. Read More ..
---

National Post, Friday, February 09, 2007
The Toronto Sun is claiming it has confirmation that released sex killer Karla Homolka has given birth to a baby boy.
Citing an anonymous letter sent to the Journal de Montreal, which Ms. Homolka was first admitted to St. Mary's Hospital with contractions last Tuesday, well before the rumour mill about her possible baby kicked off.
The Sun story claims under the name Leanne Teale, Homolka gave birth to a 7-pound baby boy Saturday at St. Mary's Hospital in Montreal. Read More ..
---

The Globe and Mail, Canada's largest national newspaper, OTTAWA, February 9, 2007
In a ruling that hands judges more power to pry money out of tight-fisted ex-spouses, the Supreme Court of Canada has upheld the jail time meted out to a well-heeled plastic surgeon accused of fleeing the country to avoid support payments. The 9-0 decision, handed down Friday, concluded that a lower-court judge had the authority to hold Dr. Kenneth Dickie in contempt and jail him for 45 days. The judgment will have ramifications far beyond the case at hand, said Harold Niman, the lawyer for the doctor's divorced wife, Leaka Dickie. Mr. Niman said the green light to use the contempt power provides a "potent new weapon" for the judiciary to force recalcitrant ex-spouses to pay up. "The Supreme Court has sent a very strong message to lower courts to go ahead and use that [weapon]" Read More ..
---

Canadian Press, February 6, 2007
SASKATOON An 18-year-old student living alone didn't know where to turn when she gave birth to a baby girl she left on a neighbourhood doorstep hours later.
The young woman came forward late Monday evening more than 48 hours after the newborn was found by the owners of the Saskatoon home. Read More ..
---

Canadian Press, various news media throughout Canada, February 4, 2007
SASKATOON (CP) - Police issued a plea Sunday for a mother to turn herself in after abandoning a newborn on the back step of a home in -29 C temperatures.
A spokesman for Saskatoon police said they are concerned about the mother's health and want to know the circumstances that led her to drop the baby girl off at the northwest Saskatoon home Saturday morning.
"We're waiting for the mom to come forward," said Acting Staff Sgt. Lyle Schmidt. Read More ..
---

In Saskatchewan, a mother's right to give away her baby trumps the father's right to raise it as his own
Macleans Magazine (national magazine), by Chris Selley, January 31, 2007
It's tough not to feel for Adam Hendricks. Upon learning that his former girlfriend was pregnant and that she intended to grant custody of her child to another couple, he began a valiant battle to prove he was the boy's father and gain his custody. Despite receiving what Judge R. S. Smith referred to as "all assistance short of help" from authorities, the 34-year-old Saskatoonian of limited means and chequered past stuck to his guns and lost. Read More ..
---

Sask. ruling goes against biological parent
The Globe and Mail, by TENILLE BONOGUORE, January 30, 2007
The guardians of a baby boy yesterday were chosen over the biological father in a Saskatchewan custody battle that lawyers say reinforces the fact that having a child does not mean one gets to raise that child.
The 34-year-old biological father, who cannot be named, was denied custody in a 35-page judgment and was banned from seeing the nine-month-old boy for a year so the child could have "familial calm." Read More ..
---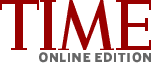 Time Magazine, USA, By Julie Rawe, Friday, Jan. 19, 2007
It was the lawyers of ancient Rome who came up with the modern definition of fatherhood: Mater semper certa est; pater est quem nuptiae demonstrant (rough translation: The mother is obvious; the father is the one she was married to when the child was born). The Romans, however, didn't have access to genetic testing. Dylan Davis did. A few months after his divorce in 2000, Davis, 36, a software engineer in Denver, took a DNA test to confirm a nagging suspicion that he was not the biological father of his 6-year-old twins. The negative test results led him to give up partial custody of the boy and girl--"The anger grows and grows, and it just keeps chipping away at your love for those children," he says--and since his ex-wife moved to another state, he has had no contact with the twins. But under Colorado law, he is still required to pay $663 a month in child support. So Davis is lobbying to change the statute so that he and others like him won't be held financially accountable for children who aren't biologically theirs. Read More ..
---

Canadian Press, January 16, 2007
OTTAWA A plastic surgeon accused of fleeing the country to avoid paying support to his ex-wife and children is raising a thorny problem for the Supreme Court of Canada.
The question is whether divorced dads can be cited for contempt and jailed for ignoring court orders in such disputes. The answer could reach well beyond the immediate case of Kenneth Dickie, his former wife and their three now-grown children.
"It's really about how to deal with every divorced or separated woman's worst nightmare . . . that their husband is going to disappear or default in his support obligations," said Harold Niman, lawyer for Leaka Dickie.
"The broader issue is how can the courts deal with a chronic problem of non-payment of support, and the systemic problem that raises for families across Canada." Read More ..
---
Salt Lake City, Utah, USA, January 5, 2007
A Tooele prosecutor is defending his decision to make a plea deal for a substitute teacher accused of having sex with a student. It's an issue that's getting national attention.
Sean Hannity: "Another teacher accused of sex with a student."
In September, a judge ordered the substitute teacher, 29-year-old Cameo Patch, to serve three years of probation, pay a two-thousand dollars fine, undergo psychosexual evaluation and take part in treatment. Read More ..
---


Canada's largest daily newspaper
Minimum hourly pay to rise to $8, weeks after MPPs gave themselves hefty raises
Toronto Star, Robert Benzie, Phinjo Gombu, Staff reporters, January 04, 2007
Ontario MPPs just gave themselves 25-per-cent raises, but the lowest paid workers in the province will have to settle for a 25-cent-an-hour hike to the minimum wage.
New Democrat MPP Cheri DiNovo, who has been pushing to have the minimum wage raised by more than $2 to $10 an hour, called plans to raise it instead by 25 cents "just unconscionable." Read More ..
---

Reuters, USA, By Leah Schnurr, January 3, 2007
A five-year-old Canadian boy can have two mothers and a father, an Ontario court ruled this week in a landmark case that redefines the meaning of family and examines the rights of parents in same-sex relationships.
In a ruling released on Tuesday, the Ontario Court of Appeal said the female partner of the child's biological mother could be legally recognised as the boy's third parent.
The biological father, named on the boy's birth certificate, is a friend of both women and is taking an active role in the child's life. Read More ..