OPRAH TV SHOW

aired November 5th 2010, In USA and many other countries
Male Sexual Abuse Survivors Stand Together - Oprah Winfrey
The topic is taboo, surrounded by stigma and shame. People don't often talk about childhood sexual abuse, a silent and devastating epidemic, but a staggering number of men live with the lasting effects every day.
According to reports, one in every six men was molested as a child. For the first time in television history, 200 male sexual abuse survivors stand together to lift the veil of shame. Each man holds a childhood photo of himself at the age when he says the abuse first began.
Actor, writer, director and producer Tyler Perry knows exactly what these men have gone through. Tyler says he was sexually abused by multiple perpetrators when he was a child. The abuse began when he was just 5 years old.
Tyler says it feels like a weight has been lifted since he first spoke out about his painful past on The Oprah Show. "I'm hoping that in talking about it, that it's helping a lot of other men to be free, because there are so many of us who don't say anything," Tyler says. "The pressure lifts every time you talk, every time you are able to help someone else."
Oprah shares the same hope for survivors who suffer in silence. "We prayed before coming out here that those of you who are watching who have never told anybody, that you will be able to at least speak the words," she says. "Because in speaking the words, you release the shame."
Female Sexual Predators / Female Sex Offenders
The Oprah Winfrey Show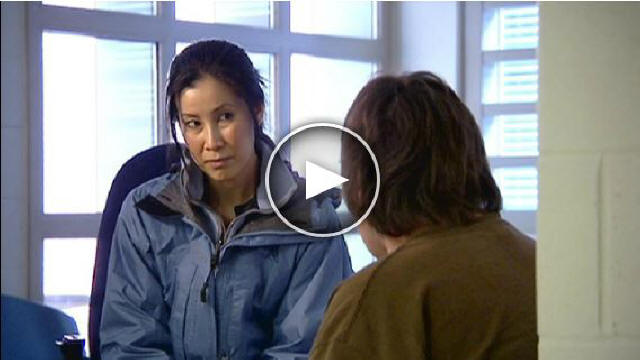 This woman raped or sexually assaulted over 100 children by her own account.

After Plymouth case shocked the nation, police say number of women abusing children
The Guardian UK and The Observer
4 October 2009
Researchers from the Lucy Faithfull Foundation (LFF), a child protection charity that deals with British female sex offenders, said its studies confirmed that a "fair proportion" of child abusers were women. Donald Findlater, director of research and development, said results indicated that up to 20% of a conservative estimate of 320,000 suspected UK paedophiles were women.
Female Sexual Predators / Female Sex Offenders

VANCOUVER - Canada's largest study into the sexual exploitation of street kids and runaways has shattered some myths about who the abusers might be - with the most surprising finding being that many are women seeking sex with young males.
"Some youth in each gender were exploited by women with more than three out of four (79 per cent) sexually exploited males reporting exchanging sex for money or goods with a female," said Elizabeth Saewyc, associate professor of nursing at the University of British Columbia and principal investigator for the study conducted by Vancouver's McCreary Centre Society.
"I must admit it wasn't something we were expecting."