Virtual Library of Newspaper Articles - 2006

Canadian Press, various news media throughout Canada, December 23, 2006
JESSUP , Md. Canadian Olympic champion Myriam Bedard is facing Christmas in a stark detention centre after U.S. marshals tracked down the missing mother and her 12-year-old daughter at an upscale hotel in Maryland. Read More ..
---

Canadian Press, Dec. 13, 2006
While young Canadian women tend to experience depression and thoughts of suicide more than men, the men are more likely to act on their suicidal thoughts, says a new study on depression and suicide among teens. Read More ..
---
'Superheroes' fight for father rights
The Newmarket-Aurora Era Banner, Front Page, Dec 7, 2006, by Patrick Mangion, Staff Writer
(York Region) - Superheroes and Santas protesting outside Newmarket's courthouse were battling the elements and inequality yesterday. A steady stream of people, seeking shelter from the driving snow, craned their necks to shoot curious looks at a small gathering of the newly formed local branch of Fathers 4 Justice.
Donning Superman fatigues, Mark Litman approached men heading into the Eagle Street courthouse.
A drawn-out divorce of his own provided the inspiration to pull up his bright red pants and strap on a set of black boots in yesterday's frigid temperatures.
The 44-year-old Aurora resident, who normally favours a Mr. Incredible persona, simply wanted to see Read More .. his 10-year-old daughter. Read More ..
---


Canada's largest daily newspaper
Police probe reports boy tossed from overpass
The Toronto Star, ( Canada's largest daily newspaper ) Dec. 4, 2006. by HENRY STANCU, STAFF REPORTER
Toronto police are investigating reports that a mother threw her young son from an overpass over busy Highway 401 near the Toronto Zoo last night and then jumped after him, killing them both.
Shocked police officers found the bodies of the boy, about 3, and his mother in the westbound collector lanes under the Morningside Ave. bridge at about 7:15 p.m. Read More ..
---

Associated Press, USA., November 30., 2006
MADISON, Wis. (AP) - A boy who wanted to compete on his high school's girls'gymnastics team cannot sue for gender discrimination, a state appeals court ruled Thursday.
The District 4 Court of Appeals upheld a judge's dismissal of Keith Michael Bukowski's lawsuit against the Wisconsin Interscholastic Athletic Association, which has a rule prohibiting boys from competing in girls'sports.
Bukowski filed the lawsuit as a junior at Stevens Point Area High School in 2004. He argued the WIAA rule preventing him from trying out for and competing on the girl's gymnastics team discriminated against him because his school did not have a boys'team.
Bukowski argued that the rule violated the equal protection clause of the U.S. Constitution as well as a federal law known as Title IX, which prohibits sex discrimination in schools that receive federal funds. Read More ..
---

Mainichi Daily News, Sakai, Osaka, Japan, November 26, 2006
SAKAI, Osaka -- A woman accused of cutting off her newborn son's private parts in 2004 was ordered Monday to spend five years behind bars.
The Sakai branch of the Osaka District Court convicted Shizue Tamura, 27, a resident of Izumi, Osaka Prefecture, of inflicting bodily injury.
"The way she committed the crime was unprecedented, inhumane and cruel," Presiding Judge Masahiro Hosoi said as he handed down the ruling. Prosecutors had demanded an eight-year prison term. Read More ..
---
CAMPAIGN 2000
Canada's Child Poverty Levels Not Budging - New report shows child poverty 'entrenched'in Canada over 25 Years
Press release - CNW Group on : November 24, 2006
TORONTO, Nov. 24 /CNW/ - The rate of child and family poverty in Canada has been stalled at 17-18% over the past 5 years despite strong economic growth and low unemployment, according to a new report by Campaign 2000. In fact, data from Statistics Canada shows that over the past 25 years Canada's child poverty rate has never dropped below the 15% level of 1989 when the House of Commons resolved to end child poverty.
Titled 'Oh Canada! Too Many Children in Poverty For Too Long,'the 2006 National Report Card on Child & Family Poverty shows that 1,196,000 children - almost 1 in every 6 children - live in poverty in Canada. In First Nations communities the child poverty rate is higher: 1 in every 4 children.
CAMPAIGN 2000 Media Advisory
Transmitted by CNW Group on: November 22, 2006 Read More ..
---
2006 Report Card on Child Poverty in Canada to be released Friday, Nov 24
TORONTO, Nov. 22 /CNW/ - National Chief of the Assembly of First Nations, Phil Fontaine, will join Laurel Rothman, Campaign 2000 National Coordinator, to release the report 'Oh Canada! Too Many Children in Poverty for Too Long.'
Campaign 2000's annual Report Card on Child Poverty presents the latest statistics on child and family poverty, including disturbing information on poverty among First Nations children.
Oh Canada! Too Many Children in Poverty for Too Long will be released Friday, November 24, at 10:00 a.m. at the Toronto Council Fire Native Cultural Centre, 439 Dundas St. East (southwest corner of Dundas East and Parliament - very limited local parking). Read More ..
---

Children changing the world
These young people are making a difference
The Hamilton Spectator, By Lesley Simpson, November 20, 2006
Maddison Babineau, 15, helped build a school in Kenya; and now she's selling jewellery from eBay to build a well there, while battling cancer.
Sabrina Pursley, 11, with sister Faith, raises money for McMaster Children's Hospital.
William Pearson, 17, is refurbishing old computers to give to schools in Zambia.
Kellie Guzzo, 23, started Out of the Heat to feed Hamiltonians in summer.
It's likely not on your calendar, but today is National Child Day. In its honour, we introduce four people who aren't waiting for grown-ups to change the world -- they're doing it themselves.
Meet Maddison Babineau, 15, who is coping with her cancer by selling jewellery from eBay to build a well in Kenya.
Her first wish is already becoming reality -- a school for Kenyan kids is being built on her behalf. Read More ..
---

A safeguard for women? An insult to women? Canada's infanticide law, like the crime itself, ignites strong emotions on both sides. Just how did the legislation evolve and why do some legal experts want it scrapped?
The Edmonton Journal, David Staples, Sunday, November 12, 2006
"You heartless bastards!"
The words rang out in a Wetaskiwin courtroom, Ryan Effert's verbal attack on the eight-woman, four-man jury that had just found his 20-year-old sister, Katrina, guilty of murdering her newborn baby.
Ryan Effert was the first to lash out at the jury, but his angry words have been echoed by many others. Defence lawyers, legal experts, pundits and members of the public have all expressed upset and bewilderment at the decision on Sept. 26. Read More ..
---

Court 'empathetic'that infant not travel for visits: lawyer
The StarPhoenix, by Lana Haight, Friday, November 10, 2006
A Saskatoon man will have to travel to Prince Albert if he wants to continue seeing his infant son.
"We weren't opposed to having (the visits) occur in Prince Albert. The problem was getting them started," said Mark Vanstone, the man's lawyer.
"Now that that's been addressed, he's delighted to see his son." The man, who cannot be named because of a publication ban, learned last spring his former girlfriend was pregnant with his child. His paternity has been proven by a DNA test. Not wanting to keep the child, the mother gave a Prince Albert couple custody of the baby after he was born in April. The Saskatoon man has been fighting for custody of the baby ever since. Read More ..
---

The Age, Australia, November 9, 2006
A man who sued his former wife after paying child support for two children fathered by his wife's lover today lost his appeal to the High Court.
The judges unanimously ruled that the case for paternity fraud brought by Liam Neale Magill failed.
Three judges held that no action for deceit could lie in representations about paternity made between spouses.
Three other judges held that there could be circumstances in which such an action might succeed but they were exceptional and did not cover Mr Magill's situation.
However, the court also rejected an argument put by Mr Magill's former wife Meredith that the Family Law Act ruled out any action for deceit. Read More ..
---

Sydney Morning Herald, Australia, by Tim Dick, November 9, 2006
Liam Magill ... lost his claim.
A man who claimed he was duped into supporting his wife's two children has lost his claim for damages against his wife for supporting them.
The High Court in Melbourne today rejected a suit by Liam Magill, who married Meredith Magill in 1988, and with whom he thought he had fathered three children.
But the youngest two were not his; fathered instead by another man, his wife's lover.
He paid child support for all three children until 1999 and, in 2000, DNA testing proved he was not the father of the two youngest children.
Mr Magill won $70,000 in the Victorian County Court for economic loss and a psychiatric condition because, the court found, his wife intended him to sign the birth forms as the father, knowing he was not the father.
That decision was overturned, with the Court of Appeal finding he had not relied on the birth forms to do anything except give the children his surname. Read More ..
---

It is illegal in this country [UK]. But that does not stop growing numbers of British women contacting websites to generate thousands of pounds with their ovaries.
The Independent, UK, November 7, 2006
Victoria describes herself as "fun loving, generous and considerate". The 29-year-old blonde is "naturally slim with good bone structure", and an accomplished ballet dancer. Danielle, 26, has wavy chestnut-coloured hair and blue eyes. A teacher by profession, she is "tall, athletic and outgoing", and also a part-time model. These are not adverts on internet dating sites. Victoria and Danielle are just two of a rapidly growing number of young British women rushing to cash in on the latest way to make money: the egg donation business. Read More ..
---

Britain's sperm crisis: call up our boys
Drastic action is being considered in the battle to get Read More ..n to step forward and save the nation
The Independent, UK, By Marie Woolf, Political Editor, 05 November 2006
Couples are to be offered free fertility treatment in return for donating sperm to other women who are desperate for children. The offer, by the Care group of IVF clinics, comes as fertility experts warned that the shortage of sperm stocks in the UK was reaching crisis levels and had plummeted to a record low.
---

Teens won't need to prove they're in school to acquire driver's licence
Toronto Sun, By ANTONELLA ARTUSO, QUEEN'S PARK BUREAU CHIEF, November 4, 2006
The Dalton McGuinty government has backed away from a controversial provision in its anti-dropout legislation that would have required teens to prove they're still in school to get a driver's licence.
As originally written, Bill 52 forced teenagers under the age of 18 to show proof of attendance at school or an approved training/co-op program when applying for a G1, G2 or full driver's licence. Read More ..
---

The Globe and Mail, WORKPLACE REPORTER, VIRGINIA GALT
Finding quality child care for her daughter was not a problem when first-time mother Anuradha Ray was ready to return to her job as senior compliance analyst at KPMG LLP -- the Toronto-based accounting firm had reserved a spot for baby Kavya in a nearby child care centre.
Better still, Ms. Ray's manager indulged her compulsion to peek at Kavya every now and then through the webcam mounted on her computer at work that was connected with the child care centre. Read More ..
---

The Age, (Australia), by Geesche Jacobsen, October 23, 2006
Two teenage girls will stand trial for the murder of Sydney taxi driver who died of a heart attack after they allegedly assaulted him.
Youbert Hormozi, 53, was allegedly beaten and dragged from his taxi by the girls, now aged 14 and 15, at Canley Heights in Sydney's south-west on January 31. Read More ..
---

Toronto mother charged over baby death
Canadian Press (various newspapers across Canada), Oct. 17, 2006.
A Toronto mother has been charged with concealing the death of her baby more than three years ago.
Police allege the woman gave birth to a child sometime in 2002 or 2003.
Its believed the child died after failing to receive any assistance. Read More ..
---

Father stunned by child support demands in custody battle
The StarPhoenix, Saskatoon, SK, By Lori Coolican, Saturday, October 14, 2006
A Saskatoon father who is battling with a Prince Albert couple for custody of his five-month-old son got a shock this week in the form of a letter demanding that he pay them child support.
"Shame on them," Rick Fredrickson said in an interview, after learning the couple who left a Saskatoon hospital with his newborn son this spring -- while he desperately sought help asserting his paternity and right to custody -- now wants access to his financial records in order to calculate how much he should pay them for the child's care. Read More ..
---

Boy locked in room for three years by dad
Associated Press, many U.S. and Canadian newspapers, Friday, October 13, 2006
JACKSONVILLE, Fla. U.S.A. (AP) -- A man has been charged with torturing his nine-year-old son by keeping him locked in a bedroom for much of the last three years, a surveillance camera tracking his every move, authorities said Thursday.
The home of Randall Warren Piercy, 41, was like a prison that had cameras in almost every room, with the father monitoring the boy on television and computer screens, Jacksonville Sheriff's Office Lt. Annie Smith said. Read More ..
---

Role of CAS questioned after Barrie slayings
The Globe and Mail (Canada's largest national newspaper), ANTHONY REINHART AND CHRISTIE BLATCHFORD, October 12, 2006
The mother accused of first-degree murder in the deaths of her two little girls last week was admitted to a psychiatric ward of a local hospital as a suicidal patient just five months earlier.
Frances Elaine Campione, The Globe and Mail has confirmed, was admitted to the Royal Victoria Hospital in Barrie, Ont., for an emergency assessment.
The 31-year-old's history in an active file at the Children's Aid Society of Simcoe County raises alarming questions about why the agency returned her two vulnerable youngsters Serena, 3, and Sophia, who was just a year old to her care and what workers and supervisors were doing to monitor her.
Ms. Campione was admitted to hospital early last June after taking an overdose of medication and leaving a suicide note. She was discharged June 30, and within a week or so, The Globe has learned, had managed to regain custody of the little girls and had them back living with her.
Ms. Campione was discharged the same day that another mother who was on the ward at the same time walked out of the Royal Vic but with a battery of support services in place. Read More ..
---

Woman who lied about rape gets prison
THE ASSOCIATED PRESS, Thursday, October 12, 2006
COLUMBUS, Ohio -- A woman who lied about getting pregnant through date rape and abandoned her newborn in a trash bin was sentenced to prison for the statutory rape of the baby's father, her 12-year-old cousin.
Twyana Davis, 30, claimed in 1995 that she had been raped at a party, and told her story in a book and on television.
Davis was sentenced Tuesday in Franklin County Common Pleas Court to 10 to 25 years in prison. She had confessed to having a sexual relationship with the cousin, leading to her pregnancy.
Judge Michael J. Holbrook labeled her a sexual predator and fined her $10,000. Read More ..
---
Lies, Damn Lies, and Statistics at UNICEF
Editorial - www.ifeminists.com, U.S.A., by Carey Roberts, October 11, 2006
At first I assumed UNICEF director Ann Veneman had been terribly misquoted.
This was the statement the media attributed to her: "We know that women do about 66% of the work in the world, they produce 50% of the food, but earn 5% of the income and own 1% of the property." But then I checked, and that's what she had said. It was right on the UNICEF website.
The implication of Veneman's comment was clear: Around the world, men are lazy dolts who lord over down-trodden women.
But I was a skeptical. So I called the UNICEF press office and asked for the source of those damning statistics. Press aide Kate Donovan cheerfully reassured me that Veneman is "very picky about her facts" and promised she'd get back to me. She never did. Read More ..
---

Sins of the mother
National Post ( one of Canada's 2 national newspapers), by Barbara Kay, Wednesday, October 11, 2006
We have heard the story before. The names change, the province changes, the particulars of the custody case change, the age of the dead child changes, but some things stay the same when a mother kills her own children: Any objective observer can see the tragedy coming a mile away,
the children are not removed from her toxic embrace before it happens, and the mother is not only insufficiently punished (if at all) for the crime, but receives public sympathy on the assumption she was driven to it by forces beyond her control.
Last week, Frances Elaine Campione, 31, locked in a year-long custody battle with her estranged husband Leonardo, was charged with the murder of their two baby daughters, one-year-old Sophia, and three-year-old Serena. Whatever the truth turns out to be in this case, warning signs
had abounded: The Children's Aid Society of Simcoe County, Ont. had kept an open file on this family for some time; former neighbours portrayed the mother as unstable and possibly suicidal; some described bizarre and frightening public behaviour; she had been hospitalized for treatment on several occasions.
In the past five years, there have been several comparable tragedies. In 2003, 13-month-old Zachary Turner was drugged and drowned in Newfoundland by his mother, Shirley, while she was out on bail for the third time on charges of murdering Zachary's father. Then there was Toronto baby Jordan Heikamp, who in 2001 starved to death in his mother's care under the eyes of the Catholic Children's Aid Society (no jail time), and Toronto baby Sara Cao, abused to death in 2001 by her mother Elizabeth (again no jail time -- has any murdering mom ever done jail time in Canada?). According to Christie Blatchford, who followed the case, Sara's mother was "treated by the system, and in the main by the media, as a pitiful [woman], worthy of sympathy." Read More ..
---

Dad will get to hold infant son
Trial will decide final custody in case
The StarPhoenix, By Lori Coolican, Page A3, October 5, 2006
A family court judge has cleared the way for a Saskatoon man to hold his infant son in his arms for the very first time, five months after the child was born in a local hospital and handed over to a childless Prince Albert couple.
Rick Fredrickson and his fiance can spend one hour a week with the baby under close supervision at a Prince Albert facility while waiting for a trial to decide who will get custody, Justice Sean Smith ruled Wednesday.
The fact that Fredrickson is the biological father is no guarantee he'll win the right to raise his son, Smith noted. Read More ..
---
North Country Gazette
North Country Gazette, New York, U.S.A., October 5, 2006, WARRENSBURG, NY, U.S.A. --A woman who went to Warren County Family Court in an effort to make the father of her child pay child support is in jail, charged with second degree rape and faces up to seven years in prison.
Kimberly A. Baker, 22, of Evergreen Lane, was criminally charged with statutory rape after it was learned that father of her 2-year-old child was only 13 years old when he had sex with her. The child was born on June 14, 2004. Read More ..
---

Edmonton Sun, By MINDELLE JACOBS, October 9, 2006
As hard as we try to break down the gender divide, it constantly rears its controversial head especially when a woman is accused of a terrible crime.
When a man is arrested for killing his children, the community immediately labels him a monster and is ready to lynch him before he even gets to trial.
But when a woman kills her own flesh and blood, we typically wonder what kind of difficult circumstances or mental anguish she must have endured before snapping.
Some men commit crimes because that's what men do, the thinking goes. Read More ..
---

Some mothers have had enough hugs
The Globe and Mail (Canada's largest national newspaper) , By CHRISTIE BLATCHFORD, Friday, October 6, 2006 Page A1
Toronto - As a female friend of Frances Elaine Campione put it, this after Ms. Campione was charged on Wednesday with murder in the death of her two young children, "That mother needs a hug."
In that line, widely repeated in Toronto and national media outlets, is a telling clue to what is so wrong with much of what happens both in the nation's family courts and in its child-protection system -- the pervasive view of the female of the species as constantly nurturing (except, you know, when she allegedly kills) and as in need of constant nurture (hugs all 'round, no matter what).
For the record, Ms. Campione was arrested two days ago after she phoned 911 to report that there were two dead children inside her Barrie, Ont., apartment, and shortly after, didn't police arrive to find the bodies of her own little girls, one-year-old Sophia and three-year-old Serena.
She and her estranged husband Leo were reportedly in the throes of a nasty custody battle, with Mr. Campione accused of assaulting his wife and the older child, and Ms. Campione allegedly alarmed, and/or depressed, at the prospect of losing that fight.
And The Globe has confirmed that involved with the family was the Children's Aid Society of Simcoe County. At the moment, the nature of that involvement is unknown -- except as it has been reported by neighbours who saw social workers at the apartment and say that, for a time recently, the girls lived with their paternal grandparents.Read More ..
---

The Albuquerque Journal, U.S.A., by Carolyn Carlson, Journal Staff Writer, Friday, October 6, 2006
A woman who orchestrated an elaborate ruse using fake DNA and forged Social Security, birth and baptismal records to create an imaginary child received 16 months in federal prison Thursday for filing a false tax return.
Viola Trevino, 53, murmured to U.S. District Judge M. Christina Armijo that she would rather have five years'probation so she can be employed in order to begin restitution payments to the Internal Revenue Service and to her ex-husband Steve Barreras. She owes more than $2,000 to the IRS and more than $26,000 to Barreras."I do have to pay this money back ... That is the most important thing," Trevino said to Armijo. "I am really sorry for everything that has happened." Read More ..
---

The Globe and Mail (Canada's largest national newspaper), ARMINA LIGAYA and TIMOTHY APPLEBY, October 5, 2006
BARRIE, TORONTO -- They were sisters, one and three years old. Neighbours say they always seemed happy, well cared for and well dressed. And early yesterday morning they were killed, and their mother is charged with murder.
A Barrie woman, said to be embroiled in a bitter custody battle, appears in court this morning after a double slaying that a seasoned investigator described as "traumatic for the whole community."
The shock waves were being felt last night south of Barrie in Woodbridge, at the family home of her estranged husband, Leonardo Campione, father of the dead girls.
No family member would comment, but Maria Frangic, a neighbour who went inside the Woodbridge home last night, said: "They are all sad. They can't even talk. Read More ..
---

The Globe and Mail, ARMINA LIGAYA and TIMOTHY APPLEBY, October 5, 2006
BARRIE, TORONTO -- They were sisters, one and three years old. Neighbours say they always seemed happy, well cared for and well dressed. And early yesterday morning they were killed, and their mother is charged with murder.
A Barrie woman, said to be embroiled in a bitter custody battle, appears in court this morning after a double slaying that a seasoned investigator described as "traumatic for the whole community."
The shock waves were being felt last night south of Barrie in Woodbridge, at the family home of her estranged husband, Leonardo Campione, father of the dead girls.
No family member would comment, but Maria Frangic, a neighbour who went inside the Woodbridge home last night, said: "They are all sad. They can't even talk. Read More ..
---

The Globe and Mail, by TIMOTHY APPLEBY, October 5, 2006
Mother-on-child homicides are rare in Canada but far from unknown.
Twenty-seven of the 37 children slain countrywide in 2004 -- 73 per cent -- were killed by their parents, and mothers were responsible for as many of the deaths as were fathers.
Among those 27 victims, 13 were killed by their biological mothers, eight by their biological fathers.. Read More ..
---

Girls, 1 and 3, found dead at home
Family court appearance set for today
JIM WILKES AND JESSICA LEEDER, STAFF REPORTERS, Oct. 5, 2006
BARRIE Friends say a woman charged with killing her two young daughters feared she was about to lose them in a bitter custody battle with her estranged husband.
The latest chapter in the custody dispute was to have played out in family court today, but yesterday's slayings of Sophia Campione, 3, and her year-old sister Serena have brought that hearing to a tragic end. Read More ..
---


Canada's largest daily newspaper
Girl burned in lighter fluid attack
The Toronto Star (Canada's largest daily newspaper), by JOANNA SMITH, STAFF REPORTER, Oct. 4, 2006
A 13-year-old girl suffered second-degree burns to her chest after two boys sprayed her with lighter fluid and set her shirt on fire in York, police say.
Two teenage boys were recording themselves with a digital camera as they played with lighter fluid and set their clothing on fire in the Eglinton Ave. W. and Black Creek Dr. area around 7:30 p.m. Tuesday, police said. Read More ..
---

No need for Zachary Turner to die: death review
CBC News, Wednesday, October 4, 2006
The social services system in Newfoundland and Labrador failed a 13-month-old boy, who drowned along with his mother in a 2003 murder-suicide, a review has found.
Zachary Turner died when Shirley Turner, 42, clutched him to her body and jumped into Conception Bay, several kilometres outside of St. John's.
"Nowhere did I find any ongoing assessment of the safety needs of the children," coroner Peter Markesteyn, referring both to Zachary and Turner's daughter from another relationship, wrote in a three-volume report released Wednesday.
Turner, a general practitioner, fled to Newfoundland after her estranged lover Andrew Bagby, 28, was shot to death in a Pennsylvania parking lot on Nov. 5, 2001. Read More ..
---

Mother arrested in death of her 2 children
CBC News, Wednesday, October 4, 2006
A 31-year-old mother has been arrested after her two children were found dead in an apartment in Barrie, Ont., early Wednesday morning.
The two girls, aged one and three, were found in a high rise apartment on Coulter Street located between Sunnidale Park and Bayfield Mall in the west end of the city. Barrie is about 80 kilometres north of Toronto. Read More ..
---

When is a law not a law?
When do-gooder politicians fail to proclaim it
TORONTO SUN, By LINDA WILLIAMSON, October 1, 2006
Sometimes the good guys win, and it's great news.
The bad news is, sometimes just winning isn't enough.
Let's start with the good news first. After a last-ditch effort by a grieving mother and her legion of supporters, the Ontario legislature last week passed a private member's bill that we can all hope will help save young lives.
Bill 89, known as "Kevin and Jared's Law" and spearheaded by Conservative MPP Cam Jackson, was passed -- against all odds -- after Julie Craven, mother of 8-year-old murder victim Jared Osidacz, essentially shamed our legislators into it. Read More ..
---

Edmonton Journal, CanWest News Service; Friday, September 29, 2006
Wetaskiwin AB-Katrina Effert, 19, in disguise, quickly enters the Wetaskiwin Court House for her trial, she's charged with second-degree murder in the death of her newborn son in Wetaskiwin in 2005.
EDMONTON - Lawyers for an Alberta woman are appealing her second-degree murder conviction for killing her newborn baby.
In the meantime, they hope Katrina Effert, 20, of Wetaskiwin, Alta., will be able to get bail during what could be a lengthy process.
''We did that this morning,''lawyer Sheila Schumacher said Thursday after launching their appeal. Read More ..
---

Canadian Press, By: LISA ARROWSMITH, September 27, 2006
WETASKIWIN, Alta. (CP) - It's a small farming community whose high number of auto dealerships has given it a reputation as a good place for a deal on a car.
But the morning after a young local woman was convicted of murdering her newborn baby, debate on the leafy streets of Wetaskiwin, Alta., was over much higher stakes than Ford Vs. Chevy.
"Ten years is not sufficient," said an adamant Gail Doolittle, referring to the sentence handed out to Katrina Effert, 20.
"That's the justice system. We need to give them a chance," she sneered as she loaded her two-year-old daughter Heather into a car seat at a local grocery store. Read More ..
---

Murder convictions rare when moms kill newborns
The Edmonton Journal, Jim Farrell, Thursday, September 28, 2006
EDMONTON -- Legal experts, stunned by Tuesday's second-degree murder conviction of a 20-year-old woman who killed her newborn baby, declared an appeal on the grounds of "unreasonable verdict" a virtual certainty.
Expect Katrina Effert of Wetaskiwin to win that appeal and get a new trial says a University of Winnipeg criminologist.
"I think her chances are pretty good," Kirsten Kramar said. "Effert's second-degree murder conviction is completely out of step with jurisprudence in other provinces. It wasn't a just outcome."
The jury at Effert's trial had the option of finding her guilty of second- degree murder, of infanticide or of manslaughter. Convicted of infanticide or manslaughter, Effert might have gone to jail for a short period of time or she might have received only a conditional sentence and done no time at all. Read More ..
---

National Post, (one of Canada's 2 national newspapers), by Barbara Kay, Wednesday, September 27, 2006
"I believe children have the right to a mother and a father, and preferably their biological parents."
These words -- I agree with them, and so do the UN Conventions of the Child -- were once the equivalent of saying you believed in peace on Earth and goodwill toward men.
But in postmodern societies obsessed with gender equity, as ours has been for the past quarter-century, "mother and father" and "biological parents" have become politically incorrect locutions when joined to "children's rights." Just ask the author of my opening statement, the McGill University bioethicist Margaret Somerville, whose honorary doctorate at Ryerson College last June was jeopardized on its account. Read More ..
---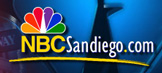 Woman Had Faced 66 Months In Prison
NBC Sandiego, U.S.A., September 26, 2006
Danielle Walls, 27, a former Clairemont High School history teacher, was accused by prosecutors of having sex two years ago with a male student in her 10th-grade history class. Deputy District Attorney Dwayne Moring said Walls had sex with the boy 10 to 25 times at four or five hotels around the county.
On Tuesday, Walls was sentenced to one year in jail and will also be on probation for five years. Walls had faced up to five years and six months in prison. She could have been sentenced to as much as 16 years in prison if she had been convicted of all the original charges. Read More ..
---

Autopsy: Slain woman's kids were drowned
Associated Press Writer, By JIM SUHR, Sun Sep 24, 2006
EAST ST. LOUIS, Ill. U.S.A. - A woman accused of killing a pregnant woman and her fetus told police she drowned the woman's three young children and stuffed them into a washer and dryer at their apartment, an official said Sunday.
Preliminary autopsies on the dead children Sunday appear to show they were drowned, Ace Hart, a deputy St. Clair County coroner, told The Associated Press.
As of Sunday, Tiffany Hall, 24, had not been charged in the children's deaths, but prosecutors on Saturday accused Hall of killing their mother, Jimella Tunstall, 23, and her fetus. The fetus had been cut from her womb, authorities said. Read More ..
---

CanWest News Service; Edmonton Journal, Wednesday, September 20, 2006
EDMONTON - Three women who have known Katrina Effert for decades told the jury at her murder trial how she has been loved and revered by children all her life and how she returned that affection.
Effert, 20, is accused of strangling her baby last year with a pair of her thong underwear and dumping his body over a neighbour's fence within hours of secretly giving birth in the basement of her parents'Wetaskiwin, Alta., home.
Defence witness Cathy Doty testified she has known Effert all her life. She said children loved Effert.
"They loved her to pieces," said Doty, Effert's second cousin. "They didn't leave her alone. They surrounded her all the time. Read More ..
---

National Post, (one of Canada's 2 national newspapers) Global TV network, various Canwest newspapers, CanWest News Service, Meagan Fitzpatrick, Wednesday, September 20, 2006
OTTAWA - For the second year in a row, the number of youths aged 12 to 17 behind bars or on probation has gone down, according to an analysis from Statistics Canada.
The report suggests that the implementation of the Youth Criminal Justice Act in 2003 is having an effect in driving the numbers down.
In 2004 to 2005, an average of 1,300 young people in sentenced custody on any given day, down about 16 per cent from 2003 to 2004 and down 50 per cent since the YCJA went into effect. About 700 of these individuals were in secure custody, down 14 per cent, while 600 were in open custody, a 20 per cent drop. Read More ..
---

Smoke-free apartments in Winnipeg
Canadian Press,("Canada's independent news agency"), September 20, 2006
WINNIPEG -- Smokers in search of an apartment in Winnipeg will soon have fewer buildings to choose from now that one of the city's largest landlords has opted to go smoke-free.
Globe General Agencies, which manages about 5,000 units across the city and thousands Read More ..ross parts of Canada, will ban smoking for all new tenants moving into its 75 buildings as of Oct. 1.
Existing tenants who smoke will be allowed to continue, but the company sees the policy as a first step toward making all its buildings entirely smoke-free, said president Richard Morantz.
"Really this is just all part of providing a safe and healthy environment for our tenants," Morantz said Tuesday. Read More ..
---

Child now in care of Prince Albert couple
The StarPhoenix, Saskatoon, Saskatchewan, by Lori Coolican, Saturday, September 16, 2006
Ever since an anonymous caller tipped him off about his impending fatherhood, a Saskatoon man has been fighting for custody of his baby son, who was mysteriously whisked out of a local hospital within days of birth and is now living with a well-to-do Prince Albert couple.
"At what point do you sit back and say, 'Laws have been broken here?'" Rick Fredrickson said in an interview Friday. "I just wish someone could crack this thing open and find out who was involved." It was mid-April and Fredrickson's ex-girlfriend Tricia -- not her real name -- was almost due to deliver their child when he found out she was pregnant.
The anonymous caller, who identified himself as a relative of Tricia's, warned Fredrickson that she was telling people he was the father and vowing he would never get to see the baby, though she didn't want to keep it herself. Read More ..
---

Karen Knight stabbed her common-law husband, 44-year-old Mr Price, 37 times with a butcher's knife before skinning him and hanging his hide from a meat hook in their lounge room on February 29, 2000.
She then decapitated him and put his head in a pot on the stove, baked flesh from his buttocks and cooked vegetables and gravy as side dishes to serve to Mr Price's children. Read More ..
---
Global TV
Rich income, poor income gap widens
Global TV National, Monday, September 04, 2006
Members of the United Steel Workers union march in the Detroit Labor Day Parade September 4, 2006 in Detroit, Michigan. (Bill Pugliano/Getty Images)
VANCOUVER -- Our neighbours to the south may have Canadians to thank when it comes to enjoying a day off in September.
Inspired by Toronto's Annual Worker's Parade in the late 1800s, the American Labour Movement also adopted the first Monday of September to rally for the rights of workers -- but a century later, the state of the workers may not be so rosy.
For nine straight years, the U.S. minimum wage rate has remained unchanged, according to the Ecomonic Policy Institute (EPI), a Washington-based think tank, while the wages of the highest earners in America have continued to soar -- to the degree that the U.S. ranks dead last in worker equality among industrialized nations. Read More ..
---


Canada's largest daily newspaper
Welfare study shows need for guaranteed income
The Toronto Star, HUGH SEGAL, SPECIAL TO THE STAR, Sep. 2, 2006
Canada's on-again, off-again relationship with a guaranteed annual income (GAI) has made the rounds for many years. The most renowned recommendation for the GAI came out of the 1985 report of the Royal Commission on the Economic Union and Development Prospects for Canada, chaired by Donald Macdonald, known as the Macdonald Commission.
The report stated unequivocally that a universal income security program is "the essential building block" for social security programs in the 21st century. A guaranteed annual income or basic income is the concept of a floor income provided on a continual basis varying on family size, age, and other sources of income. Read More ..
---

Father gets custody of daughter; mother still in Canadian jail
CBC News, Fri, 01 Sep 2006
A girl allegedly taken to Canada by her mother three years ago in defiance of a custody order will now live with her father in New York, according to the father's lawyer.
A judge in Montgomery County, Pa., on Friday awarded sole custody of Rachel Marran, 7, to her father, Michael Marran, said his lawyer, Colleen Consolo.
Rachel and her mother, Claudia Librett, disappeared from their home in suburban Philadelphia in January 2003, a day after a judge had granted Marran joint custody of the child. Authorities found mother and daughter earlier this month living in Niagara-on-the-Lake, Ont. Read More ..
---


Canada's largest daily newspaper
Where compassion hides its face
The Toronto Star, (Canada's largest daily newspaper) by CAROL GOAR, Sep. 1, 2006
He was a nice kid. He didn't deserve to run into a voter like me.
I live in Parkdale-High Park, the west-end riding where a by-election is being fought to replace Gerard Kennedy, who resigned his seat in the provincial Legislature in May to run for the federal Liberal leadership.
An earnest young canvasser for New Democratic Party candidate Cheri DiNovo knocked on my door the other day.
He asked if I was aware there was a by-election going on. I said I was.
He asked if I had read any of DiNovo's campaign brochures. I said I had.
He tried to gauge whether I was a NDP supporter. I was unhelpful.
Finally, he asked whether I had any questions. I thought about smiling and saying no but couldn't. "Well, yes, as a matter of fact," I said. "I don't see anything in Ms. DiNovo's literature about raising social assistance rates. I'm concerned that politicians at Queen's Park are ignoring the poorest people in the province." Read More ..
---

Help for 1st-generation college students
Canadian Press, ("Canada's independent news agency"), KEITH LESLIE, Aug. 30, 2006
Young people in Ontario will be encouraged to become the first in their family to attend university or college under a $5-million program for so-called first-generation students, Premier Dalton McGuinty announced Wednesday.
The money will go to the post-secondary institutions and to church groups, cultural centres and other community-based organizations to help identify people who could be helped to return to college or university, or to become an apprentice.
"It's all about funding programs designed to reach out into the community and to lend a hand to first-generation students, and to provide them with the necessary encouragement and the necessary supports so that they can pursue their studies," McGuinty told students and staff at Seneca College in Toronto.
"It's more than just the right thing to do, it's a powerful economic strategy at the beginning of the 21st century in our knowledge-based economy."
Another $1 million in first-generation student bursaries, which the government estimates will help some 450 people in obtaining a higher education, will be made available for the new academic year. Read More ..
---


Canada's largest daily newspaper
The Toronto Star, (Canada's largest daily newspaper ) by HELEN HENDERSON, Aug. 29, 2006.
Kudos to Sudbury community legal worker Marie Lalande for setting in motion the action that led to Ontario finally agreeing to pay $25 million in overdue support to some 19,000 people with disabilities.
As reported by the Star's Rob Ferguson, cabinet approved the payout last week in response to a blistering attack by Ontario Ombudsman Andr Marin. Marin called it "morally repugnant" that the province was taking an average of eight months to process disability support applications but would pay only four months of retroactive benefits to those whose applications were accepted.
The four-month cut-off was cancelled May 31, the day Marin released his report, but the system was so backlogged, there was no immediate relief.
The province is to be commended for acknowledging its responsibility and moving quickly to correct an inequity that has created so much unnecessary hardship. But as Lalande and other advocates point out, this is by no means the only flaw in the Ontario Disability Support Program (ODSP).
With a surplus in its coffers, Queen's Park should move to help people with disabilities rise above subsistence levels. It would pay off big time and long term, improving general health and helping them reach their full potential. Read More ..
---


Canada's largest daily newspaper
Editorial / Opinion
The Toronto Star, (Canada's largest daily newspaper) Aug. 28, 2006
Do you belong to a typical middle-income family of four in Ontario? Then you took in about $80,000 last year. And you no doubt had to make some difficult lifestyle choices. Maybe between investing in a new car or splurging on a vacation. Or buying a plasma TV or braces for one of the kids.
Now try to imagine what your life would have been like trying to make ends meet on less than a quarter of your income. How would you have housed, fed and clothed your family and provided all the other necessities of life on just $19,302? That's just half the poverty line.
If it sounds next to impossible, it is.
Yet that is what an Ontario couple with two children living on welfare receives in benefits. Social assistance in this province has never been adequate. And it has declined for 13 years, eroded by inflation. Read More ..
---


Canada's largest daily newspaper
The Toronto Star, (Canada's largest daily newspaper ) by HELEN HENDERSON, Aug. 29, 2006.
Kudos to Sudbury community legal worker Marie Lalande for setting in motion the action that led to Ontario finally agreeing to pay $25 million in overdue support to some 19,000 people with disabilities.
As reported by the Star's Rob Ferguson, cabinet approved the payout last week in response to a blistering attack by Ontario Ombudsman Andr Marin. Marin called it "morally repugnant" that the province was taking an average of eight months to process disability support applications but would pay only four months of retroactive benefits to those whose applications were accepted.
The four-month cut-off was cancelled May 31, the day Marin released his report, but the system was so backlogged, there was no immediate relief.
The province is to be commended for acknowledging its responsibility and moving quickly to correct an inequity that has created so much unnecessary hardship. But as Lalande and other advocates point out, this is by no means the only flaw in the Ontario Disability Support Program (ODSP).
With a surplus in its coffers, Queen's Park should move to help people with disabilities rise above subsistence levels. It would pay off big time and long term, improving general health and helping them reach their full potential. Read More ..
---


Canada's largest daily newspaper
The Toronto Star, ( Canada's largest daily newspaper) THOMAS WALKOM, NATIONAL AFFAIRS COLUMNIST, Aug. 25, 2006
Here in Canada, in one of the richest countries of the world, the very poorest are getting poorer. This is not the result of some external or unforeseen crisis. It is happening in the midst of a long-running economic boom and reflects the deliberate decisions of elected governments presumably supported by the Canadian public at large to purge the roughly 1.7 million people consigned to welfare from our collective consciousness.
It is shameful. It is pretty much criminal. And, as the National Council on Welfare, an advisory body to the federal government, warned in a report released yesterday, it is remarkably short-sighted. In particular, it is short-sighted for those of us in the broader middle classes who assume wrongly that we could never end up on the dole.
It's a cruel world out there now. Successive governments have gutted or eliminated much of Canada's vaunted social safety net. For most workers, employment insurance doesn't exist. Increasingly, employers prefer part-time or contract workers who can be fired at will and who are owed neither benefits nor pensions.
If the economy falters and unemployment spikes as it is almost sure to do again there is not much between a comfortable middle-class life and welfare.
So just hope it doesn't happen to you. As the council points out, for the vast majority of those on welfare, things are bad and getting worse.
The figures are depressing and distressing. In Ontario, for example, the incomes of most welfare recipients, after adjustment for inflation, are lower now than they were 20 years ago. Read More ..
---

The Globe and Mail, (Canada's largest national newspaper) by ANDR PICARD, PUBLIC HEALTH REPORTER
CHARLOTTETOWN -- Pollsters may have discovered another symptom of the childhood obesity epidemic: widespread delusion among parents.
A new poll shows that only 9 per cent of Canadian parents believe their children are overweight or obese. That is markedly less than the 26 per cent who are, in fact, overweight or obese, according to data collected by Statistics Canada.
"Parents seem to be looking at the health of their own children through rose-coloured glasses," said Ruth Collins-Nakai, president of the Canadian Medical Association, which commissioned the survey.
Over all, Canadian children rated poorly in the eyes of adults, with only 6 per cent garnering an "A" for overall health among respondents. Read More ..
---


Canada's largest daily newspaper
The Toronto Star, (Canada's largest daily newspaper), by CAROL GOAR, Aug. 23, 2006
One of the threads Liberal leadership contender Gerard Kennedy left dangling when he stepped down as Ontario education minister was a bill depriving anyone who quits school before 18 of the right to hold a driver's licence.
It would have been best to let it drop. The measure is clumsy, coercive and unduly harsh on rural teens.
But Kennedy's replacement, Sandra Pupatello, is determined to tie up loose ends. After four days'debate this spring, she whisked the bill off to a legislative committee for line-by-line scrutiny. "We are hoping to see it approved as soon as possible," said a ministerial aide. "This is a priority for this government."
The committee, chaired by government backbencher Bob Delaney of Mississauga West, isn't likely to provide much resistance. Eight of its 11 members are Liberals. Only two (both Conservatives) represent rural ridings.
There is still one chance albeit a slim one to halt this rush to punish. Read More ..
---


Canada's largest daily newspaper
The Toronto Star, (Canada's largest daily newspaper) SPECIAL TO THE STAR, PATRICIA PEARSON, Aug. 20, 2006
Smokers need not apply," ran a classified ad for a job in Ireland this past May.
"Why not?" asked Catherine Stihler, a British Labour party MEP, who posed the question on behalf of one of her constituents. Should women not apply, either? Or homosexuals? Muslims? What about high-functioning alcoholics, or fat people?
The answer, from the European Commission that oversees anti-discrimination legislation in the EU, came back to Stihler this month: Smokers are fair game for discrimination. Read More ..
---


Canada's largest daily newspaper
Toronto Star, Aug. 19, 2006. 01:00 AM
Letter to the editor re: Courts not answer for kids, critics say, Aug. 16.
Justice Minister Vic Toews has identified a real problem but is offering the wrong solution. Hauling children as young as 10 before the criminal justice system is more likely to compound whatever mental health problems they have. Read More ..
---


Canada's largest daily newspaper
Letter to the editor
Social inequality matter for us all
The Toronto Star, letter to the editor, by Marvin A. Zuker, Ontario Court of Justice, Toronto, Aug. 17, 2006.
re: Should 10-year-olds face a judge? Aug. 15.
With reference to Tracey Tyler's headline, I would suggest, with great respect to the minister of justice, that if the answer to crime in Canada is to lower the age of responsibility to 10 under the Youth Criminal Justice Act, then this is not the answer. Many young people today have no hope in their lives. Many think nothing about the consequences of their actions. It is as much about filling the gaps in community programs. It is as much about evening recreation events, summer jobs, and college tuition. We must begin by compensating for family disadvantage and look at the background and resources of families in need and children at risk. Read More ..
---


Canada's largest daily newspaper
Canadian Press, (various newspapers across Canada, including the Toronto Star ) Aug. 16, 2006.
ISLE LA MOTTE, Vt. A Montreal mother recovering from alleged self-inflicted wounds will be charged in the coming days with murdering her 8-year-old son, whose body was found in Lake Champlain, a Vermont state attorney said today.
I am going to prepare a charge of first-degree murder, Grand Isle States Attorney David Miller said in a telephone interview. Read More ..
---


Canada's largest daily newspaper
Treating youths more 'chaotic,'advocate says
Ottawa wants to hold 10-year-olds liable for actions
The Toronto Star, (Canada's largest daily newspaper), by JESSICA LEEDER, STAFF REPORTER, Aug. 16, 2006
Slotting troubled 10-year-olds into the criminal justice system creates unnecessary hurdles for kids who need mental-health treatment to move off a criminal course, says Ontario's child advocate. Read More ..
---


Canada's largest daily newspaper
(Front page - main headline)
Justice Minister Vic Toews thinks so. He wants the age at which courts intervene in a delinquent child's life lowered from 12
Minister: Goal is treatment, not jail
The Toronto Star, (Canada's largest daily newspaper in Canada's most populous city) LEGAL AFFAIRS REPORTER, TRACEY TYLER, Aug. 15, 2006.
ST. JOHN'S - Justice Minister Vic Toews says the Youth Criminal Justice Act may need to be changed so children as young as 10 and 11 who "run afoul of the law" can be brought to court.
Speaking to members of the Canadian Bar Association at their annual meeting here yesterday, Toews said he is considering amending the legislation to give judges authority over alleged young offenders at a much earlier stage than allowed currently. The act now applies to youths between 12 and 18. Read More ..
---

Teen Sues Mother for ID of Father
By Tresa Baldas, The National Law Journal, U.S.A., August 11, 2006
In a case that family law experts fear could set a dangerous precedent, a Michigan teenager is suing his mother to learn the identity of his father.
Family law attorneys say the issue of compelling a mother to reveal the identity of the biological father is a new area of law. And depending on how the Michigan judge rules in the case, they say, courts nationally could see a new flood of lawsuits of children suing their parents. Read More ..
---

The Kingston Whig-Standard and other newspapers of the Osprey News Network James Wallace, Queens Park - Friday, August 11, 2006
Dead-beat parents owe an all-time historical high of $1.35 billion in support arrears, Ontario Ombudsman Andr Marin has found.
As a consequence, welfare bills in this province have been inflated by some $200 million, Marin concluded in a report released yesterday.
Dead beats in this province have been having a free ride on the backs the citizens of Ontario, he told a Queens Park press conference.
As revealed by Osprey Media earlier this week, Marins report blamed a decade-old, lackadaisical attitude at the provinces Family Responsibility Office (FRO) for having repeatedly frustrated both parents who pay and receive child support.
The office has consistently demonstrated a slavish and blind adherence to rules. The agency also suffers from both a profound attitudinal problem and conflict of identity which results in a failure to aggressively enforce support payments which is its fundamental reason for existing. Read More ..
---

The Ottawa Sun, August 10, 2006 Page: 4 BY DONNA CASEY
A scathing report from Ontario's watchdog slamming the office in charge of enforcing child-support orders has made public what divorcing couples have known for years, says one Ottawa lawyer.
The Family Responsibility Office is underfunded, its staff overworked and generally "rife with problems," says Russ Molot, who specializes in family law.
"It's kind of like your well-intentioned in-law you wish you'd never met," Molot says about the Family Responsibility Office.
Ontario Ombudsman Andre Marin criticized the provincial agency, which was created more than a decade ago as a streamlined central registry, for taking a "lackadaisical attitude" to helping parents receive the money owed them to support their children. Read More ..
---

Deadbeat parents get 'free ride'
Ontario lax in collecting cash: Ombud
$1.3B in child, spousal support unpaid
August 10, 2006, KERRY GILLESPIE, QUEEN'S PARK BUREAU
more than $1.3 billion in child and spousal support remains unpaid because the provincial office responsible for collecting the money doesn't aggressively go after deadbeat parents, says ombudsman Andr Marin.
"Deadbeats in this province have been having a free ride," Marin said yesterday when he released the results of his investigation into the Family Responsibility Office (FRO).
"FRO is lackadaisical in its approach and too laid-back," Marin said.
Taxpayers have also been left on the hook for paying $200 million in social assistance to families left destitute by delinquent support payers, he said. Read More ..
---

Ombud blasts child-support collections
Cites example of mother who changed name to avoid making payments
Canadian Press, ("Canada's independent news agency"), (published in various newspapers across Canada including The Toronto Star, August 9, 2006
A name change that kept a dad from collecting child support is just the latest in routine carelessness at the office tasked with collecting from deadbeat parents, Ontarios ombudsman said today.
Andre Marin called on the province to take action after finding the Family Responsibility Office is inept and has a ``lackadaisical attitude when it comes to collecting outstanding child support.
He wants the provincial government to fix the system which was set up a decade ago to enforce court-awarded support orders because deadbeats have been having a free ride for too long. Read More ..
---
The Conservative Voice
Female Sexual Predators: Veiled Epidemic
The Conservative Voice , website, U.S.A., by Gordon Finley ( Professor of Psychology at Florida International University in Miami Florida, U.S.A. ) August 08, 2006
From the increasing frequency with which reports of female teachers having sex with their pupils are appearing in the print and electronic media to Lauren Books article My Nanny Molested Me in the February issue of Seventeen magazine, concerned citizens have every right to be asking themselves: What is going on here? And, perhaps most critically: Is this the tip of the iceberg?
Basically, the answer is yes, it is the tip of the iceberg. It also is fair to ask: How do we know? It is difficult to know with precision because female sexual predators have been a politically incorrect topic and thus hidden from public view. However, we do know that the few professionals who have worked in the area universally acknowledge massive underreporting by the boy and girl victims of female sexual predators and, even when reports of female sexual molestation emerge, they are met with disbelief by parents and police.
Critically, we now have sufficient preliminary research evidence and well documented case reports to know that we do have a serious social problem which requires immediate public, Congressional, and Judicial attention. Consider first the research. Read More ..
---

Letter to the Editor
Judgment reinforces court bias against dads
The Vancouver Province, Vancouver, British Columbia, Thursday, August 3, 2006
The Supreme Court of Canada has again unfairly declared open season on fathers by awarding a mother rather than her children Read More ..ghts to dad's cash.
The court's ruling says parents are obliged to support their children in a way commensurate with their income.
If parents receive pay increases at work following a divorce but don't give Read More .. child support, they can be walloped with retroactive charges.
Statistically, women are given custody of the children in 93 per cent of Canadian court cases. Read More ..
---

Ruling may add to family conflict
SCOC child support decision likely to increase animosity between divorced parents
Windsor Star, by Trevor Wilhelm, Tuesday, August 01, 2006
A Supreme Court ruling that people should boost child support cheques when their income increases could put many divorced and separated Windsor parents on the hook for hefty retroactive payments.
Maureen Geddes, a divorced mother of two and co-president of the Canadian Equal Parenting Council, said the ruling -- meant to benefit children -- could actually hurt them by increasing animosity between their parents.
"I'm always concerned about retroactive rulings opening up old wounds," said Geddes, a Chatham mother who shares custody with the fathers of her two children. "In the vast majority of cases, to go retroactively backward creates Read More ..oblems than it may create in benefits."
Canada's top court ruled unanimously Monday that, as a general rule, people who don't increase child support payments to keep pace with rising incomes aren't fulfilling their legal obligations. Read More ..
---

Court ruling means divorced dads could face hefty child-support payments
The National Post ( one of Canada's 2 national newspapers), Janice Tibbetts, CanWest News Service, Monday, July 31, 2006
OTTAWA - The Supreme Court of Canada sent a warning to divorced parents on Monday that they better come clean when their income goes up or they could be forced to pay retroactive child support unless they can convince a judge that they had a good reason for non-disclosure. Read More ..
---

Supreme Court says divorced parents must report pay increases
CBC News TV and Radio (Canadian Broadcasting Corporation) Mon, July 31, 2006
Canada's top court ruled Monday that divorced and separated parents have a duty to report increases in their income when it comes to paying child support.
The decision could affect hundreds of thousands of parents across the country.
The 7-0 decision by the Supreme Court of Canada means that former spouses could face big retroactive support payments. The court left the door open for lower courts to decide on those payments on a case-by-case basis. Read More ..
---

Editorial
Ruling on the money
Ottawa Sun , Ottawa, Ontario, August 1, 2006
The Supreme Court of Canada rightly decided yesterday that divorced or separated dads who don't boost their child support to keep pace with their income could face hefty retroactive orders.
It seems like one of those rulings that shouldn't have to be made in the first place. After all, "child support" is just that -- money that goes toward paying the expenses associated with having a child.
It has nothing to do with the former spouse or partner and whatever may have gone wrong in the relationship.
However, experts say it's typically an argument over custody, or some other falling-out between parents, that triggers a battle over support money. Read More ..
---
Court hits dads hard.
Top court's ruling allows judges to order catch-up child support payments
By NATALIE PONA
Ottawa Sun, Ottawa, Ontario, August 1, 2006
TORONTO -- A child support ruling handed down yesterday by Canada's highest court will clog the justice system and make deadbeat dads of responsible fathers, said a man who runs a divorce support network.
In a 7-0 decision, the Supreme Court of Canada ruled judges have the power to order catch-up payments when the parent paying support -- usually the father -- doesn't stick to the rules and has no good excuse for his penny-pinching.
Deidre Smith, the lawyer for four Alberta fathers who had challenged support awards imposed on them, estimated 700,000 families could be affected by the decision.
Stacy Robb, who runs DADS Canada, a Toronto-based divorce support network for fathers, said it will turn parents who believed they had been making their full child-support payments into deadbeats. Read More ..
---
Local6.com
A TV Station in Orlando, Florida, U.S.A.
Boy Mistakenly Threatened With Jail For Being Deadbeat Dad
Local6.com, Orlando, Florida, U.S.A., July 31, 2006
ORLANDO, Fla., U.S.A. -- A childless teenager in Orange County, Fla., was threatened with jail for not paying thousands of dollars in child support despite efforts by his mother to clear up the identity mistake.
The report featured Timothy Williams, who received letters asking that he pay child support for several children.
"At first I thought it was funny but it just kept coming and coming and coming," Williams said.
The first letter came in April.
"It was from the Department of Revenue stating that my son was past due in child support payment," mother Arnell Williams said. "I was like, 'Wow.'" Read More ..
---

Support payments must keep pace with pay
Canadian Press, ("Canada's independent news agency"), by JIM BROWN, July 31, 2006, Found in the Globe and Mail ( Canada's largest national newspaper and various other newspapers across Canada
OTTAWA Divorced or separated parents who do not increase their child support to keep pace with their rising income could face hefty retroactive orders to pay up under a new Supreme Court of Canada judgment.
In a 7-0 decision Monday, the court said that, as a rule, people who do not keep their support payments up to date as their incomes increase are not fulfilling their legal obligations to their children.
The nuanced ruling also left plenty of room, however, for future decisions in the lower courts to vary based on the specific facts of each case.
For example, a parent in most cases the father might face undue hardship in paying a retroactive award in some circumstances. Read More ..
---

OPINION
Steve Walters: Avoid the Canadian curse of universal day care
Steve Walters, The Examiner, BaltiRead More ..Maryland, U.S.A. July 26, 2006

BALTIRead More ..Maryland, U.S.A. - Having trouble finding good, cheap day care for the kiddies? What if the government made licensed care available to all for $5 a day. Wouldn't that be sweet?
Not so fast. Before you write to your congressional representative demanding such a program, you might want to consider how it has worked out for the Canadian province of Quebec.
Its dogma among feminists and other left-leaning intellectuals that an enlightened society would liberate young mothers from the shackles of child rearing by making day care cheap and available to all. So, back in the late 90s, Quebeckers did exactly that: Starting in 1997, the Quebec Family Policy law guaranteed government-regulated daycare slots to pre-kindergarteners for a parental contribution of $5 per child per day (since raised to $7), with the rest of the bill footed by taxpayers. Read More ..
---
Child support case goes to federal court
'Male Roe v. Wade'suit will be argued
ABC Channel 12, WJRT, U.S.A., Kevin Holmes
SAGINAW COUNTY (WJRT) - (06/28/06)--The case is being dubbed Roe v. Wade for men. Now a Saginaw Township man will hear arguments from the defense as to why he should be financially responsible for a child, he claims, he was tricked into fathering. Read More ..
---

Tories move to raise age of consent
CBC News, June 22, 2006
The Conservative government introduced a bill on Thursday that would raise the age of sexual consent by two years to 16.
If passed, the new law would mean most adults who have sex with girls or boys aged 14 or 15 could face criminal charges. Read More ..
---

13 suspects arrested for child support fraud
Fort Bend Herald and Texas Coaster, Fort Bend TX, USA, Thursday, June 22, 2006
Investigators with the Fort Bend County Sheriff's Office have issued 13 warrants for the arrests of various individuals in the Fort Bend County area for their alleged involvement in organized criminal activity.
Terriann Carlson, spokesperson for the sheriff's office, said that in the early part of May 2006, authorities began investigating several people who committed fraud on the Office of the Attorney Generals'Child Support Division and stole a collective $39,000 in child support payments.
According to investigators, the key suspect, Tonya Jackson, 32, of the Rosenberg area, knowingly issued payment for court-ordered child support with checks that were forged with someone else's signature on an account which she was not authorized to issue checks. Read More ..
---

Ideology trumps equality
National Post, (one of Canada's two national newspapers), by Barbara Kay, Wednesday, June 21, 2006
'For Heaven's sake, a man is cheating on you, you do what every wife in this country does: You take him to the cleaners. Get his house, car, kids -- make him wish he was dead."
Those were the words of a female assistant district attorney explaining to a Texas jury in 2003 that there was no need for defendant Clara Harris to have resorted to murdering her philandering husband (she drove his new Cadillac back and forth over his body before horrified onlookers -- when family law already offered such excellent legal remedies for revenge.
"Make him wish he was dead"? Addressing 12 mainstream men and women it was utterly crucial not to offend, the prosecutor took for granted their complicity in winking at overt anti-male bias in the justice system. Read More ..
---

A study in First Nations 101
With as many as 10,000 native kids in Toronto, the public board is boosting heritage awareness
The push brings fresh insight into a group seen as the `invisible'visible minority, Louise Brown writes
The Toronto Star, by LOUISE BROWN, EDUCATION REPORTER, June 20, 2006 page A3
The Grade 2 children at Humewood Community School are thrilled to be smoking in class.
Not puffing on cigarettes, but breathing wafts of burning sage in an aboriginal ceremony the school is holding to help students better understand their native classmates.
As Humewood mother Joanne Vautour, who is part Ojibwa and part French, circles the room with the small dish of sage for this traditional "smudge" ceremony designed to clear away negative thoughts, child after child reaches into the smoke and waves it over their face and body. Read More ..
---

Judicial passivism turning fathers into deadbeats
Judges refuse to enforce Divorce Act section that embraces equal access to child
The Edmonton Journal, Grant A. Brown, Freelance, Saturday, June 17, 2006
When mothers lose in court, they are not made to pay court costs -- again on the premise that this would only take money away from the children. But payment of penalties and costs is merely a transfer between parents, and only prejudice supports the proposition that fathers would be less generous toward their children than mothers, given the time and financial ability to do so.
Contrast the endless lame excuses judges use not to impose remedies for access denial with their attitude toward making and enforcing child-support orders. Read More ..
---

Fathers'bill of rights makes excellent gift
The StarPhoenix, Saskatoon, SK, by Bruce Wood, Special to The StarPhoenix, Friday, June 16, 2006
Following is the viewpoint of the writer, chair of Men's Resource Centre of Saskatoon, an organization committed to supporting men in becoming even better fathers, partners and members of society.
For North Americans, Father's Day means many things; for some it means ties, brunches, barbecues and golf, while for others it may signal an occasion for reflection.
Reflection on how "fathering" has been changing and continues to change, and on how well we men are doing at keeping up with the changing expectations of fathers by society, our partners and our children.
As a society we have a complicated relationship with fathers. We celebrate the ideal of the hard working dad who is Read More ..mmitted to family than he is to career advancement, yet many workplaces are not supportive of fathers who practice this ideal. We expect men not to repeat mistakes made by some of their fathers, but mock men who ask for help in changing direction. We admire the courage of men who become "stay at home fathers," yet label them as Mr. Mom. Read More ..
---

Female Sex Offenders: Double Standard?
Many Say They Don't Get Treated As Harshly As Men
CBS NEWS USA, The Early Show, HAMMONTON, N.J., June 15, 2006
(CBS) Are all sex offenders treated the same? Does the public take the cases as seriously when the offender or alleged offender is a woman? Many people are asking those questions after several highly-publicized scandals involving female teachers and male students.
As Susan Koeppen observed on The Early Show Thursday, the majority of sex offenders are men, but it's the women who get a lot of the attention.
When a beautiful teacher seduces a student, some people think, "What's the harm?"
But Koeppen spoke with one student who says his "affair" with a teacher left him devastated. Read More ..
---

National Post, (one of Canada's two national newspapers), by Don Dutton, Wednesday, June 14, 2006
A few years ago, a woman arrived home from work in Saskatoon to find her husband, who had obviously spent the day drinking, complaining of irritation with their fractious child. She insisted she needed to rest before making dinner. She awoke to find him in a rage straddling her and brandishing a kitchen knife, which he used to cut her abdomen. Bleeding, terrified, she managed to call 911. The police arrived within minutes. They observed her plight, spoke to her husband and then, responding to the unspoken but powerful institutional guidelines routinely applied in such cases, arrested ... her. In spite of her wound, she spent the night in a jail cell, and was released the next morning.
As it stands, this story makes no sense -- and indeed would have aroused national indignation if it were completely true. But I deliberately misled the reader on one particular. In the real story, by no means a unique one in police archives, the genders were reversed: The man arrived home after a 12-hour shift; the child's mother was drunk; the man lay down; the woman stabbed him in a rage; the police didn't take his injuries seriously; they accepted the woman's explanation -- probably self-defence -- and arrested the man. Read More ..
---

National Post, (one of Canada's two national newspapers), by Barbara Kay, Wednesday, June 14, 2006
TORONTO - If you live in Toronto, you may have noticed the Bathurst Street billboards sponsored by Jewish Women International Canada (JWIC). They all display the same emotive ad, featuring a shame-suffused, Jewish-looking woman, submissively tilting her face to offer a brutalized eye to the public gaze. The caption reads: "There is a Jewish woman you know being abused."
Community response has so far been equivocal, but muted. Now imagine public reaction to an alternative billboard message: an anguished man staring down from a 12-story ledge, captioned "There is a desperate Jewish man you know contemplating suicide because a woman falsely accused him of abuse, alienated his children and ruined his life ..."
Such a hypothetical men's ad would reflect a verifiable truth: Vengeful women of all provenance routinely (and usually with impunity) falsely allege abuse or otherwise block fathers' access to children; and while women's suicide rates remain constant after separation, the suicide rates amongst their ex-partners skyrocket. Read More ..
---
NEWS RELEASE
Ministry of Attorney General, British Columbia, June 13, 2006, 2006 AG0027-000801
CHILD SUPPORT INITIATIVE TO HELP CHILDREN AND FAMILIES
VICTORIA Separated parents will be better able to manage the financial demands of raising children through a new pilot program launched this month in Kelowna, Attorney General Wally Oppal announced today.
Every parent knows that raising children requires years of dedication and care, no matter whether the familys income level rises or falls while they are growing up, said Oppal. This innovative Child Support Recalculation Service will, for the first time, allow many child support payments to be automatically changed to reflect changes in a payors income on an annual basis without having to return to court.
The program involves parents who pay child support following separation or divorce. They are asked to provide updated financial information, such as income tax returns, which is then used to recalculate and update the child support amount. There is no charge for the recalculation. Read More ..
---


Canada's largest daily newspaper
Consider the mysteries of the teen mind
Many factors involved when a teens crosses from activism into unlawfulness
The Toronto Star, ANDREA GORDON, FAMILY ISSUES REPORTER, June 12, 2006.
Joseph Conrad called it "the glow in the heart that with every year grows dim." A century later, it's still hard to beat that description of the passion, energy and idealism of youth.
But how do those positive forces turn into destructive ones? What is it that makes a teenager cross the line from activism into unlawfulness?
The answer, according to experts in the dynamics of adolescence, is a complex mix of personality, circumstances, family relationships, peers and physiology. Read More ..
---

The Canadian Press, Various Canadian newspapers including The Globe and Mail, June 11, 2006
Montreal Sixty-five per cent of Canadians seem to agree with the Conservative government's belief that sex under age 16 is wrong, a new poll indicates.
Sex before 16 ranked fifth on a recent Leger Marketing survey of behaviour that Canadians consider immoral.
That belief was strongest in British Columbia, where 71 per cent of respondents said it was immoral, and weakest in Quebec, where 51 per cent agreed. Read More ..
---

Canadian Broadcasting Corporation (CBC), June 9, 2006
Convicted killer Karla Homolka has lost her latest legal battle to change her name to Emily Chiara Tremblay, a surname that is one of the most common in Quebec, where she is believed to be living.
According to TV network TVA, a judge turned down Homolka's request after the Crown argued that her lawyer took too long to appeal a rejection of her earlier bid for a name change.
Homolka originally asked for the name change, arguing it was about safeguarding her personal security. But a ruling by Quebec civil-status officials said the public was not significantly familiar with the name she now uses, Karla Leanne Teale. Read More ..
---


Canada's largest daily newspaper
Court rules lesbians can be co-mothers
Ontario given 12 months to change law
Both women's names to appear on birth record
The Toronto Star, TRACEY TYLER, LEGAL AFFAIRS, REPORTER, June 7, 2006.
A judge has given the Ontario government 12 months to change a law that prevents both partners in a lesbian relationship from being registered as parents on their child's birth record.
The birth registry provisions of the Vital Statistics Act discriminate against lesbian "co-mothers" on the basis of sex and infringe their right to equality under the Charter of Rights and Freedoms, Justice Paul Rivard of the Superior Court of Justice said in a ruling released yesterday. Read More ..
---

Two mothers should be allowed on birth document, judge says
Found in breach of Charter, Ontario told to alter rules to include lesbian parents
The Globe and Mail, by KIRK MAKIN, Wednesday June 7, 2006
An Ontario judge struck down a birth registry provision yesterday that prevents lesbian couples from being registered as parents of babies conceived through artificial insemination, saying that the regulation causes them unjustified "pain and hardship."
Mr. Justice Paul Rivard of the Ontario Superior Court ruled that the province violated the litigants'right to equality by stopping them from adding their names to the Statement of Live Births after their babies are born. Read More ..
---

Men not ready for paternity test grief
The Age, Australia, By Karen Kissane, May 20, 2006
MANY men who believe that paternity testing is their "right" and the best way to find out "the truth" are unprepared for the intense grief they feel when they discover a child is not biologically theirs, according to research.
They were devastated and did not foresee that the test might lead to the ending of their relationship with the child. One father, who had the testing done secretly, said: "The results ruined my life when my ex-wife then ordered the child never to call me 'Dad'again. And worse still, she is never allowed to see me again I still think of her as my daughter."
For most men who had sought the testing themselves, however, a negative result meant they felt they now had no financial responsibility for the child and were no longer fathers in any sense at all. While they often felt deep loss about a final separation from the child, "they were all adamant about the value of paternity testing". Read More ..
---
Dayton Daily News
Devoted mom turned into 'classic'killer
Friends baffled, but expert not surprised at local case
Dayton Daily News, By Mary McCarty and Anthony Gottschlich, May 2006
"If anybody ever messes with my boys, I'll kill 'em," Tonya Hawks once told her friend Wayne Owens.
Now Owens is grappling with the realization that it was Hawks who took a gun to her three young sons before ending her own life Feb. 7 in their Phillipsburg home. "I will never understand it," Owens said. "This is not the Tonya I knew. Something has happened to change her from the person who lived her life for her kids to someone who would take their lives."
The 30-year-old mother and her three children Chase Love, 5, Chole Love, 4, and Hunter Hawks, 2 were found Feb. 11, four days after the shootings and eight days after she purchased the semiautomatic handgun found in the home. Read More ..
---
Parental alienation gets a day
Tribune, U.S.A., By Kathleen Parker, May 12, 2006
Proclamations generally have the same riveting power as supermarket ribbon-cuttings, but a recent one in Maine is being celebrated as a small victory for children and noncustodial parents wounded by divorce.
The proclamation, signed by Gov. John E. Baldacci, recognized April 25 as "Parental Alienation Awareness Day."
If you don't know what "parental alienation" is, you probably haven't had the pleasure of a divorce with children. Veterans of those wars know without a governor's seal exactly what it means - agony for a noncustodial parent and emotional problems for children alienated from one parent. Read More ..
---

How "Daddy" affects your job: psychologist
Reuters, U.S.A., By Ellen Wulfhorst Fri May 12, 2006
NEW YORK, U.S.A. (Reuters) - Successes or failures of employees in the workplace can be traced to what kind of father they had, a psychologist argues in a new book.
In "The Father Factor," Stephan Poulter lists five styles of fathers -- super-achieving, time bomb, passive, absent and compassionate/mentor -- who have powerful influences on the careers of their sons and daughters. Read More ..
---
Press Release - TD Canada Trust
Academics and Advocacy earn 20 students one of Canada's top scholarships worth $60,000
TD Canada Trust Scholarship for Community Leadership program
recognizes outstanding Canadian youth
TORONTO, May 12, 2006 /CNW/ - Fighting child poverty and exploitation, speaking out for human rights issues and founding the first-ever student film festival are just a few of the accomplishments of 20 extraordinary high-school students awarded the TD Canada Trust Scholarship for Community Leadership. The scholarship program, one of Canada's most prestigious, celebrates community leadership and academic excellence. The 20 homegrown heroes were recognized at a ceremony today in Toronto for their outstanding accomplishments in communities across Canada and on the global stage. Read More ..
---

Workplace bullies tend to be women
Victims often Read More ..illed than their attackers, U.S. expert says
Canadian Press, ("Canada's independent news agency"), various newspapers across Canada, National Post, Global TV, Tuesday, May 09, 2006
VANCOUVER -- A new study suggests that the majority of workplace bullies are female co-workers who target other women with less talent, and experts suggest that businesses that want to improve their bottom line would do well to purge the bullies from the payroll who are repeatedly ridiculing and humiliating others in the workplace.
Gary Namie told an overflow audience in Vancouver on Monday that people who are targeted at the office by a supervisor or co-worker may think they're alone, but their numbers are growing to epidemic proportions. Read More ..
---

Companies must deal with workplace bullies or lose brightest employees: expert
Canadian Press - various newspapers across Canada, May 08, 2006
VANCOUVER (CP) - Businesses that want to improve their bottom line would do well to purge the bullies on the payroll who are repeatedly ridiculing and humiliating others in the workplace, says a psychologist.
Gary Namie told an overflow audience Monday that people who are targeted at the office by a supervisor or co-worker may think they're alone, but their numbers are growing to epidemic proportions. Read More ..
---

Record number in CAS care
The Belleville Intelligencer, Belleville, Ontario, By Barry Ellsworth, Local News - Saturday, May 6, 2006
Drugs and domestic violence are the principal reasons for a record number of children finding protection under the care of the Hastings Childrens Aid Society, says its executive director.
We now have just over 500 kids in care, Len Kennedy said, Friday. They cover the full (age) range.
That's more than double the provincial average of about nine per 1,000 population, Kennedy said. In Hastings County, the number is now almost 20 children per 1,000 population. Last year, the CAS had 440 kids in care. The numbers include newborns to those aged 21.Read More ..
---
Human Rights Law Commission, sue thyself
Western Standard Magazine, AB, by Kevin Steel, Page 11, May 8, 2006
Human rights commissions, those notorious quasi-judicial enforcers of political correctness, have earned a reputation as kangaroo courts. But perhaps the Read More ..t zoological description these days might be that of a dog chasing its own tail, now that an Alberta man has laid a human rights complaint against the commission itself.
Earl Silverman, a Calgary men's rights advocate, filed a complaint against the Alberta Human Rights and Citizenship Commission on March 21, accusing staff there of traumatizing him by refusing to take his case seriously. Back in 1997, Silverman came to the commission to take action against Alberta Family and Social Services. His beef? The provincial agency had plenty of support systems for female victims of domestic violence, but when he called up, as a male victim looking for support, the agency couldn't help him. Things only got worse. When I called Alberta Human Rights, they put me in contact with the women's policy adviser, and the first thing I asked her was I could speak with the men's policy adviser he says. And she said, Men don't need any! Read More ..
---

WANTED: One Big Brother
James, 8, has been waiting two years for a grownup buddy
The Hamilton Spectator, Hamilton, Ontario, By Susan Clairmont, May 6, 2006
James is lonely. He has a loving mother. Friends.
But what he really wants -- more than a pirate sword or pepperoni pizza or video games or anything -- is a grown-up man to talk with.
The eight-year-old has been waiting two years for a Big Brother. And he likely has another three to go. Read More ..
---

Ottawa Sun, By TONY BLAIS, May 2 , 2006
EDMONTON -- A 38-year-old Edmonton woman admitted yesterday she sent sexual pictures of herself and her young son to her Ottawa "master" in an online chat room specializing in bondage.
The woman, who has cerebral palsy and uses a motorized wheelchair, pleaded guilty to one count of sexual interference with a person under 14 and one count of transmitting child pornography.
The woman can't be named under a court-ordered publication ban issued to protect the identity of her son, aged eight. Read More ..
---
One in Four? Rape myths do injustice, too.
Independent Women's Forum, by Carrie Lukas, April 27, 2006
One in four women is the victim of rape or attempted rape.
This familiar statistic comes to mind as the rape indictment of two Duke University lacrosse players dominates national news. It may be a fitting backdrop for this scandal, not just because the statistic reminds us that all women are vulnerable to this terrible crime, but also because the evidence behind the number is dubious.
"One in four" has been repeated so often on college campuses and in the media that many people accept it without question. Few know how it was calculated. Few ask, because asking implies questioning its veracity, and, in this post-feminist era, it's taboo to question sex-crime data or the claims of any alleged rape victim. Read More ..
---

Study says most follow in fathers'financial footsteps
If your ancestors were rich -- or poor -- you're likely the same, writes Misty Harris, although that tendency may be less pronounced in Canada than in the United States and Europe.
The Ottawa Citizen, Ottawa Ontario, by Misty Harris, April 22, 2006
In what sounds like the life philosophy of Paris Hilton, an international economics study has found "it's not what you know but ... how rich your father is that matters."
The report, presented this week at the annual meeting of Britain's Royal Economic Society, identifies a strong relationship between the earnings of parents and their children. In all regions studied -- Britain, the U.S., Norway, Sweden, Denmark and Finland -- "inherited" economic status was most pronounced for those born into very poor or very affluent families. Read More ..
---

Should a friend have access to kids?
National Post, Jana G. Pruden, Wednesday, April 26, 2006
REGINA - A rift between friends has launched a landmark legal battle as a man who paid for his "special friend" to get in vitro fertilization fights for visitation rights with her children.
"This is a new legal frontier ...," Brad Hunter, lawyer for the children's mother, said yesterday during a hearing at the Saskatchewan Court of Appeal. "[This is] somewhere in the family law world we've never been before." Read More ..
---

12-year-old charged in triple murder
Canadian Press, ("Canada's independent news agency"), By JUDY MONCHUK, April 24, 2006
MEDICINE HAT, Alta. (CP) - A 12-year-old girl and a 23-year-old man were arrested in Saskatchewan early Monday and each charged with three counts of first-degree murder in the deaths of a southeastern Alberta family.
RCMP, acting on a tip, arrested the pair in Leader, Sask., about two hours from this quiet community, which has been rocked by the weekend slayings.
"We don't know the relationship between the two, we believe they are acquaintances," Sgt. Dave Townsend of the Medicine Hat Police Service told a packed news conference. Read More ..
---

Teen mothers, older fathers
Inside Bountiful's baby boom: Pregnancy rate among polygamous Mormon sect's young women up to seven times average, yet B.C. officials watch and wait
Vancouver Sun, by Daphne Bramham, April 21, 2006
Kendall says "social values of this community differ from the norm."
"It may be questioned how voluntary a young adolescent female's participation in a marriage to an older man in this community would be," he writes.
But since no Bountiful girl has stepped forward to complain, Kendall says there's been no reason for the Ministry of Children and Family Development to investigate.
As for polygamy, the chief medical health officer says that's an issue for the solicitor-general, the attorney-general and the Canadian government -- not health officials.
So, what have we got? A policy of watchful waiting by the ministry that is supposed to enforce the Child, Family and Community Service Act that says "a child needs protection if the child has been or is likely to be physically or sexually abused by the parent or another person and the parent is unwilling or unable to protect the child." Read More ..
---

Kids'migraines often go untreated
Severe headaches result in missed school days, activities and family time
Maclean's Magazine, April 18, 2006
more than six per cent of adolescents suffer from migraine headaches, but only a fraction of those are receiving care, a new study indicates.
Dr. Paul Winner, clinical associate professor of neurology at Nova Southeastern University in Fort Lauderdale, Fla., and director of the Palm Beach Headache Center, recently presented results from a survey of more than 18,700 U.S. adolescents. The survey showed that five per cent of boys ages 12 to 19 and nearly eight per cent of girls in that age range suffer from migraines.
"Adolescents have significant migraine," Winner says, adding that migraine headaches cause considerable disability in affected children.Read More ..
---


Canada's largest daily newspaper
Kids pick Kielburger for prize
Former winner of same award inspired young activist
The Toronto Star, CURTIS RUSH, STAFF REPORTER, April 18, 2006
Craig Kielburger, a child rights activist and the Stars newest columnist, has been awarded the 2006 World Children's Prize, commonly referred to as the 'Childrens Nobel Prize.'
The 23-year-old Kielburger will be presented with the award by Queen Silvia of Sweden at a ceremony on Thursday in Stockholm.
The prize, established by the Swedish Childrens World Association in 2000, recognizes Kielburgers leadership and development efforts through his youth-driven charity, Free The Children. The Toronto-based organization works to free children from poverty and exploitation by creating accessible education possibilities. Read More ..
---

Canadian wins children's rights award
Canadian Press, ("Canada's independent news agency"), various newspapers in Canada, April 18, 2006, By TARA BRAUTIGAM
(CP) - Craig Kielburger's quest to protect children's rights began more than a decade ago, when he read a newspaper article on the death of a Pakistani boy reportedly killed for speaking out against child slavery after escaping his plight as an underage carpet weaver.
In response, the 12-year-old Thornhill, Ont., boy founded Free the Children, a youth-driven organization that strives to prevent child exploitation and poverty by building schools in developing nations. Read More ..
---

WHO'S YOUR DADDY
Don't count on DNA testing to tell you
From the science magazine Discover, Vol. 27 No.04, April 2006, p. 68: , By Susan Kruglinski
When celebrity hairstylist Andre Chreky was hit with a paternity suit by a woman he had not been involved with for years, he was certain he couldn't lose. Paternity tests are DNA tests, he thought, and DNA tests never lie. So he unhesitatingly submitted a swab of cells. To his shock, he was positively identified as the father, with a 99.99 percent certainty.
But last April, after a two-year legal battle that cost Chreky $800,000, the Fairfax, Virginia, circuit court found that human error in the testing was probable and that the DNA results were incorrect. Read More ..
---

Parent Trap? Litigation Explodes Over Paternity Fraud
The National Law Journal, U.S.A., Tresa Baldas, April 10, 2006
Paternity fraud is rampant in the United States, triggering legislation and legal challenges in more than a dozen states, according to family law attorneys and fathers'rights activists.
At issue: Men claim women are getting away with trickery -- DNA evidence may show a man is not the father, but the courts are still forcing him to pay child support anyway.
"This is the new underdog," said Michigan family law attorney Michele Kelly, who represents mostly men tangled in paternity disputes. "I was a staunch feminist. I marched with Gloria Steinem. But the new victims in America are working men. All they are is a mule train." Read More ..
---

Making babies in Berlin
The Washington Post, By Suzanne Fields, Mar 27, 2006
BERLIN -- You can't walk through Prenzlauerberg and Mitte, two regentrified neighborhoods in what was formerly East Berlin, without bumping into a baby carriage. When I walk with my 2-year-old twin granddaughters, bundled up against a German winter that is still hard on the land, many women stop to chat. Nearly all are in their late 30s.
A new survey finds that Germany has the lowest birthrate in the European Union, but you wouldn't know it here. However, these women are running against the trend. Last year, Germany suffered the steepest declines of births in 15 years, a drop of 4 percent or 30,000 births, from 2004. The Berlin daily Die Welt ran the news under the headline: "Baby Shock: "'We Germans are Dying Out.'" Read More ..
---

Court backs dad, ends kid support
Payments dropped, arrearages eliminated
Kim Kozlowski / The Detroit News, U.S.A. March 24, 2006
Fathers paying child support for children who are not biologically theirs were cheering Thursday for Doug Richardson, who went to court and got his child support payments stopped and what he owes wiped out.
Still, Richardson said his fight is not over. He will continue to work to get laws in Michigan changed.
"It's a good step in the right way for others in the court system," Richardson said, "but I have a road ahead of me, working with (lawmakers)."
Richardson paid an estimated $80,000 in child support over 15 years to his ex-wife even though a DNA test showed their first son was not his. Richardson said he paid support to his ex-wife while she lived with the child's biological father and then later to the biological father when the couple split up. Read More ..
---

Rates of Circumcision slashed in past 30 years
The Gazette, National section, Montreal, Quebec, Canada, March 23, 2006
CANWEST NEWS SERVICE Saskatoon- Circumcisions in Canada are on the way out.
Fewer than 14 percent of Canadian infant boys were circumcised in 2003, a drop of nearly 36 percent since 1973, says the Association for Genital Integrity.
According to data gathered prom provincial health departments and Statistics Canada. the association says male infant circumcision rates are as high as 29.5 percent in P.E.I. and as low as 1.1 percent in Nova Scotia.
Robin Walker, former president of the Canadian Pediatric Society, said culture is often the biggest influence in choosing whether to remove the skin covering the head of the penis. So, too, is whether the father went under the knife, he said.
The pediatric society says there is no medical need for circumcision. Walker said the only proven benefit is a reduced chance of urinary tract infection, "and that is not, in the view of the CPS, a reason for inflicting it on a baby." Read More ..
---

Little money for social programs from Finance Minister
Globe and Mail, by RICHARD BLACKWELL, March 23, 2006
Compared to the billions of dollars being spent on subways, bridges and health care infrastructure, the amount of new money going to help disadvantaged Ontarians in yesterday's provincial budget was decidedly modest.
An extra $218-million will be added to spending on children's and social services in 2006-2007, a 2.2 per cent rise from the $10.1-billion spent in the previous fiscal year.
The new money includes $33-million for a two per cent rise in social assistance payments and shelter allowances for those on welfare meaning a single parent with two children will get a boost of a little over $5 a week this year.
Families on social assistance will get another boost of about $8.50 a week, a result of provincial changes that will trim the amount of money the province claws back from federal child benefits. Read More ..
---

Court strikes down part of youth justice act
The Globe and Mail, national newspaper Canada, By RICHARD BLACKWELL, March 25, 2006
Ontario's top court has struck down sections of the Youth Criminal Justice Act that forced some young offenders to prove that they shouldn't get adult sentences.
Three judges of the Ontario Court of Appeal said yesterday that those rules breach the Charter of Rights and Freedoms, and that it should be up to the prosecutor to make the case that a serious youth crime should draw an adult sentence.
The judges also came out strongly in support of Canada's separate justice system for youth -- a message welcomed by activists who were concerned about pre-election calls from some politicians to have Read More ..ung people tried and sentenced as adults. Read More ..
---

Letter to the editor
The Ottawa Citizen, Published: Thursday, March 23, 2006
Re: Roe vs. Wade for men, March 20.
Kudos to 25-year-old Matt Dubay for his courage to challenge the almighty wrath of the feminist dictatorship on issues affecting children.
Since the decades-old Roe vs. Wade ruling, men, although contributing 23 chromosomes, have been totally deprived of parental input. As Mr. Dubay says, "Whatever a man has to say is simply ignored."
In the event of a relationship breakdown involving children, fathers are relegated to bi-weekly visitors and are called "deadbeat dads." If they desire Read More ..ntact than awarded by the feminized courts, they are overwhelmingly denied; when they maintain the status quo they're accused of not taking enough interest. Fatherhood has become a two-fold undertaking; sperm donor and walking wallet. Read More ..
---
Townhall
Joining NOW in the war against the Mommy Wars
www.Townhall.com U.S.A., By Carrie Lukas, Mar 23, 2006
The National Organization for Women wants a truce in the Mommy Wars the fight between women who stay home with children and moms who work. In response to a Good Morning America segment that weakly pitted a stay-at-home mom and working mom against each other, NOW President Kim Gandy wrote to Diane Sawyer and her producer, urging programming that advances women's choices:
Here's a compelling topic for a future feature: How can our society better support mothers and caregivers so that they can choose to work either outside or inside the home whether it's full-time or part-time without additional guilt, financial strife or other barriers?
An enticing vision, to be sure. Many women want to stay home with their children, but others must work due to financial need. Some choose labor outside the home for the challenge and stimulation. There is no one-size-fits-all solution for families, and society should respect the inevitable tradeoffs women must make.
So never mind NOWs history of denigrating stay-at-home-moms. Forget the continued distain that many feminists and women's studies professors have for women who value raising children. Lets assume that all parties truly share the goal of fostering respect for women's choices. Would the feminist agenda accomplish that aim? Read More ..
---

Man did not rescue child for fear of 'pervert'slur
The Scotsman, Scotland's National Newspaper, by ALEX CORNELIUS, Wed 22 Mar 2006
A BRICKLAYER who passed a toddler walking alone in a village shortly before her fatal fall into a pond said yesterday he did not stop to help in case people thought he was trying to abduct her.
Clive Peachey, from Cornwall, told an inquest jury in Stratford-upon-Avon that he had passed two-year-old girl, Abby Rae, in his van shortly after 10am on 28 November, 2002.
This was just moments after the toddler disappeared from the Ready Teddy Go nursery in the Warwickshire village of Lower Brailes, according to staff.
Abby was found an hour later in an algae-covered garden pond and rescued by her mother, Victoria Rae.
She was taken to Birmingham Children's Hospital by air ambulance but was pronounced dead.
Mr Peachey, of Liskeard, told the inquest he had passed the little girl as she tottered towards the road in High Street.
He said: "I kept thinking I should go back. The reason I didn't go back was because I thought people might think I was trying to abduct her. Read More ..
---

Roe v. Wade for Men (TM) is neither Roe v. Wade, nor for men
Calgary Herald, Ben Li, Monday, March 20, 2006
The National Center For Men's clumsy attempt to mischaracterize a financial debate as a question of reproductive rights has suckered too many interested parties into choosing from among irrelevant positions.
First, this is not a case about reproductive rights. The reproduction in question happened more than three trimesters ago and no court or piece of legislation can change the biological fact that the litigant contributed half of the infant's DNA. The American legal system already has a mechanism for transferring parenthood known as "adoption". (Also, this suit is not asking for men to gain the right to reproduce, an entirely different issue.) Read More ..
---

Father seeks right to cut ties with child he didn't want
The telegraph, UK, By James Langton in Washington U.S.A., 19/03/2006
Seven-month-old Elizabeth Wells has never been held in her father's arms - and if he has his way, she never will be.
In what could be a landmark case in the American legal system, Matt Dubay, a computer programmer, is asking the courts to absolve him of all the responsibilities of fatherhood.
His lawsuit has the backing of the National Centre for Men, a group of activists who claim that equal opportunities have swung too far in favour of women.
They have dubbed the case "Roe vs Wade for Men" after the landmark ruling by the United States Supreme Court in the 1970s, which effectively legalised abortion by ruling that women had the right to determine what happened to their unborn children. Read More ..
---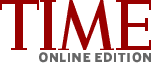 A Man's Right to Choose?
A new lawsuit asks whether men should be allowed to get "a financial abortion" in cases of unplanned pregnancies.
Time Magazine, By NANCY GIBBS, Wednesday, Mar. 15, 2006
Should a man be forced to be a father if he doesn't want to be? Yet another front in the abortion wars reopens now that the National Center for Men has undertaken a crusade to establish a "Roe v. Wade for Men." "Up until now, reproductive choice has been seen as a woman's issue: you're either pro-life or pro-choice," says center Director Mel Feit. "We're adding another element. If we expect men to be responsible, isn't it right to give them some choices too?" Read More ..
---

(Wo)men should have the right to choose
Calgary Herald, Ben Hoffman, Thursday, March 16, 2006
In an effort to make the value-of-a-fetus debate more ridiculous-which is, as noted by the inexorable Ben Li, a nigh-insurmountable goal at this point-a group of men in the United States has decided to take issue with current abortion legislation; specifically, how the legislation is (of course) unfair to dudes.
Apparently, designing terrible websites and sitting in their tree forts plotting sinister misdeeds against the fairer sex wasn't enough, and so the National Center for Men devised a way to cement their "never getting laid again" plan, which they have dubbed "Roe v Wade for Men (TM)".
This truly baffling piece of argumentative technology suggests--brace for it--that if women have the right to choose whether or not a child is going to be born, a man should have a choice whether or not he has to pay child support to the mother of the unwanted hellion. And thus falls the entire conflict so irretrievably deep into the argumentum ad nauseum zone that all the semanticists in the world couldn't fix it. Read More ..
---
Father's Rights? Men Want Right To Turn Down Fatherhood
Group Wants Same Rights As Women
March 9, 2006
NEW YORK -- Contending that women have Read More ..tions than they do in the event of an unintended pregnancy, men's rights activists are mounting a long shot legal campaign aimed at giving them the chance to opt out of financial responsibility for raising a child.
The National Center for Men has prepared a lawsuit -- nicknamed Roe v. Wade for Men -- to be filed Thursday in U.S. District Court in Michigan on behalf of a 25-year-old computer programmer ordered to pay child support for his ex-girlfriend's daughter. The suit addresses the issue of male reproductive rights, contending that lack of such rights violates the U.S. Constitution's equal protection clause. Read More ..
---


Canada's largest daily newspaper
The Toronto Star, NICK PRON, STAFF REPORTER, Feb. 21, 2006
Paul Bernardo, jailed for life in Kingston Penitentiary for murdering two teenage girls and committing 14 rapes, recently confessed to sexually assaulting at least 10 other women in attacks not previously blamed on him, the Star has learned.
The authorities were told of the assaults this past November, information relayed to them from Bernardo, who wanted to clear up some "loose ends" in his case, a source said. Read More ..
---


Canada's largest daily newspaper
No new Bernardo charges
Some victims don't want to co-operate: Police
Did investigators miss a pattern of sex attacks?
The Toronto Star, NICK PRON, STAFF REPORTER, Feb. 22, 2006
Toronto police have decided not to lay fresh charges against convicted sex killer Paul Bernardo following recent jailhouse confessions that he sexually assaulted at least 10 Read More ..men.
Deputy Chief Tony Warr said in a news release yesterday that police first learned of Bernardo's claims more than four months ago, but after putting together a team to pore over the old cases it was decided not to launch a new investigation. Read More ..
---


Canada's largest daily newspaper
Mackenzie Investments has decided to continue to run ads which state "Can you afford to keep your kids?"
The February 22, 2006 Toronto Star newspaper column by Ellen Roseman titles "Ad humour isn't always funny" reported that Mackenzie Investments pulled their advertisements with the slogan "Can you afford to keep your wife?" because of complains from women.
According to the Star, Mackenzie Investments will continue their ads with the slogans "Can you afford to keep your kids?" and the misandric slogan "Can you afford to keep your husband?" Read More ..
---

Families seek link between assaults, Homolka
The Canadian Press, ("Canada's independent news agency"), Various Canadian newspapers, by GREG BONNELL, Feb. 21, 2006
The families of two Ontario schoolgirls murdered by Paul Bernardo want to know if additional sex assaults to which the convicted killer recently confessed can be linked to Karla Homolka, their lawyer said today.
"Certainly the families are interested to know whether or not he will, in any way, implicate Karla Homolka in any of these other offences," said Tim Danson.
"If she is implicated, and it's verified, of course that's a breach of the plea resolution." Read More ..
---

Boy, 6, hit with sex harass rap
The Boston Herald, U.S.A., By Laura Crimaldi and Casey Ross, February 8, 2006
An irate Brockton mother is refusing to let her 6-year-old son return to school after he was suspended for alleged sexual harassment, a term deemed preposterous for a first-grader by a leading sexual harassment expert.
My son doesn't know what sexual harassment is, said Berthena Dorinvil. He keeps saying to me, Mommy, why are they being so mean to me? What did I do wrong? Read More ..
---

Is Johnny sleeping with his teacher?
Edmonton Sun, By MINDELLE JACOBS, February 2, 2006
Once upon a time, if parents found out their teenage sons were having sex, the most they had to worry about was if the kids were using birth control.
These days, there's another worry: Is little Johnny sleeping with his teacher?
When I was in high school three decades ago, I don't recall reading about a single instance anywhere of a female teacher becoming sexually involved with a male student.
In the past few years, however, the reported incidence of female educators engaging in sexual hijinks with male students has been, if not routine, certainly far from a rarity.
The latest case to hit the press is that of a 40-year-old Ontario teacher charged last week with sexually assaulting a 13-year-old male student. Read More ..
---


Canada's largest daily newspaper
Please ignore Karla movie
Toronto Star, JENNIFER HOLLETT, GUEST COLUMN, Jan. 23, 2006
It's official. Karla is a one-name celeb. You know, like pop stars Britney and Beyonc and Madonna. Only the first name is needed.
But Karla is not a pop star.
She's a serial killer. And on Friday, Karla was released in Canadian theatres.
I was hoping that the movie premiere about the schoolgirl killings by Paul Bernardo and Karla Homolka would just keep getting delayed, and that maybe the film would never reach an audience. No such luck, but at least it won't appear in Niagara; theatre owners there know better.
I refuse to see the movie, with its playful Internet Movie Database tagline, "Until death do us partake." I'm not even tempted to see the trailer. I believe in boycotts and I don't think I could actually watch it.
I went to high school with Kristen French, Holy Cross Secondary School. I knew of her. That's the real shame as I didn't have the chance to get to really know her. I'll never forget the rainy Holy Thursday when she was abducted from the church parking lot on her way home from school. Read More ..
---


Canada's largest daily newspaper
New film serves no one, except perhaps Homolka
The Toronto Star, ROSIE DIMANNO, Jan. 23, 2006
There is a discomfort in contributing further to the dunghill that is Karla.
At least I know why I'm here, in a theatre, watching Karla, the movie to see if maybe, just maybe, they got it right, or at least Read More ..ght than I did, than anyone else did, because the blunt enigma that is Karla Homolka defeated us.
It's everybody else in attendance that I wonder about.
It's reasonable, I suppose, for the public to be curious about this film, certainly that segment of a Canadian public that would come to this movie with a great deal of pre-existing knowledge about these dreadful events, gleaned from extensive media coverage of the crimes and the revolting couple that committed them. Read More ..
---

Woman jailed for leaving kids to go see Springer
'I didn't think I'd be gone that long'
Associated Press, various newspapers in the U.S.A., January 21, 2006
WHEATON, Illinois (AP) -- A woman got a 30-day jail sentence for leaving her three young children home alone for several hours, while she and her boyfriend attended a videotaping of "The Jerry Springer Show."
Shannon Cook, 25, pleaded guilty earlier this week to misdemeanor child endangerment. She also was placed on probation for a year."It was an appropriate sentence, given what she did," said DuPage County Assistant State's Attorney Joseph Ruggiero.
The two girls and one boy, all under the age of 4, have been placed in foster homes by the Illinois Department of Children and Family Services.Police said Cook left the children alone at a suburban home October 19, while she and her boyfriend went to Chicago for the taping. About five hours later the two oldest knocked on the door of a neighbor, who called police. Read More ..
---


Canada's largest daily newspaper
Movie Review: Karla just doesn't wash
The Toronto Star, GEOFF PEVERE, Movie critic, Jan. 20, 2006
Presumably operating on the assumption that what's good for the courts is good for drama, the fleetingly (and locally) sensational low-budget true-crime movie Karla tells the story of the 1990 St. Catharines "schoolgirl killings" from its infamously dead-eyed namesake's point of view: a more honest title would be Karla's Case.
But what worked for the real Homolka, who managed to negotiate one of the most outrageously light sentences in Canadian legal history in exchange for testifying against her multiple rapist-murderer ex-husband Paul Bernardo, doesn't necessarily float in terms of movie logic.
While the legal professionals who bought Homolka's story of coerced domestic victimhood may have had ulterior motives for doing so, disinterested movie audiences will probably just look on in stupefied disbelief. You mean, we're really supposed to buy this? Read More ..
---


Canada's largest daily newspaper
Surgeon thumbing his nose at courts, judge says, but the doctor blames the system for his troubles Case raises question of whether people found in contempt deserve access to courts, writes Tracey Tyler
The Toronto Star ( Canada's largest daily newspaper ), by TRACEY TYLER, LEGAL AFFAIRS REPORTER, January 18, 2006
A plastic surgeon from Sarnia is enjoying a "lavish" and "luxurious" lifestyle in the Bahamas while his ex-wife in Canada battles for support and his children struggle to fund their education, a judge says.
Dr. Kenneth Dickie, who earned between $656,000 and $915,000 annually in recent years, spent time in a Toronto jail last year for failing to fulfill his support obligations.
In 2001, a judge ordered him to pay $9,067.42 a month to his three children, ages 18 to 23, and $2,500 a month to his former wife, who supported him through his medical training. When he did not comply, another judge ordered him to provide a $150,000 letter of credit to secure his obligations and another $100,000 as security to cover his ex-wife's legal costs, which he did not do. Read More ..
---

Bernardo Lead Defends Role
The Globe and Mail, By GAYLE MACDONALD, Tuesday, January 17, 2006 Page R1
The American actor recruited to play Paul Bernardo in the controversial film Karla compares the making of this movie to "going to a loved one's funeral every day."
For weeks after wrapping the film, Misha Collins -- who co-stars alongside That '70s Show's Laura Prepon, who plays Karla Homolka -- said he had difficulty sleeping. "I've heard some professional actors never take their work home. But for me, this role was impossible to leave it at work," says the 31-year-old from Massachusetts.
It took weeks to shake it after we stopped shooting. I was trying to stay away from my friends as much as possible because I didn't want to poison any of those relationships. It was a lot of responsibility to play the most hated person in the country."
In Toronto yesterday to promote the upcoming film (it debuts Friday) about one of Canada's most notorious rapists and murderers, Collins says he prepared for the role by pulling up media clippings on line and then watching countless serial-killer films. Read More ..
---

Homolka portrayed as 'enigma'in new movie
The Canadian Press, Jan. 16, 2006
Karla Homolka is portrayed as a desperate and pathetic woman knowingly involved in an escalating series of murderous acts in the controversial new film Karla, arriving in Canadian theatres this week.
Still, Hollywood has avoided branding Canadas most notorious female offender as evil.
Instead Homolka is presented as an enigma for her role in the deaths of three Ontario schoolgirls, including her younger sister Tammy, during her ill-fated relationship with Paul Bernardo.
On Monday, the people behind that decision screened their film for the media in Toronto and argued its merits keenly aware of the firestorm ignited here by committing Homolkas sordid tale to celluloid. Read More ..
---


Canada's largest daily newspaper
Put kids first, judge tells parents
His family court sees conflicts daily
Complex reasons why dads absent
The Toronto Star, ANDREA GORDON, FAMILY ISSUES REPORTER, Jan. 16, 2006.
Children pay a big price when they grow up without fathers, but it's unfair to blame it all on men who walk away, says a North York family court judge.
Harvey Brownstone says he welcomes recent public discussion about the risks faced by kids who don't have a father in their lives.
But Brownstone, who has seen thousands of support, custody and access cases during his 11 years on the bench, says there are many misperceptions about why it's happening. And most often it's because parents can't get along or want nothing to do with each other.
"You would be shocked how many men say, `I didn't know I had a child until I got these court papers,'" he says in an interview at his office in the provincial court building.
And, when they find out, almost all of them take steps to become involved in their child's life, even if it's years after the child was born, Brownstone says. Read More ..
---

N.S. teen gets adult sentence for killing woman with stolen car
Canadian Press, various newspapers across Canada, By JAMES KELLER, January 11, 2006
HALIFAX (CP) - Relatives of a 52-year-old mother of three killed by a teenage car thief trying to elude police say they are satisfied with the adult sentence given to the youth.
Archibald Billard, 17, of Dartmouth, N.S., was sentenced Wednesday to 5 1/2 years in custody. He's already served almost one year of that sentence in a youth detention centre. The judge hearing the case said a shorter youth sentence wouldn't reflect the severity of the crime: a high-speed car chase that resulted in the death of teacher's aide Theresa McEvoy.
The victim's brother, Joe McEvoy, told reporters the adult sentence was needed to publicly denounce what Billard did. Read More ..
---

Homolka film to be released Jan. 20
Canadian Press, ("Canada's independent news agency"), The Calgary Sun and various newspapers across Canada, By JOHN MCKAY, January 10, 2006
TORONTO (CP) - The controversial Hollywood movie about schoolgirl killers Karla Homolka and Paul Bernardo will be released in Canadian theatres Jan. 20, but will not be screened in the southern Ontario city where the infamous sex crimes took place, the film's distributor said Tuesday.
Sylvain Gagne, vice-president of Montreal-based Christal Films, said theatre chains opted not to screen the film in St. Catharines, Ont., and the surrounding area. "They said 'It's a sensitive area. We feel that we don't want to play the film there.'So we said 'Absolutely'," he said.
While the film will be advertised on television, there will be no theatrical trailers and no premiere.
---


Canada's largest daily newspaper
Homolka film out Jan. 20
The Toronto Star, Toronto, Ontario, by RICK WESTHEAD,STAFF REPORTER, Jan. 10, 2006.
Karla, the film depicting the murders of teenagers Kristen French and Leslie Mahaffy, will be released Canada-wide on Jan. 20, Montreal-based Christal Films announced this morning.
A spokesperson for Christal, a production and distribution company created in 2001 by former Lions Gate Entertainment executive Christian Larouche, wouldnt say which theatre chains have agreed to show the controversial movie.
The news that the film will hit Canadian screens this month comes after Tim Danson, a lawyer for the French and Mahaffy families, told the Star in October that they would try to block its release.
Quantum Entertainment, the Hollywood film company behind Karla, agreed to remove several scenes including one eight-frame shot that depicted nudity after allowing Danson to screen the film. Read More ..
---
Making Fatherhood a Choice
U.S.A. by Paul C. Robbins, Ph.D. January 5, 2006
Should men have the same reproductive rights as women?
In a recent column, feminist Ellen Goodman answers this question in the negative, writing "Some men protest that they are left with no rights and all the bills. But when push comes to shove, one of two people has to make the decision. Those decisions belong to the one who will bear the child." For Goodman, reproductive rights are only for humans with the right genitalia. (Such a position makes you wonder what she thinks about voting rights--but I digress.)
If the woman alone makes the decision to continue or not continue a pregnancy, should not the woman alone be held responsible for the consequences of her decision? Why should a man be held responsible for a decision he did not make? As former NOW President Karen DeCrow once opined, independent women making independent decisions should not expect men to finance those decisions.
In fact, men are becoming increasingly restive under a system of reproductive laws that gives them responsibilities without the concomitant rights.
Consider this: today a mother can unilaterally abort the child, place the child for adoption, or abandon the child in a "safe haven," all without the father's knowledge or consent. All these actions end the father's rights and responsibilities for the child, even if he wants the child. Read More ..