Federal Court upholds landmark compensation order for First Nations children
The decision leaves Ottawa on the hook for billions of dollars in compensation
Olivia Stefanovich · CBC News - senior reporter Posted: Sep 29, 2021
The Federal Court today dismissed an application for a judicial review of a landmark human rights tribunal compensation order for First Nations children — leaving the federal government on the hook for billions of dollars in compensation related to the child welfare system.
Justice Paul Favel said today that the Attorney General of Canada, who had filed the application for a judicial review and a stay of the order from the Canadian Human Rights Tribunal, had "not succeeded in establishing that the compensation decision is unreasonable."
The federal government had argued that the tribunal overreached and was wrong to order Ottawa to pay $40,000 - the maximum allowed under the Canadian Human Rights Act - to each child affected by the on-reserve child welfare system since 2006.
The tribunal also said the parents or grandparents of those children (depending on who was the primary guardian) would also be eligible for compensation, as long as the children were not taken into the child welfare system because of abuse.
Favel wrote that the tribunal "reasonably exercised its discretion" under the Act to "handle a complex case of discrimination to ensure that all issues were sufficiently dealt with and that the issue of compensation was addressed in phases."
The Federal Court also upheld a tribunal ruling that ordered Ottawa to pay $40,000 to each First Nations child (along with their parents or grandparents) who were forced to leave their homes to access services, or who were denied services covered by the policy known as Jordan's Principle.
That policy states that the needs of a First Nations child requiring a government service take precedence over jurisdictional disputes over who should pay for it.
The Jordan's Principle portion of the order covers the period from Dec. 12, 2007 - when the House of Commons adopted Jordan's Principle - to Nov. 2, 2017, when the tribunal ordered Canada to change its definition of Jordan's Principle and review previously denied requests.
Favel dismissed the federal government's argument that the tribunal process was procedurally unfair.
Justice shares thoughts on reconciliation
In his ruling, Favel also shared his thoughts on how negotiations can help realize the goal of Indigenous reconciliation.
"In my view, the procedural history of this case has demonstrated that there is, and has been, good will resulting in significant movements toward remedying this unprecedented discrimination," he wrote.
"However, the good work of the parties is unfinished. The parties must decide whether they will continue to sit beside the trail or move forward in this spirit of reconciliation."
Cindy Blackstock, executive director of the First Nations Child and Family Caring Society, launched the human rights complaint that led to the ruling, along with the Assembly of First Nations.
Blackstock told CBC's Power & Politics Wednesday that the ruling was a "complete win" for children.
"And now the question becomes, will the federal government finally put down its sword and stop fighting First Nations children and treat them equally? It would be the first time in the history of the country if they ended their discrimination in federally funded public services," she said.
Blackstock noted that Ottawa could still appeal the decision. She called on Canadians to "speak up" and say they've seen enough injustice.
The ruling was delivered one day before the first National Day for Truth and Reconciliation.
Blackstock urged Canadians observing the day to "send a note to your prime minister saying you heard about this ruling that came down today, and you do not want them to appeal it."
Assembly of First Nations National Chief RoseAnne Archibald likewise called it a "victory for our children and their families."
"We have repeatedly made a reasonable and fair request that Canada stop fighting our kids in court, not only for the sake of truth and reconciliation but also for the healing path forward," Archibald said in a media statement.
WATCH | AFN national chief urges government to move forward with compensation: AFN national chief urges government to move forward with compensation 4 days ago 2:28
National Chief RoseAnne Archibald says that in light of today's Federal Court ruling, the federal government must move forward with compensating Indigenous children.
Will feds appeal?
Indigenous Services Minister Marc Miller told CBC News the government needs time to review the decision before deciding whether it will seek an appeal.
"There are limits to the CHRT's jurisdiction, and that was one of the challenges insofar as the court could only award $40,000," Miller said.
"There are presumably a number of children that have suffered much more egregious harm and are entitled to more compensation."
Miller said the government is open to negotiation.
"This decision actually does provide clarity on a number of issues," Miller said.
"I can say to any Canadian or Indigenous person listening that we are moving forward in discussions with the parties involved to make sure that people are properly compensated."
The federal government's filing said the human rights case was about systemic discrimination, and it responded by increasing funding and changing the system.
The government's application called for a court order to set aside the tribunal's decision and dismiss the claim for monetary compensation, or an order to set aside the tribunal's decision and refer the matter back to the tribunal for review.
In its reasons for arguing the tribunal erred, the federal government took issue with the conclusion that discrimination in Canada's policy for funding child and family services on-reserve and in Yukon is ongoing.
The compensation order followed a 2016 tribunal decision that found the federal government discriminated against First Nations children by underfunding the on-reserve child welfare system.
The tribunal directed Ottawa to enter discussions with the First Nations Family Caring Society and the Assembly of First Nations, which filed the initial human rights complaint in 2007. The negotiations would determine the best independent process to distribute the compensation and decide who qualifies.
Some estimates place the number of potentially affected children at about 50,000, with the largest numbers in the Prairies and British Columbia. The ruling also covers First Nation children in Yukon.
WATCH | Indigenous Services Minister reacts to decision: Federal Court upholds landmark compensation order for First Nations children 4 days ago 8:35
Minister of Indigenous Services Marc Miller joins Power & Politics to talk about the Federal Court's decision to uphold a landmark ruling by the Canadian Human Rights Tribunal ordering compensation for First Nations children affected by the on-reserve child welfare system. 8:35 'Absolute victory'
NDP MP Charlie Angus said in a statement Wednesday that the decision was an "absolute victory" for First Nations children.
"For six years, [Prime Minister] Justin Trudeau spent millions fighting the rights of Indigenous children and trying to overturn a ruling that found his government guilty of 'wilful and reckless' discrimination against vulnerable Indigenous kids," Angus said. "The court has thrown his case out."
Angus called on Trudeau to "immediately end his legal battle against First Nation children and accept his responsibility to deal with their systemic denial of rights."
The federal government's decision to challenge the order drew widespread condemnation from First Nations leaders, the NDP, the Green Party and human rights organizations like Amnesty International.
See the decision Ottawa ordered to compensate First Nations children impacted by on-reserve child welfare system Trudeau ducks question on whether he'd accept First Nations child welfare compensation ruling In a statement, Amnesty International urged government to compensate First Nations children, youth and families without delay.
"The federal government never should have taken Indigenous children to court in the first place," said Ketty Nivyabandi, secretary general of Amnesty International Canada's English-speaking branch.
"Today's decision - a day before the first annual National Day of Truth and Reconciliation - signals a step towards justice for First Nations children."
Paternity Fraud
UK National Survey

Scotland's National Newspaper
5,000 women polled
Half the women said that if they became pregnant by another man but wanted to stay with their partner, they would lie about the baby's real father.
Forty-two per cent would lie about contraception in order to get pregnant, no matter the wishes of their partner.

Canada's largest
national newspaper
The article contains info about children's identity fraud at The Hospital for Sick Children in Toronto, Ontario, Canada.
December 14, 2002.
Includes interview with employees of Hospital for Sick Children in Toronto, Ontario, Canada who admit they deny children's identity information to husbands/male partners of mothers who want to hide the real identity of their child because they had an affair. The U.N. Convention on the Rights of The Child specifically supports a child's human right to have a relationship with both his/her biological parents. In addition, this article is proof that The Hospital for Sick Children ("Sick Kids") supports paternity fraud.
Further "Sick Kids" supports a mother's rights only, which they view, supersedes 3 other people's rights, namely, the rights of the biological father, the rights of the mother's male partner/husband and the child's identity rights.
A Quote Worth Remembering
About The truth
"All truth passes through three stages. First it is ridiculed, Second it is violently opposed. Third it is accepted as self-evident."
Arthur Schopenhauer
(1788-1860)
Infidelity Causes Paternity Fraud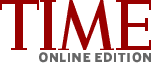 Devotion and betrayal, marriage and divorce: how evolution shaped human love.
Children's Identity Fraud
Paternity Fraud

United States
"Supporters of paternity identification bills point to a 1999 study by the American Association of Blood Banks that found that in 30 percent of 280,000 blood tests performed to determine paternity, the man tested was not the biological father." Read More ..
---

American Association of Blood Banks
Parentage Testing Program Unit
Annual Report Summary Testing in 2001 PDF
Volume of DNA paternity testing was 310,490 for the 2001 study