Parental Alienation Syndrome - TV Shows
CTV television network, national TV show, Toronto, Ontario, Canada, March 27, 2009
Grant Wilson, president of the Canadian Children's Rights Council is interviewed about parental alienation on Canada's most watched national morning TV show. This was the morning of the first day of an international conference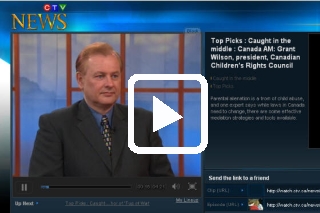 ---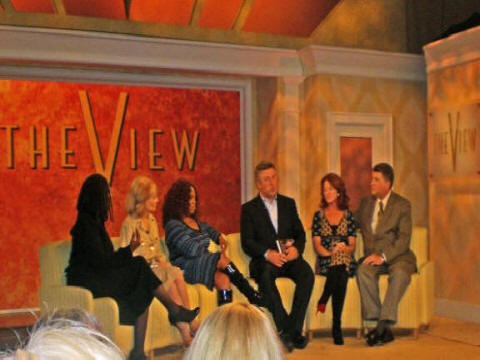 Alec Baldwin talks about his experince with parental alienation. Alec ( 3rd from right) was accompanied by Jill Egizii ( 2nd from right) , president of the Parental Alienation Awareness Organisation.
You can watch this segment right now. Click here
---

W5 - Parental Alienation TV Show in Canada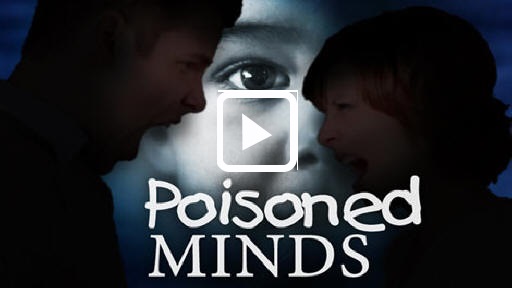 CTV national TV show, Toronto, Ontario, Canada, November 7, 2009
The world of divorce is scary for any child. But when a divorce becomes especially toxic, children can become the target of an unrelenting crusade by one parent to destroy the child's relationship with the other. Experts call it parental alienation. Read More ..
---

CTV National News, Avis Favaro, Medical Specialist, Saturday, March 30, 2019
An emerging mental health issue in which one parent turns a child against the other parent could be added to the international standard for diagnostics next month.
"Parental alienation" may be among an updated list of diseases and related health problems when the World Health Organization votes to accept the 11th revision of the International Classification of Diseases (ICD-11) in May.
The issue is a kind of psychological manipulation of a child. It occurs when one parent systemically "badmouths" the other parent. In extreme cases of high-conflict divorce and separation, the child may align with one parent and reject the other. Mental health experts and law professionals are lining up to label it as a form of emotional abuse that can damage the mental health of children.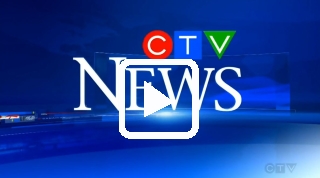 Research in the field has labelled parental alienation an "unacknowledged form of family violence" and has found long-term mental health consequences for children who experience it, including anxiety, lowered self-esteem and general quality of life, as well as a greater risk of depression. Read More ..
---
A Mother's Heartbreaking Story of Parental Alienation Syndrome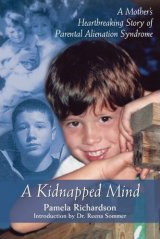 What does Parental Alienation Syndrome mean? In my case, it meant losing a child. When Dash was 4 1/2 years old his father and I broke up. I dealt with the death of our marriage and moved on but Peter stayed angry, eventually turning it toward his own house, teaching our son, day by day, bit by bit, to reject me. Parental Alienation Syndrome typically means one parent's pathological hatred, the other's passivity and a child used as a weapon of war. When Dash's wonderful raw materials were taken and shaken and melted down, he was recast as a foot soldier in a war against me. Read More ..