'Butterbox babies' maternity home survivors still search for birth families
Seven decades later, adoptees still seek answers to their past
CBC News, By Katy Parsons, Dec 03, 2016
Photo of babies and staff from an official brochure of the Ideal Maternity Home. (Bette Cahill)
Every morning when Riva Barnett opens her bedroom closet she looks down at a small, wooden butter box that serves as a stark reminder of what could have been her fate.
Had she not been adopted, she believes she would have been buried in a box just like it.
"It's a reminder of where I could have ended up, how I did end up, and it makes me very grateful," she said.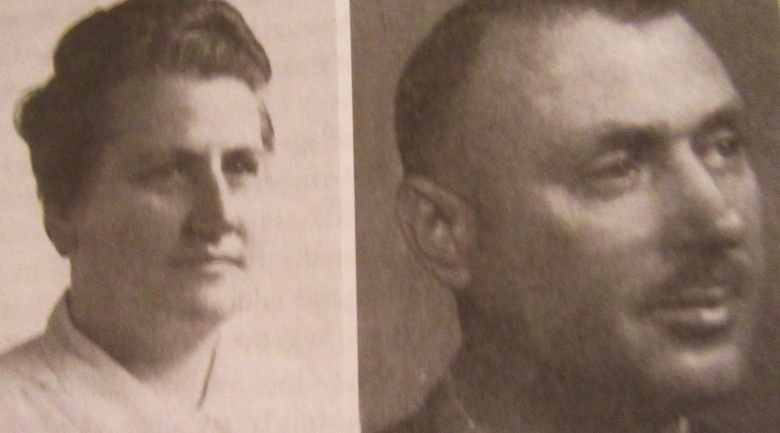 William and Lila Young's maternity home thrived during the Second World War. (Bette Cahill)
The half-metre pine grocery crates served as unmarked wooden coffins for infants who died at the Ideal Maternity Home in East Chester, N.S., and were buried on the property and at a cemetery in nearby Fox Point.
It was a dark chapter in Nova Scotia's history. For the survivors of the home who are still alive today, it's a chapter that still has a strong presence in their lives.
For some, it's been 75 years or more since they left the home - and they're still looking for answers to their past and searching for their birth parents, with sometimes painful results.
Home's shameful history
The Ideal Maternity Home operated from the late 1920s until 1947. The home, run by William and Lila Young, promised discreet birthing and adoption for children of unwed mothers.
Bette Cahill, author of Butterbox Babies, said people paid up to $10,000 (usually disguised as a donation) to adopt children from the home - but the selling of babies wasn't the worst of what took place.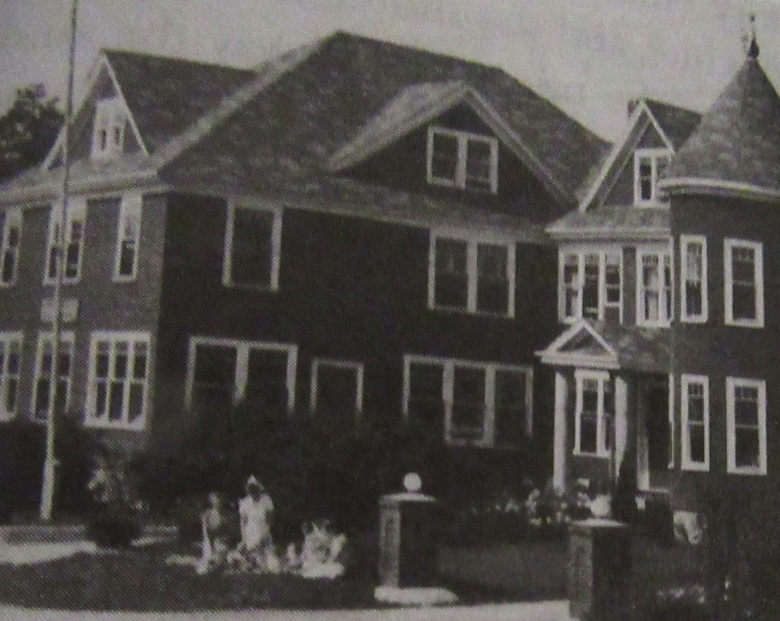 The Ideal Maternity Home burnt down. All that remains is the foundation where it once stood. (Bette Cahill)
People wanted healthy, white babies, Cahill said. Those considered "unmarketable" the Youngs let starve by feeding them only molasses and water. Many died that way and were buried in butter boxes.
A 'ghoulish' quest
Barnett, 71, sought out a butter box at antique shops when she came to Nova Scotia for a survivors' reunion in 1997.
"I was on a quest to find the butter box," she said. "It might sound somewhat ghoulish, but it was important to me."
Barnett was born in 1945 and adopted the same year by a family from New Jersey.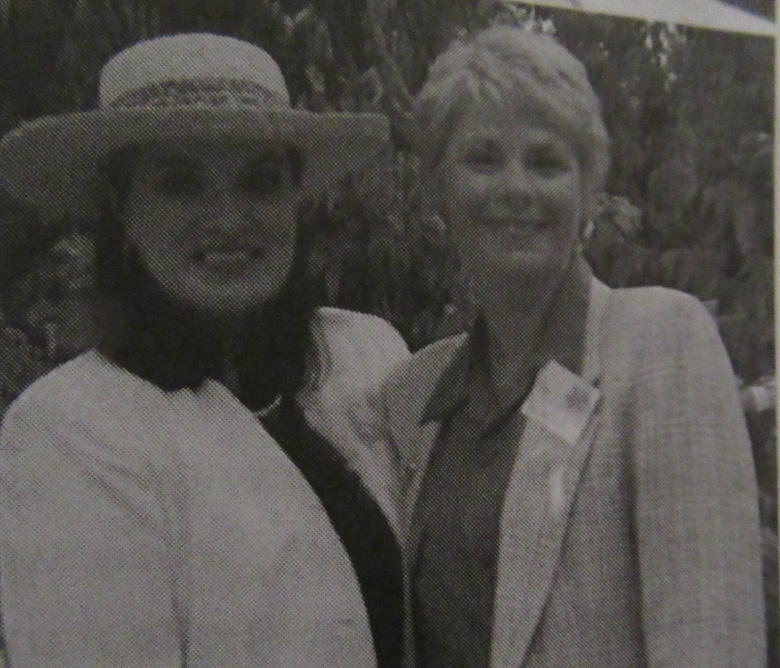 Riva Barnett (right) at the Ideal Maternity Home survivors' reunion in Nova Scotia. (Bette Cahill)
She said her adoptive mother chose her because she was "the most pathetic looking" baby at the home. Before the adoption was finalized, they paid a visit to a local pediatrician.
"He told her to get me out of there as soon as possible," Barnett said.
Still searching, 75 years later
Joan Lazell, 75, was born at the Ideal Maternity Home in 1941.
Her older brother - who also was adopted from the maternity home - years later convinced her to look for her birth parents.
So many people have been struggling for years and years trying to locate biological parents and of course they're elderly now, if they're even alive at all. - Bette Cahill, author of Butterbox Babies
She eventually found her mother, who is from Truro, thanks to an organization called Survivors of the Ideal Maternity Home, which does research and helps adoptees try to identify their birth parents.
"She did not want me to know her name or where she lived, but she consented to accepting correspondence from me," Lazell said.
In her first letter, she told her mother she loved her. But correspondence between the two was short-lived.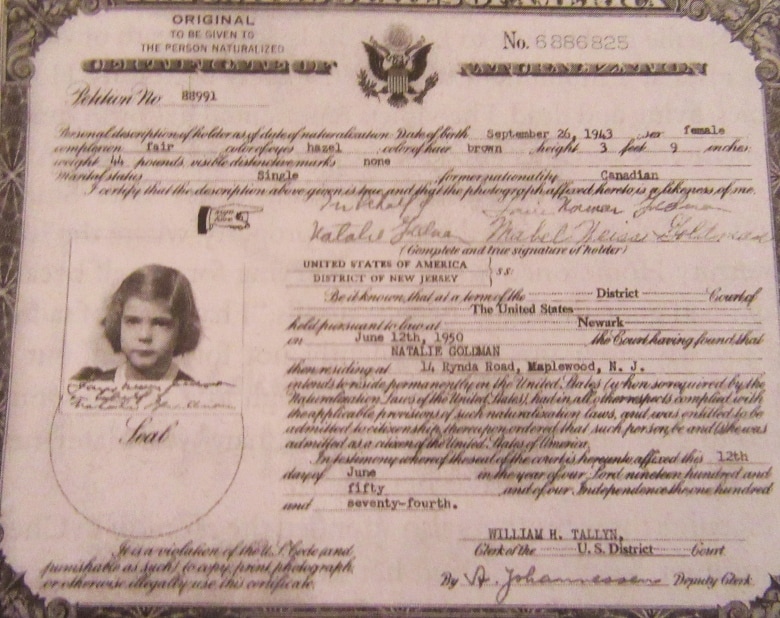 The Youngs heavily advertised their maternity home to prospective parents in New York and New Jersey. (Bette Cahill)
"She kind of freaked out and didn't want to do it anyRead More ..so I lost contact," she said. "It was hurtful, but it wasn't devastating."
When her mother died, Lazell was notified of the obituary. That's how she learned her identity, as well as that of her sister and first cousin.
She is still searching for her father and has no idea who he is, except that he may have been the son of a farmer in Truro.
75 hand-typed letters help find birth mother
Barnett has run the Survivors of the Ideal Maternity Home website since its founder died, and keeps it updated for those still looking for members of their birth family.
She said Nova Scotia's closed adoption records have been a hurdle for many who want to find out their past.
She found her birth mother's name in adoption records her parents kept. But she didn't start searching for her until about 20 years later.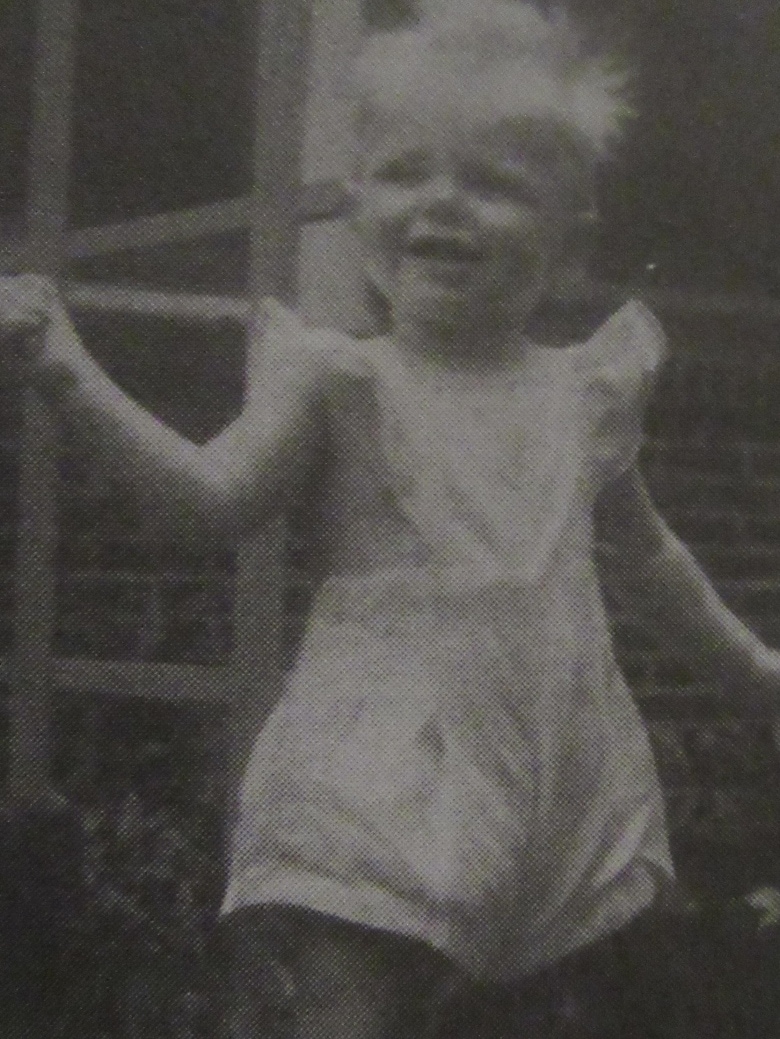 Riva Barnett was adopted from the Ideal Maternity Home in 1945. Now she helps survivors find their birth families. (Bette Cahill)
She was a teacher at the time and every day after school she would, little by little, go through a Nova Scotia phone book. She would find addresses for people who shared the same name as her birth mother and type out letters in hopes that one would find itself in the right hands.
She used stationary that belonged to her husband, a lawyer, thinking that if her letters looked more official she'd be more likely to get a response.
After about 75 letters, she received one in return that led her to her mother.
Piecing together the birth puzzle
"She wasn't excited to hear from me at all," Barnett said. "She did not want me to contact any of her relatives and I agreed with that."
She did learn the name of her birth father, who was 97 years old and living in Truro.
He denied paternity, but she eventually connected with a half-brother, his children and two first cousins on her father's side. After her mother passed away, two first cousins reached out to her.
"It's difficult for someone who's not an adoptee to understand the hole. There's just a part of you who's missing," she said.
"I wanted to find out where I fit, and it was just a matter of piecing together all of the parts of the puzzle."
Next year will mark 70 years since the Ideal Maternity Home closed.