Newspaper Articles Archive 2022
---

Mother loses appeal in custody case, Ontario court sends her three children to Nigeria
The Globe and Mail ( Canada's largest national newspaper), Sean Fine, Justice Writer, September 20, 2022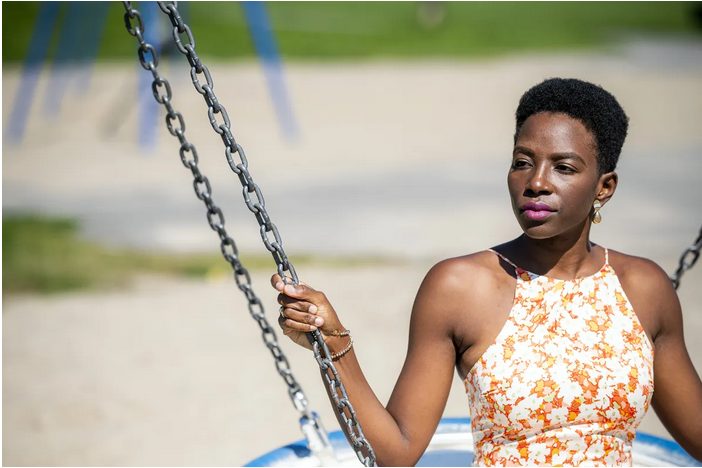 Olubukola Ajayi, a mother from Nigeria, in the east end of Ottawa, on Sept. 15, 2022
Ashley Fraser, The Globe and Mail
An Ontario appeal court has sent three children back to Nigeria and the custody of their father, rejecting their mother's arguments that she could not get a fair shake in that country because of patriarchal attitudes and anti-gay prejudice.
The case of Olubukola Ajayi and Eyitope Ajayi is one of a growing number of disputes in Canada that set concerns about international child abduction against arguments about unfairness and discrimination in foreign jurisdictions.
Ms. Ajayi argued in court that she was justified in bringing their three young children to Canada without the father's consent last November, because of discrimination, abuse (which Mr. Ajayi denies committing), patriarchal attitudes and the influence of her ex-husband's family in Nigeria.
She asked the Ontario Superior Court to assume jurisdiction for the couple's parenting issues and grant her sole decision-making authority over the children.
On the same day, Mr. Ajayi asked a Nigerian court to dissolve the marriage.
In Nigeria, homosexual acts may be punished with jail sentences. Mr. Ajayi made reference in a court document filed in Nigeria to Ms. Ajayi being linked to the LGBTQ community. That forced Ontario judges, in an initial ruling and an appeal, to grapple with how Nigeria's legal system operates, and determine whether its courts would put the children first.
"I ran here just for a fair shot at protecting my rights as their mom," Ms. Ajayi, who trained as a lawyer in Nigeria, said in an interview. Both she and her ex-husband are dual citizens of Canada and Nigeria, as are the children; Ms. Ajayi travelled to Canada to give birth to the children here.
---