Homeless Youth in Canada Report - Stephen Gaetz - York University
Canada failing homeless youth, report charges
Stress on emergency assistance, not prevention, solves little in the long run, professor says.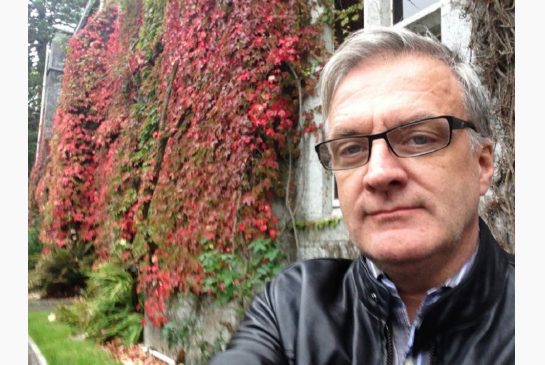 Professor Stephen Gaetz says homeless youth are thrust into adult roles before their time and the transition is often traumatic.
The Toronto Star, by Leslie Ferenc, GTA, Mon Mar 03 2014
Canada falls short of meeting the needs of homeless youth by treating them as adults and expecting shelter care to solve the problem, according to a new report.
Many youth find themselves "languishing in a shelter for four or five years when they should be in school learning to be an adult with the supports they need . . . instead of rushing them to be adults, living in poverty and becoming chronically homeless adults," says report author Stephen Gaetz, a professor in York University's education faculty and director of the Homeless Hub (Canadian Homelessness Research Network).
"By continuing to emphasize emergency supports, as important as they are, rather than prevention or rapid rehousing, our strategy is simply to manage the problem," he said.
Gaetz is author of Coming of Age: Reimagining the Response to Youth Homelessness in Canada which was released Monday.
The report looks at remedies used in Canada and countries such as the United Kingdom and Australia which address youth homelessness differently.
"Youth homelessness is distinct from adult because of conditions … it's not just an age difference," he said, adding they are thrust into adult roles before their time and the transition is often traumatic.
For one, they don't have the resources and support they need to be independent. "They leave a home where they were dependent on the care of adults."
Family conflict can also be a factor with youth fleeing difficulties at home, including abuse. They land in shelters and "suddenly, they find themselves having to behave as adults." said Gaetz.
While he acknowledged there will always be a need for emergency services, they are not the solution.
"We need to refocus our efforts on preventing it from happening in the first place," he wrote in the report.
"For those who can no longer stay at home we must develop a crisis response that allows them to rapidly move into housing in a safe and planned way, with the supports they need to help them transition to a healthy and fulfilling adulthood."
The report recommends an integrated system of care that reconnects youth to their families if possible, offers outreach mental health and harm reduction programs as well as legal support for youth in conflict with the law.
To meet the needs of youth means looking at what others are doing "so we can put together a framework for responding to youth homelessness differently," said Gaetz, adding it will also mean a shift in thinking.
Australia's Reconnect program targets youth 12-18 and their families. School social workers and teachers help identify at-risk or homeless youth. A series of programs and services such as assessment, counselling and practical support are available to help young people work through their problems.
A shelter diversion program in the UK offers youth a bed and support from a family in their neighbourhood, a place to chill while they resolve their problems. An integrated system of care includes housing and, if possible, family reunificiation.
The report also cites the Infinity Project, run by the Boys and Girls Clubs of Calgary, which offers young people 16-24 permanent housing, leading to greater self-sufficiency.
In Niagara Region, Youth Reconnect is a community-based shelter diversion program to help homeless and at-risk youth stay in their communities and in school.
In Toronto, outreach and harm reduction programs at frontline agencies such as Eva's Satellite help meet service needs of diverse groups.
For Gaetz, it's a start, but he wants every community in Canada to make ending youth homelessness a priority.
"More over, outside of the Province of Alberta which is readying its strategic response to youth homelessness, most higher levels of government across the country are largely silent on the issue," he said.
"This means in most communities the response is fragmented and ad hoc, and the focus is on managing the problem rather than ending it through a coordinated response that shifts the focus to prevention and rehousing."
The next step for Gaetz is to engage citizens, agencies, community groups and all levels of government across the country to come to the table
"We are looking at developing a coalition model to support communities to end homelessness," he said.
"It's not a cookie cutter response. Toronto's will be different from York Region's or Kenora. I'm positive this can happen because there is a lot of momentum in Canada."
Brainwashing Children - Divorce - Family Law

TV Show about Parental Alienation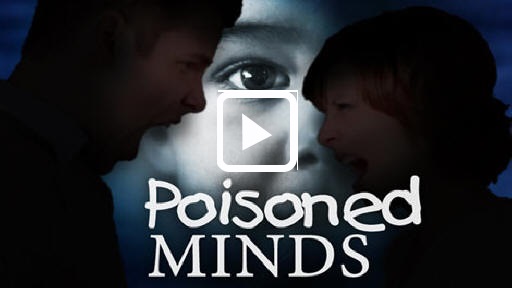 November 7, 2009
The world of divorce is scary for any child. But when a divorce becomes especially toxic, children can become the target of an unrelenting crusade by one parent to destroy the child's relationship with the other. Experts call it parental alienation.
Mothers Who Kill Their Own Children

Days after buying another woman Valentine's Day flowers, a Sydney father came home to find a trail of blood leading him to the bodies of his two young children lying next to their mother, a court has been told.
Australian Associated Press
Aug 24 2009
The woman had given the couple's three-year-old daughter and four-year-old son rat poison and an unidentified pink liquid before smothering them and killing them, court papers said.
She then tried to take her own life, the NSW Supreme Court was told.
Doctors agree the mother, from Canley Heights in Sydney's west, was suffering from "major depression" when she poisoned her children on February 19 last year.
She has pleaded not guilty to the two murders by reason of mental illness.
As her judge-alone trial began, the mother's lawyer told Justice Clifton Hoeben his client didn't think life was worth living after learning about her husband's affair.
American Psychological Association
Nearly one in 10 girls and one in 20 boys say they have been raped or experienced some other form of abusive violence on a date, according to a study released Sunday at the annual meeting of the American Psychological Association.

More and More teens are becoming depressed. The numbers of young people suffering from depression in the last 10 years has risen worryingly, an expert says.
BBC, UK, August 3, 2004
Government statistics suggest one in eight adolescents now has depression.
Unless doctors recognise the problem, Read More ..uld slip through the net, says Professor Tim Kendall of the National Collaborating Centre for Mental Health.
Guidelines on treating childhood depression will be published next year. Professor Kendall says a lot Read More ..eds to be done to treat the illness.

Woman convicted of killing 3 kids after custody battle
THE ASSOCIATED PRESS, USA, August 26, 2008
HELSINKI, Finland - A court in Finland has convicted a woman of murdering her three young children and has given her a life sentence.
The Espoo District Court says Thai-born Yu-Hsiu Fu was found guilty of strangling her 8-year-old twin daughters and 1-year-old son in her home.
She tried to kill herself afterward.
The verdict on Tuesday says the 41-year-old woman was found to be of sound mind at the time of the murders.
Court papers show the murders were preceded by a bitter custody battle with her Finnish husband who was living separately from her at the time of the murders.
A life sentence in Finland mean convicts usually serve at least 11 years in prison.

ST. STEPHEN, N.B. - A New Brunswick judge says a woman who burned and dismembered her newborn son is criminally responsible for her actions.
Becky Sue Morrow earlier pleaded guilty to offering an indignity to a dead body and disposing of a newborn with the intent of concealing a delivery.
Judge David Walker ruled Friday that the 27-year-old woman may have been suffering from a mental disorder when she delivered the baby but that that was not the case when the baby's body was burned and its remains hidden.
It is not known if the baby was alive at the time of birth.
At a hearing last month, the court heard contrasting reports from the two psychiatrists. One said Ms. Morrow was in a "disassociated" mental state when the crime occurred. The other said she clearly planned her actions and understood the consequences.