Virtual Library of Newspaper Articles

Woman accused of throwing son off Oregon bridge
Jillian McCabe accused of throwing son off bridge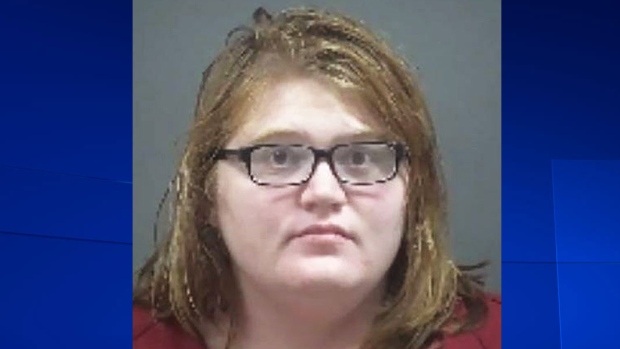 Jillian McCabe is seen in an undated photo provided by the Newport, Ore., Police Department. (Newport, Ore., Police Department)
The Associated Press, U.S.A., November 4, 2014
NEWPORT, Ore. -- A woman who said she threw her 6-year-old son off a historic bridge on the Oregon coast was arrested after the boy's body was found in the bay, police said.
Police and firefighters in the coastal city of Newport, Lincoln County deputies and the Coast Guard searched the bay with boats and a helicopter after Jillian Meredith McCabe, 34, of Seal Rock called 911 at 6:25 p.m. Monday to report throwing her son off the Yaquina Bay Bridge.
The boy's body was found at 10:23 p.m. in the bay after it was spotted near the Embarcadero Resort, police said.
PHOTOS Body found off Oregon bridge Police are investigating after a body, believed to be that of a 6-year-old boy, was found at the Yaquina Bay Bridge in Oregon.
Detectives found McCabe on the bridge and arrested her on suspicion of aggravated murder, murder and manslaughter, police said.
She was booked into the Lincoln County Jail, with bail set at $750,000. She has not yet had a court appearance or lawyer assigned for her defense.
Police are asking anyone who saw the woman and child on the bridge to call detectives.
The Yaquina Bay arched bridge, one of the most famous on the Oregon coast, opened in 1936. It's listed on the National Register of Historic Places.
In 2009, a woman tossed her two young children off a bridge in Portland, killing her 4-year-old son. A daughter, then 7 years old, survived. Amanda Stott-Smith was sentenced in 2010 to at least 35 years in prison.