Jewish Father Botches Son's Circumcision

B.C. man loses appeal in botched circumcision
The Canadian Press, Thursday, Dec. 22, 2011
VANCOUVER - A B.C. man who performed a botched circumcision on his four-year-old son on the kitchen floor of his home has lost an appeal of his conviction and been found guilty of a more serious charge.
The B.C. Court of Appeal has stayed the man's conviction for criminal negligence causing bodily harm and convicted him of aggravated assault.
Court heard the boy was born premature at only 2.5 pounds and could not be circumcised at the time, nor did his parents request it.
But the court found the boy's father "changed his world view" over the ensuing years.
"He came to understand that there was great utility in keeping the laws of Moses including that of circumcision," the appeal ruling said.
The trial judge found "that the accused decided that because so many disasters had befallen his family, he had to 'make things right with God."'
The man, who had no medical training, tried to do the circumcision in 2007 after doctors refused to do it on the grounds the operation would require a general anesthesic, which couldn't be justified on a boy that age.
Court documents say the man gave alcohol to the boy, referred to only by the initials D.J., and used a blade that was not as sharp as a surgical instrument. To staunch the bleeding, the man used a veterinary powder suitable only for livestock.
The boy was taken to hospital four days later and required corrective surgery, including a proper circumcision. The surgeon testified his penis would have healed to be badly deformed.
Among her reasons for convicting the man, the trial judge, who is not named, noted that the man had tried to circumcise himself a few years before he undertook the procedure on his son.
His actions caused "his foreskin to bleed in nine places, requiring the assistance of 911 and sutures in hospital," resulting in an infected penis.
"The accused was aware of the dangers of performing a circumcision on his son," the trial judge wrote.
The man, who was not named, was charged with criminal negligence causing bodily harm, aggravated assault and assault with a weapon for the incident with his son..
At the man's original trial, the judge in the case convicted him on the negligence charge but acquitted him on the assault charges.
He appealed his conviction, arguing his religious beliefs should have allowed him to do the procedure, but the Appeal Court rejected the appeal.
"The accused's religion did not demand that the circumcision be performed by the accused himself, nor did the trial judge find that religious necessity dictated that the circumcision be performed immediately so that the accused was left with no alternative but to perform the operation himself," the appeal court ruling said.
"Thus, it is not the accused's religious beliefs that are at issue, but the rights and best interests of D.J. with respect to whether he should have been subjected to an attempted circumcision by his father in the circumstances and conditions under which it was attempted."
The Crown appealed the acquittals on the assault charges and while the appeal court rejected the charge of assault with a weapon, it imposed a conviction on the charge of aggravated assault.
The court has ordered new sentencing for the man, who was originally given two years in prison under the criminal negligence charge.
Baby Died from Herpes Transmitted by Rabbi During Ritual Genital Mutilation

ABC News, U.S.A., by Susan Donaldson James, March 12, 2012
New York City is investigating the death last September of a baby who contracted herpes after a "ritual circumcision with oral suction," in an ultra-Orthodox Jewish ceremony known in Hebrew as metzitzah b'peh.
The district attorney's office in Kings County Brooklyn is investigating the death of the 2-week-old baby at Maimonides Hospital, but would not disclose the name of the mohel or whether there would be a prosecution.
The 5,000-year-old religious practice is seen primarily in ultra-Orthodox and some orthodox communities and has caused an alarm among city health officials. In 2003 and 2004, three babies, including a set of twins, were infected with Type 1 herpes; the cases were linked to circumcision, and one boy died.
The mohel who performed the procedures, Yitzchok Fischer, was later banned from doing circumcisions, according to The New York Times. It is not known if he was involved in this recent death.
"It's certainly not something any of us recommend in the modern infection-control era," said Dr. William Schaffner, chair of preventive medicine at Vanderbilt University.
"This is a ritual of historic Abraham that's come down through the ages, and now it has met modern science," he said. "It was never a good idea, and there is a better way to do this." (The modern Jewish community uses a sterile aspiration device to clean the wound in a circumcision.)
In the 2004 death and the more recent one, a mohel infected the penile wounds with Type 1 herpes I (HSV-1), which affects the mouth and throat. It is different from Type 2 or genital herpes (HSV-2), which is a sexually transmitted disease and can cause deadly infections when a newborn passes through an infected birth canal.
Neonatal herpes is "almost always" a fatal infection, according to Schaffner. "It's a bad virus. [Infants] have no immunity and so it's a very serious illness. Now we have another death -- an unnecessary, incredibly tragic death."
World's most famous pediatrician is against circumcision
Dr. Benjamin Spock author of "Baby and Child Care", which has sold over 40 million copies is against circumcision
Redbook, April 1989
When a baby boy is circumcised, the sleeve of skin that normally covers the head of the penis (the foreskin) is pulled forward and cut off.
Circumcision is usually performed without anesthesia a few days after birth - on the now debunked myth that babies will not remember the pain later, although they certainly cry out with pain at the time.
Urinary Tract Infection Rates for Both Circumcised and Non-Circumcised Baby Boys Under 1 Year Old
UTIs are rare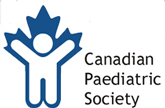 "Of every 1,000 boys who are circumcised 2 will be admitted to hospital for a urinary tract infection (UTI) before they are one year old."
"Of every 1,000 boys who are not circumcised 7 will be admitted to hospital for a UTI before they are one year old. "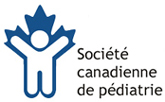 Sur 1 000 garçons circoncis 2 seront hospitalisés en raison d'une infection urinaire avant l'âge d'un an.
Sur 1 000 garçons non circoncis 7 seront hospitalisés par suite d'une infection urinaire avant l'âge d'un an.
---
CanadianCRC editor:
Anyone who states that urinary tract infections are common among newborn baby boys, and therefore advocates that the genital mutilation of boys ( male circumcision) will stop urinary tract infections, is a liar or misinformed.
Besides, urinary tract infections are entirely treatable.