Female Sexual Predator - Girl 17

Ottawa girl found guilty on 30 of 33 charges in teen pimping case
The Canadian Press, January 29, 2014
OTTAWA - An Ottawa teen who befriended girls on Facebook and other social media, then forced them to work as escorts, has been found guilty of 30 of 33 charges against her.
The 17-year-old - identified as the ringleader of the group - was found guilty Wednesday on counts including human trafficking, forcible confinement, assault, robbery, sexual assault, child luring and distributing child pornography.
Justice Diane Lahaie ruled the testimony of the main victims in the case was both reliable and clear and found the girl guilty of the majority of the charges she faced.
Lahaie found the girl orchestrated a web of clients and lured the victims - aged 13 to 17 - intending to exploit them, and held them against their will.
The victims were made to pose for pornographic images that were sent to dozens of men, and three of them were forced to have sexual encounters with men while the girl kept the money.
The Crown said it will be seeking an adult sentence for the girl.
Two other teens accused in the case pleaded guilty to several charges in September in a surprise about-face after having pleaded not guilty earlier last year.
The three girls, whose identities are protected under a publication ban, were arrested in June 2012 in the Ottawa area.
Det. Kelly Lyle said she's pleased with the result.
"All the evidence came out great and the victims, as we keep stressing, they were the reason that we did so well," Lyle said, adding she's proud of the girls' strength in coming forward and testifying.
Female Sexual Predators / Female Sex Offenders

VANCOUVER - Canada's largest study into the sexual exploitation of street kids and runaways has shattered some myths about who the abusers might be - with the most surprising finding being that many are women seeking sex with young males.
"Some youth in each gender were exploited by women with more than three out of four (79 per cent) sexually exploited males reporting exchanging sex for money or goods with a female," said Elizabeth Saewyc, associate professor of nursing at the University of British Columbia and principal investigator for the study conducted by Vancouver's McCreary Centre Society.
"I must admit it wasn't something we were expecting."

Associate Press, U.S.A.
April 3, 2009
PITTSBURGH (AP) - A western Pennsylvania mother has been charged with giving her 13-year-old daughter drugs and alcohol so the woman's boyfriend could impregnate the girl without her knowing, police said Thursday.
Shana Brown, 32, is no longer able to have children but wanted to have a baby with her current boyfriend, Duane Calloway, said Uniontown Police Detective Donald Gmitter. The pair decided to drug the girl so Calloway, 40, could have sex with her, he added.
"There's some sick people on this case," Gmitter said.
Brown has been charged with endangering the welfare of a child, turned herself in Thursday and was being held in the Fayette County jail, police said. Brown's attorney did not return a call for comment.
Calloway faces several counts of attempted rape. He was arrested Wednesday and remains in jail. It was not immediately clear whether he had an attorney.
The three attacks occurred in Brown's home in Uniontown, about 50 miles south of Pittsburgh, according to the criminal complaint.
Female Sexual Predators / Female Sex Offenders
The Oprah Winfrey Show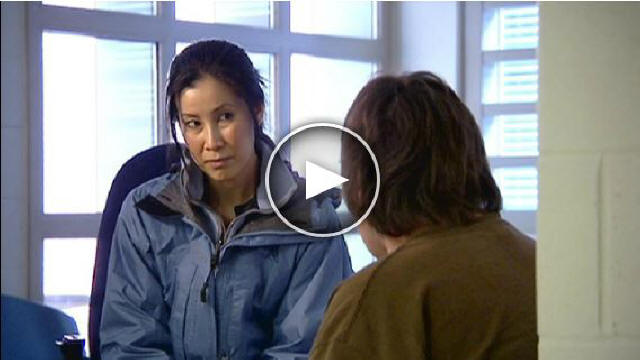 This woman raped or sexually assaulted over 100 children by her own account.