Judges in Canada Hired in Secrecy - No Background Records
Can You Fire a Judge in Canada?
Porn photo judge Lori Douglas just won't go away: Mallick
Manitoba judge who was in explicit photos won't quit, and no one can make her go. Meanwhile she's getting paid hundreds of thousands a year to stay home.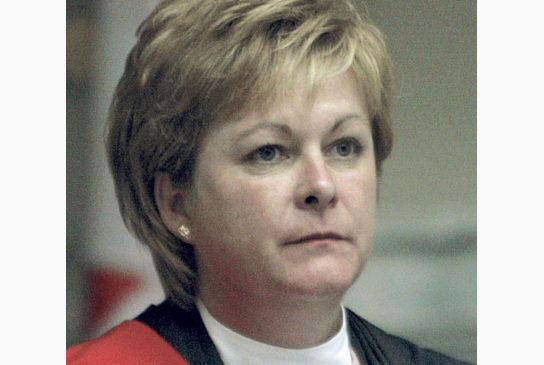 Lori Douglas posed for explicit pictures, she says without her knowledge, before she became a judge.
The Toronto Star, by Heather Mallick Columnist, Published on Fri Nov 29 2013
Manitoba Queen's Bench Justice Lori Douglas is the judiciary's Rob Ford.
She will not resign, no matter how many hearings are held into her deceits, no matter how angry the public is. Judges across Canada - and ethical lawyers hoping to become judges - must be desperately hoping she'll just do the decent thing and go away. She will not.
And as the city of Toronto has learned, there is no way to make an unwanted official depart. She clings to the cliff.
At this point, given that Douglas must know she can never again function as a judge, it is grotesque that she has been sitting at home since September 2010 pulling in a not unpleasant salary of $324,100 plus expenses.
The people financially profiting from this ludicrously extended investigation into Douglas's secret history are all on the public tab. No wonder the bright and energetic committee of the Canadian Judicial Council - five senior judges - investigating Douglas resigned en masse Nov. 20, saying the inquiry had gone on for two years and had become excessively time-consuming and expensive. The process may well have to start all over again, with new senior judges.
In the spring, Manitoba Chief Justice Glenn Joyal himself complained to the council about Douglas's expense claim for therapy. Yes, this happened. She is one of his own judges. No chief justice "can or should be indifferent" to the use of public funds, he said.
It was good to hear.
The problem is not just that Douglas posed for porn photos posted on the Internet in 2003 - she says without her knowledge - by her sinister husband Jack King, but that she said on her application to be a judge that her past was pristine. Then, after an inquiry began, she allegedly altered evidence in her own favour. The list of reasons she cannot be a judge is long.
The inquiry committee, headed by Alberta Chief Justice Catherine Fraser, studied the deeply flawed federal judicial appointment process, a gracious and secretive charade that checked no facts and kept no records. At the Winnipeg hearing last year, I heard senior judges search their memories, which were wanting.
It investigated whether Douglas knew that her husband was trying to lure her into sex with his black client. (King, to whom she remains married, is a white lawyer, formerly of Rhodesia. He posted the photos on a website called Dark Cavern, which caters to those hunting for interracial sex.) Douglas did not show up to explain herself.
The committee was populated by brilliant lawyers like its own George Macintosh, whose questioning was as fast and damning as anything in a movie script, and the famously tenacious Rocco Galati. And then there were those who were less so, who were petulant and obstructive. But they were all paid well. Time passed.
This week, Douglas's lawyer has been arguing in Federal Court that the committee of judges had no authority to pronounce on Douglas's conduct.
To which one responds: Who else could do it? Certainly not politicians.
Douglas has been expensing visits to her therapist and flights to Toronto to meet her lawyer. There are shades of the Senate expenses scandal here, people on an ethical borderline. Douglas was said to be terribly upset about the committee viewing the porn photos, disregarding the fact that the photos were available online at the time to me and anyone else on the planet who cared to search.
It does not matter whether the poor woman has the right to expense the therapy she doubtless needs. She was sexually humiliated by her awful husband in the most brutal way. I have seen photographs of her manacled to a bed, of her exposing her genitals, both online and via a - careless would be the generous word - display of these photocopied photos in a Winnipeg courtroom by King himself.
Feminists - I am one - have defended Douglas, who has the same right to a thrilling sexual life as we all do. I don't enjoy condemning other women. Women, especially those in the airy professional heights, need support from their sisters. But feminism is not Buddhism, as the feminist Caitlin Moran says, and even a Buddhist would pause over Douglas's tale.
Judges are in a different category. Douglas's own actions fenced in her legal career. She can no longer render judgment in any cases involving, for instance, divorce, privacy, blackmail, non-white defendants, white defendants or the Internet.
She can't even rule on any cases with jail terms, for instance, because a good lawyer might raise the fact that the judge is aroused by handcuffing. Lawyers object to things. It's their job.
Any judgments she made would be appealed, endlessly, just as she is appealing endlessly. A reasonable observer might say that the longer she draws out her case, the longer she earns her massive salary, allowances, expenses and pension rights.
The only good thing to come out of this mess would be a revamped and modernized judicial appointment process that wasn't conducted amid a cozy chatting circle of Winnipeg lawyers, as happened in this case.
Linked in haste, the judiciary and the distraught Douglas must part. A good judge, indeed a good Canadian citizen, would resign.
hmallick@thestar.ca
Brainwashing Children - Divorce - Family Law

TV Show about Parental Alienation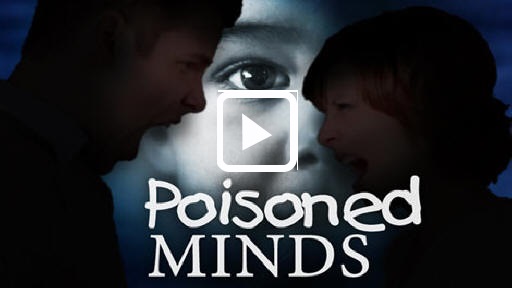 November 7, 2009
The world of divorce is scary for any child. But when a divorce becomes especially toxic, children can become the target of an unrelenting crusade by one parent to destroy the child's relationship with the other. Experts call it parental alienation.
Mothers Who Kill Their Own Children

Days after buying another woman Valentine's Day flowers, a Sydney father came home to find a trail of blood leading him to the bodies of his two young children lying next to their mother, a court has been told.
Australian Associated Press
Aug 24 2009
The woman had given the couple's three-year-old daughter and four-year-old son rat poison and an unidentified pink liquid before smothering them and killing them, court papers said.
She then tried to take her own life, the NSW Supreme Court was told.
Doctors agree the mother, from Canley Heights in Sydney's west, was suffering from "major depression" when she poisoned her children on February 19 last year.
She has pleaded not guilty to the two murders by reason of mental illness.
As her judge-alone trial began, the mother's lawyer told Justice Clifton Hoeben his client didn't think life was worth living after learning about her husband's affair.
American Psychological Association
Nearly one in 10 girls and one in 20 boys say they have been raped or experienced some other form of abusive violence on a date, according to a study released Sunday at the annual meeting of the American Psychological Association.

More and More teens are becoming depressed. The numbers of young people suffering from depression in the last 10 years has risen worryingly, an expert says.
BBC, UK, August 3, 2004
Government statistics suggest one in eight adolescents now has depression.
Unless doctors recognise the problem, Read More ..uld slip through the net, says Professor Tim Kendall of the National Collaborating Centre for Mental Health.
Guidelines on treating childhood depression will be published next year. Professor Kendall says a lot Read More ..eds to be done to treat the illness. Read More ..

Woman convicted of killing 3 kids after custody battle
THE ASSOCIATED PRESS, USA, August 26, 2008
HELSINKI, Finland - A court in Finland has convicted a woman of murdering her three young children and has given her a life sentence.
The Espoo District Court says Thai-born Yu-Hsiu Fu was found guilty of strangling her 8-year-old twin daughters and 1-year-old son in her home.
She tried to kill herself afterward.
The verdict on Tuesday says the 41-year-old woman was found to be of sound mind at the time of the murders.
Court papers show the murders were preceded by a bitter custody battle with her Finnish husband who was living separately from her at the time of the murders.
A life sentence in Finland mean convicts usually serve at least 11 years in prison.