Canada moves one step closer to euthanizing CHILDREN: Critics slam 'reckless' and 'horrible' panel urging government to pass law allowing minors under 18 with terminal illnesses to die by assisted suicide
Top government panel recommends assisted suicides for 'mature minors' Law could change as soon as this year; critics slam a 'reckless' proposal Canada already has the world's most expansive program of assisted dying
Dailymail.Com, UK, By James Reinl, Social Affairs Correspondent, 24 February 2023
CanadianCRC editor's commentary:
Articles on this website may resprent all, part or none of the position of the Canadian Children's Rights Council. Please look for our own position statements on this website or our tesimony before parliamentary committees.
We often do put opposing positions and then explain why we are for or against such legislation.
Campaigners have slammed as 'reckless' and 'horrible' a plan by a Canadian parliamentary committee to expand the country's assisted-suicide program to terminally sick children.
They told DailyMail.com that sick and disabled kids could soon be joining the roughly 10,000 adults who end their lives each year by state-sanctioned euthanasia in the world's most permissive such program.
In its long-awaited report, the Special Joint Committee on Medical Assistance in Dying (MAiD) recommended that 'mature minors' whose deaths were 'reasonably foreseeable' could access assisted suicide, even without parental consent.
The report and its 23 recommendations will be discussed in the House of Commons in the coming months and could prompt revisions of Canada's assisted dying laws as soon as this year.
'I think it's horrible,' said Amy Hasbrouck, who campaigns against MAiD for the group Not Dead Yet.
'Teenagers are not in a good position to judge whether to commit suicide or not. Any teenagers with a disability, who's constantly told their life is useless and pitiful, will be depressed, and of course they're going to want to die.'
Alex Schadenberg, executive director of the Euthanasia Prevention Coalition, another campaign outfit, said Canada had been on a dangerous 'slippery slope' to widespread assisted suicide since the law was introduced in 2016.
'We said we were going to have safeguards and guardrails, but the next government can simply open it up further by making a decision — and that's exactly what's happening,' Schadenberg said.
After hearing from some 150 witnesses and reviewing hundreds of briefs, the joint committee of Canadian politicians earlier this month concluded that children who could competently make decisions should have access to MAiD.
Witnesses had told members that children were ill-equipped to manage such a weighty decision, that they were more vulnerable to external pressure than adults, and that there was no going back from an irreversible decision.
Still, others noted that poorly Canadian children can already decide to stop receiving life-saving treatment for their condition, even when doing so hastens their death.
Ultimately, members agreed that children with terminal illnesses, most likely aged between 14 and 17, could be influenced by many factors and that 'eligibility for MAiD should not be denied on the basis of age alone'.
In their 138-page report, members said the procedure — typically a lethal injection administered by a doctor — should be available to 'mature minors … whose natural death is reasonably foreseeable.'
They also called for more research into the experiences of minors in relation to assisted suicide and for an independent expert panel to investigate criminal issues around child access to MAiD.
It remains unclear whether the Liberal government of Prime Minister Justin Trudeau would immediately push for expanded access to children. This month, ministers deferred by a year plans to extend MAiD to the mentally ill.
Mike Schouten, director of advocacy for the Association for Reformed Political Action (ARPA), called the committee 'reckless' and urged members of parliament to ensure the 'committee's recommendation do not become law'.
'There would be vigorous debate and hopefully, people would make the right decisions, although we don't have much faith in some of those institutions at the moment, considering our current government,' said Schouten.
Schouten's son, Markus, was diagnosed with Ewing sarcoma in February 2021 and died just 15 months later, on May 29, 2022, aged 18, after multiple operations, chemotherapy and 25 rounds of radiation therapy.
His father said an assisted suicide law for children would have told his son that caregivers had 'given up' on him.
Appearing with his wife, Jennifer, Mr Schouten told the Canadian parliamentary committee: 'By giving some minors the right to request, you put all minors and their families in a position where they are obliged to consider.'
Campaigners often highlight the case of Robert Latimer, a Saskatchewan farmer who was convicted of killing his 12-year-old daughter, Tracy, in 1993. He said it was a mercy killing because of the chronic pain linked to her severe cerebral palsy.
Many Canadians support euthanasia and the campaign group Dying With Dignity says the procedure is 'driven by compassion, an end to suffering and discrimination and desire for personal autonomy.'
But human rights advocates say the country's regulations lack necessary safeguards, devalue the lives of disabled people, and are prompting doctors and health workers to suggest the procedure to those who might not otherwise consider it.
The Special Joint Committee on Medical Assistance in Dying (MAiD) recommended that 'mature minors' whose deaths were 'reasonably foreseeable' could access assisted suicide, even without parental consent
The Special Joint Committee on Medical Assistance in Dying (MAiD) recommended that 'mature minors' whose deaths were 'reasonably foreseeable' could access assisted suicide, even without parental consent
Euthanasia, where doctors use drugs to kill patients, is legal in seven countries — Belgium, Canada, Colombia, Luxembourg, Netherlands, New Zealand and Spain — plus several states in Australia.
Other jurisdictions, including a growing number of US states, allow doctor-assisted suicide — in which patients take the lethal drug themselves, typically crushing up and drinking a lethal dose of pills prescribed by a doctor.
In Canada, the two options are referred to as MAiD, though more than 99.9 percent of such deaths are euthanasia. There were more than 10,000 deaths by euthanasia in 2021, an increase of about a third from the previous year.
Canada's road to allowing euthanasia began in 2015, when its highest court declared that outlawing assisted suicide deprived people of their dignity and autonomy. It gave national leaders a year to draft legislation.
The resulting 2016 law legalized both euthanasia and assisted suicide for people aged 18 and over provided they met certain conditions: They had to have a serious, advanced condition, disease or disability that was causing suffering and their death was looming.
The law was later amended to allow people who are not terminally ill to choose death, significantly broadening the number of eligible people. Critics say that change removed a key safeguard aimed at protecting people with potentially years or decades of life left.
Today, any adult with a serious illness, disease or disability can seek help in dying.
Wires contributed to this report.
Parental Alienation - TV Show
A Quote Worth Remembering
About The truth
"All truth passes through three stages. First it is ridiculed, Second it is violently opposed. Third it is accepted as self-evident."
Arthur Schopenhauer
(1788-1860)
Brainwashing Children - Divorce - Family Law

TV Show about Parental Alienation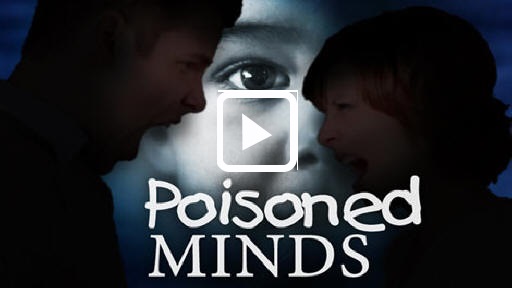 November 7, 2009
The world of divorce is scary for any child. But when a divorce becomes especially toxic, children can become the target of an unrelenting crusade by one parent to destroy the child's relationship with the other. Experts call it parental alienation.
A Mother's Heartbreaking Story of Parental Alienation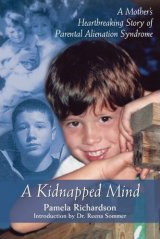 What does Parental Alienation Syndrome mean? In my case, it meant losing a child. When Dash was 4 1/2 years old his father and I broke up. I dealt with the death of our marriage and moved on but Peter stayed angry, eventually turning it toward his own house, teaching our son, day by day, bit by bit, to reject me. Parental Alienation Syndrome typically means one parent's pathological hatred, the other's passivity and a child used as a weapon of war. When Dash's wonderful raw materials were taken and shaken and melted down, he was recast as a foot soldier in a war against me.
Parental Alienation

The New York Times, New York city, U.S.A. August 8, 2004
Not too long ago, Jacqueline Scott Sheid was a pretty typical Upper East Side mother. Divorced and with a young daughter, she had quickly remarried, borne a son, and interrupted her career to stay home with the children while her husband, Xavier Sheid, worked on Wall Street.
Early last year, Mr. Sheid lost his job and saw his only career opportunity in California. But Ms. Sheid's ex-husband, who shares joint legal custody of their daughter, refused to allow the girl to move away. So Ms. Sheid has spent much of the last year using JetBlue to shuttle between her son and husband on the West Coast and her daughter (and ex) on the East.
The New York court system, which she hoped would help her family to resolve the problem, has cost her tens of thousands of dollars in fees for court-appointed experts, she said, and has helped to prolong the process by objecting to her choice of lawyers.