CRUEL MOTHER MURDERED SON - SEX WITH GRANDFATHER CLAIMED

Mother murdered eight-year-old son after he walked in on her having sex with his grandfather
Mother sentenced to 30 years in jail after prosecutors call her an 'egocentric, manipulative liar'
The Independent, UK, October 20th, 2016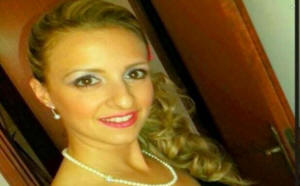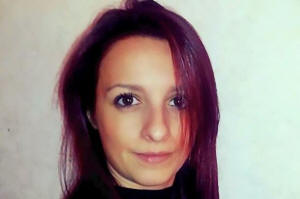 A mother has been found guilty of beating and strangling her eight-year-old son to death, after he walked in on her having sex with his grandfather.
Veronica Panarello was sentenced to 30 years in jail at a court in south-east Sicily after it emerged she had strangled her son Loris Stival with electrical cables, and thrown his body into a ditch near the family home.
The judge said the murder had been premeditated and was carried out with "cruelty", as the body was found with severe wounds and scratch marks across the skin.
In her defence, Panarello blamed the child's paternal grandfather, Andrea Stival, for the murder, admitting she had had an affair with him and saying Mr Stival had killed the boy to stop him telling anyone about it.
She initially told officers her son had not arrived home from school on the afternoon in question, before later saying his death was an "accident" which occurred while he was playing with the cables,the Local Newspaper reported.
The child's body was found in a canal by a hunter in the small town of Santa Croce Camerina, and police quickly turned to Panarello for questioning.
"There is no 'satisfaction' with the sentence, but the knowledge of having done our duty", prosecutor Marco Rota said, having referred to Panarello as an "egocentric, manipulative liar" during the trial.
The mother, who protested her innocence throughout the trial, now also faces charges of slander against her father-in-law. Her lawyer announced her intention to appeal the verdict.
Paternity Fraud
UK National Survey

Scotland's National Newspaper
5,000 women polled
Half the women said that if they became pregnant by another man but wanted to stay with their partner, they would lie about the baby's real father.
Forty-two per cent would lie about contraception in order to get pregnant, no matter the wishes of their partner.

Toronto Sun
September 29, 2004
SINGLE MOM Clara DaSilva admitted yesterday she danced the night away while her 2-year-daughter was dying of dehydration in a sweltering apartment. Tiny toddler Adrianna Maria DaSilva was abandoned for at least 33 hours in a 35C room before her mom discovered her dead on Sept. 9, 2002.
Clara DaSilva, 24, pleaded guilty to manslaughter. Justice David Watt will sentence her shortly after Jan. 17 following a five-day trial with one contested fact -- the allegation that her purse, with keys and cash, was stolen at a club the day of her child's death. Read More ..

ST. STEPHEN, N.B. - A New Brunswick judge says a woman who burned and dismembered her newborn son is criminally responsible for her actions.
Becky Sue Morrow earlier pleaded guilty to offering an indignity to a dead body and disposing of a newborn with the intent of concealing a delivery.
Judge David Walker ruled Friday that the 27-year-old woman may have been suffering from a mental disorder when she delivered the baby but that that was not the case when the baby's body was burned and its remains hidden.
It is not known if the baby was alive at the time of birth.
At a hearing last month, the court heard contrasting reports from the two psychiatrists. One said Ms. Morrow was in a "disassociated" mental state when the crime occurred. The other said she clearly planned her actions and understood the consequences.

Woman convicted of killing 3 kids after custody battle
THE ASSOCIATED PRESS, USA, August 26, 2008
HELSINKI, Finland - A court in Finland has convicted a woman of murdering her three young children and has given her a life sentence.
The Espoo District Court says Thai-born Yu-Hsiu Fu was found guilty of strangling her 8-year-old twin daughters and 1-year-old son in her home.
She tried to kill herself afterward.
The verdict on Tuesday says the 41-year-old woman was found to be of sound mind at the time of the murders.
Court papers show the murders were preceded by a bitter custody battle with her Finnish husband who was living separately from her at the time of the murders.
A life sentence in Finland mean convicts usually serve at least 11 years in prison.
Mothers Who Kill Their Children

Canadian Press
Wednesday, May. 22, 2002
KINGSTON, Ont. (CP) -- An Ontario woman who was sentenced to 16 years in prison in one of Canada's stiffest penalties for child abuse will be released on full parole after serving less than half her term.
Lorelei Turner, 38, and her husband Steven were convicted of manslaughter in July 1995 for beating and starving their three-year-old son John to death in a case that horrified Canadians who followed the trial.
But on Wednesday, a panel of the National Parole Board in this eastern Ontario city ruled Turner will be released but placed on probation until July 2011.
Until then, she must remain within 25 kilometres of her residence, is not allowed unsupervised contact with anyone under 16, and must continue to receive counselling.
"The board would have looked at the risk and obviously found a low risk to reoffend," Carol Sparling of the National Parole Board said Wednesday.

Australian Associated Press
December 05, 2008
A WOMAN who killed her infant son by jumping with him from the eighth floor of a city apartment block has walked free after being convicted of manslaughter.
Yeeda Topham, 40, of Roleystone near Perth, had pleaded guilty in the West Australian Supreme Court to a charge of unlawfully killing 21-month-old James Topham on November 5 last year. Read More ..
Mother Charged with Killing Her Baby
Fire Officials Claim Fire Intentionally Set
NBC4-TV, Los Angeles, California, U.S.A.
LOS ANGELES, USA -- Murder charges are expected to be filed against a woman whose infant son's body was found in a washing machine after firefighters doused what they say was an intentionally set fire, authorities said Tuesday.
Latunga Starks, 32, was taken into custody last night, according to the Sheriff's Department Web site.
Los Angeles Police Department Lt. Dennis Shirey identified the mother and her nearly 3-month-old son, Michael Kelvin Thompson.
Infidelity Causes Paternity Fraud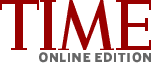 Devotion and betrayal, marriage and divorce: how evolution shaped human love.