PATERNITY FRAUD-Baby Name Falsified /Changed by Mother
Judge criticizes 'devious' woman who changed boy's name without father's consent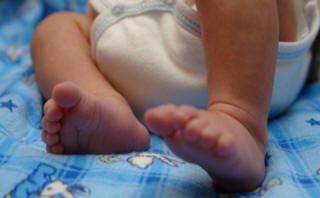 The Canadian Press, Friday, February 24, 2017
SYDNEY, N.S. -- A judge has harshly criticized a Nova Scotia woman who changed her son's last name without consent from his father, calling her conduct "devious, manipulative and indefensible."
Justice Theresa Forgeron said the mother arranged to forge the father's signature on an application to change the boy's name.
"(The mother) was strategic and manipulative throughout," said Forgeron in a written decision from the Supreme Court Family Division in Sydney, N.S.
"(Her) story does not have an internal consistency or logical flow, nor is it in harmony with the preponderance of probabilities which a practical and informed person would find reasonable given the particular place and conditions."
The Canadian Press is not naming those involved in the case to protect the identity of the child.
The ruling said that when the child was born in 2009, he was registered with the surname of his biological father.
But two months after the birth, his mother was in a relationship with another man and in 2012, the child's name was changed to the surname of the mother's current husband.
Forgeron said the mother knew the child's biological father would not consent to changing his surname.
"(She) therefore took matters into her own hands and sent a forged document to Vital Statistics," the decision said, referring to the provincial department responsible for the registration of births and deaths.
The decision said the child's father suspected that the mother changed his child's surname in December 2014 and obtained a copy of his birth certificate, which confirmed it.
It said about a month later, the mother sent a text message to the father that was meant for her child that addressed him by his new last name. The father responded by saying that is not his child's surname.
"(The mother) then texted 'I KNOW. He was asking me to spell MY NAME while I cooked his breakfast," the decision said.
When the mother realized he was aware that their child's name had been changed, she repeatedly approached him to negotiate a deal.
"(The father) consistently stated 'no."'
Forgeron called evidence provided by the mother and her husband "erroneous." For example, her husband said the child's father signed the consent form outside of an apartment he hadn't yet moved to.
The mother and her husband denied forging the document and said the father signed the form in the presence of a witness.
But the witness categorically denied watching the father sign the form, and stated that she never met him before going to court, the Feb. 17 decision said.
"The witness testified that she signed as a witness at the request of (the mother), who brought the form to the daycare where she worked," it said.
Forgeron ruled that it is in the best interest of the child to have a hyphenated name: the surname of his stepfather first and his father's surname second.
-- By Aly Thomson in Halifax.