Virtual Library of Newspaper Articles

Missouri woman gets 8 years in prison for plot to steal baby
By The Associated Press, USA, Wed Aug 27, 2008
INDEPENDENCE, Mo. - A 20-year-old woman who kidnapped a pregnant teenager she met online in a foiled plot steal her unborn baby has been sentenced to eight years in prison.
Lauren Gash, of Odessa, pleaded guilty last month to kidnapping, assault and felonious restraint in the July 2007 attack on Amanda Howard, then 18, inside a Blue Springs motel room. Gash was sentenced Tuesday to eight years each on the first two counts and seven years on the third. The sentences will run concurrently.
Howard, now Amanda Culley, was pregnant, single and unemployed when two women she met on the Internet lured her from her home with promises that they would drive her to get baby clothes.
Culley got into the car with Gash and co-defendant Alisa D. Betts, of Atchison, Kan., but soon realized something was wrong, police have said.
The pair sprayed Culley with pepper spray and drove her to a motel room where Gash and Betts had set out scissors, a sheet of plastic and a multipurpose fishing tool, along with diapers, a blanket and a fake birth certificate.
"The motel room basically was set up for surgery to take place," assistant Jackson County prosecutor Traci Stansell said Tuesday at Gash's sentencing hearing.
Prosecutors say Betts got cold feet and called police. The officers who came to the motel thought they were checking on a distressed pregnant woman and became suspicious when they saw the duct tape around Culley's neck and in her hair.
Before the attack, Gash had registered at Babies "R" Us, held a baby shower and wore maternity clothes, prosecutors said. She also told relatives that she had given birth to a boy.
"I just want to say I'm sorry," Gash told Culley during the sentencing hearing. "I wish there was a way to make it up to you."
Culley, now 19, said she thought she was going to die when Gash stuffed a wash cloth in her mouth and tried to tie her mouth shut with duct tape. She gave birth to a son two days after the attack.
Culley said she was relieved by Gash's sentence.
Betts remains charged with kidnapping, assault and felonious assault. Her trial is scheduled to begin in October.
-
With information from: The Kansas City Star
Brainwashing Children - Divorce - Family Law

TV Show about Parental Alienation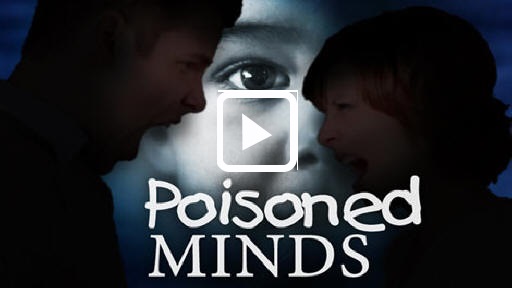 November 7, 2009
The world of divorce is scary for any child. But when a divorce becomes especially toxic, children can become the target of an unrelenting crusade by one parent to destroy the child's relationship with the other. Experts call it parental alienation.
Mothers Who Kill Their Own Children

Days after buying another woman Valentine's Day flowers, a Sydney father came home to find a trail of blood leading him to the bodies of his two young children lying next to their mother, a court has been told.
Australian Associated Press
Aug 24 2009
The woman had given the couple's three-year-old daughter and four-year-old son rat poison and an unidentified pink liquid before smothering them and killing them, court papers said.
She then tried to take her own life, the NSW Supreme Court was told.
Doctors agree the mother, from Canley Heights in Sydney's west, was suffering from "major depression" when she poisoned her children on February 19 last year.
She has pleaded not guilty to the two murders by reason of mental illness.
As her judge-alone trial began, the mother's lawyer told Justice Clifton Hoeben his client didn't think life was worth living after learning about her husband's affair.
American Psychological Association
Nearly one in 10 girls and one in 20 boys say they have been raped or experienced some other form of abusive violence on a date, according to a study released Sunday at the annual meeting of the American Psychological Association.

More and More teens are becoming depressed. The numbers of young people suffering from depression in the last 10 years has risen worryingly, an expert says.
BBC, UK, August 3, 2004
Government statistics suggest one in eight adolescents now has depression.
Unless doctors recognise the problem, Read More ..uld slip through the net, says Professor Tim Kendall of the National Collaborating Centre for Mental Health.
Guidelines on treating childhood depression will be published next year. Professor Kendall says a lot Read More ..eds to be done to treat the illness.

Woman convicted of killing 3 kids after custody battle
THE ASSOCIATED PRESS, USA, August 26, 2008
HELSINKI, Finland - A court in Finland has convicted a woman of murdering her three young children and has given her a life sentence.
The Espoo District Court says Thai-born Yu-Hsiu Fu was found guilty of strangling her 8-year-old twin daughters and 1-year-old son in her home.
She tried to kill herself afterward.
The verdict on Tuesday says the 41-year-old woman was found to be of sound mind at the time of the murders.
Court papers show the murders were preceded by a bitter custody battle with her Finnish husband who was living separately from her at the time of the murders.
A life sentence in Finland mean convicts usually serve at least 11 years in prison.