Virtual Library of Newspaper Articles

"Quebec woman who killed child out of jealousy gets near-maximum 14 years"
Canadian Press, Monday, March 18, 2002
QUEBEC (CP) -- A young woman who killed her baby stepdaughter by leaving the toddler to die of hypothermia under a cold shower will have to stay in jail until 2015 before she can seek parole.
Ginette Constant had previously been convicted of second-degree murder in the death of Francesca Amedee Daigle, 2, the daughter of her now estranged common-law husband.
She was jealous of the attention lavished on Francesca, feeling the girl's closeness with her father harmed the couple's relationship.
Superior Court Justice Gaston Desjardins turned down Constant's request on Monday for parole eligibility after the minimum 10 years, calling her crime "odious."
The 14-year sentence handed down by Desjardins includes one year for time already served. The Crown had sought a 15-year sentence before parole eligibility.
"This doesn't mean you will receive freedom then," Desjardins said in his sentencing verdict. "It means you will have the right to ask for it.
"It's a true shame that you committed this senseless act."
Defence lawyers said they would appeal the sentence, which came two weeks after a jury convicted Constant.
In 1999, Constant forced the baby to remain under cold running water, then shut off the washroom lights and closed the door.
The girl was left alone for 45 minutes, despite screaming and crying for help.
When the toddler was dead, Constant retrieved her body from the shower, dried the child's hair, placed clothes on her and -- telling friends the baby was seriously ill -- called for help.
A pathologist first determined the cause of death as bronchitis. The cause was later changed to mild hypothermia.
Constant, 25, was arrested last March after authorities re-examined the circumstances surrounding the toddler's death. She admitted on videotape she'd wanted to kill the girl.
After carrying an expressionless gaze throughout the trial, Constant showed no hint of emotion during the sentencing verdict.
The judge said he hoped Francesca's parents could forgive Constant someday.
However, the baby's birth mother promised she'll be ready to testify against Constant at her parole hearing.
"I'll be waiting for her in 14 years and I'll be there and I won't let her go free," Chimene Amedee, Francesca's birth mother, said with a quivering voice.
"I'll remember this in 14 years, I'll remember in 20 years, ad I'll remember in 25."
Amedee had tossed a box of tissue paper at Constant during the trial, telling the accused she should rot in jail.
Francesca's father said he was pleased with the verdict.
"I can live in peace and my little Francesca can also rest in peace," said Gaetan Daigle, now estranged from Constant.
"I'm happy with the 14 years (Constant) received -- it's better than 10 -- but I don't think she'll ever pay enough for the crime she committed."
Daigle said he also plans to testify against Constant at her parole hearing.
Copyright 2002, Canoe, a division of Netgraphe Inc. All rights reserved.

Mainichi Daily News, Sakai, Osaka, Japan, November 26, 2006
SAKAI, Osaka -- A woman accused of cutting off her newborn son's private parts in 2004 was ordered Monday to spend five years behind bars.
The Sakai branch of the Osaka District Court convicted Shizue Tamura, 27, a resident of Izumi, Osaka Prefecture, of inflicting bodily injury.
"The way she committed the crime was unprecedented, inhumane and cruel," Presiding Judge Masahiro Hosoi said as he handed down the ruling. Prosecutors had demanded an eight-year prison term. Read More ..

Toronto Sun
September 29, 2004
SINGLE MOM Clara DaSilva admitted yesterday she danced the night away while her 2-year-daughter was dying of dehydration in a sweltering apartment. Tiny toddler Adrianna Maria DaSilva was abandoned for at least 33 hours in a 35C room before her mom discovered her dead on Sept. 9, 2002.
Clara DaSilva, 24, pleaded guilty to manslaughter. Justice David Watt will sentence her shortly after Jan. 17 following a five-day trial with one contested fact -- the allegation that her purse, with keys and cash, was stolen at a club the day of her child's death. Read More ..

ST. STEPHEN, N.B. - A New Brunswick judge says a woman who burned and dismembered her newborn son is criminally responsible for her actions.
Becky Sue Morrow earlier pleaded guilty to offering an indignity to a dead body and disposing of a newborn with the intent of concealing a delivery.
Judge David Walker ruled Friday that the 27-year-old woman may have been suffering from a mental disorder when she delivered the baby but that that was not the case when the baby's body was burned and its remains hidden.
It is not known if the baby was alive at the time of birth.
At a hearing last month, the court heard contrasting reports from the two psychiatrists. One said Ms. Morrow was in a "disassociated" mental state when the crime occurred. The other said she clearly planned her actions and understood the consequences.

Woman convicted of killing 3 kids after custody battle
THE ASSOCIATED PRESS, USA, August 26, 2008
HELSINKI, Finland - A court in Finland has convicted a woman of murdering her three young children and has given her a life sentence.
The Espoo District Court says Thai-born Yu-Hsiu Fu was found guilty of strangling her 8-year-old twin daughters and 1-year-old son in her home.
She tried to kill herself afterward.
The verdict on Tuesday says the 41-year-old woman was found to be of sound mind at the time of the murders.
Court papers show the murders were preceded by a bitter custody battle with her Finnish husband who was living separately from her at the time of the murders.
A life sentence in Finland mean convicts usually serve at least 11 years in prison.
Mothers Who Kill Their Children

Canadian Press
Wednesday, May. 22, 2002
KINGSTON, Ont. (CP) -- An Ontario woman who was sentenced to 16 years in prison in one of Canada's stiffest penalties for child abuse will be released on full parole after serving less than half her term.
Lorelei Turner, 38, and her husband Steven were convicted of manslaughter in July 1995 for beating and starving their three-year-old son John to death in a case that horrified Canadians who followed the trial.
But on Wednesday, a panel of the National Parole Board in this eastern Ontario city ruled Turner will be released but placed on probation until July 2011.
Until then, she must remain within 25 kilometres of her residence, is not allowed unsupervised contact with anyone under 16, and must continue to receive counselling.
"The board would have looked at the risk and obviously found a low risk to reoffend," Carol Sparling of the National Parole Board said Wednesday.

Australian Associated Press
December 05, 2008
A WOMAN who killed her infant son by jumping with him from the eighth floor of a city apartment block has walked free after being convicted of manslaughter.
Yeeda Topham, 40, of Roleystone near Perth, had pleaded guilty in the West Australian Supreme Court to a charge of unlawfully killing 21-month-old James Topham on November 5 last year. Read More ..
Mother Charged with Killing Her Baby
Fire Officials Claim Fire Intentionally Set
NBC4-TV, Los Angeles, California, U.S.A.
LOS ANGELES, USA -- Murder charges are expected to be filed against a woman whose infant son's body was found in a washing machine after firefighters doused what they say was an intentionally set fire, authorities said Tuesday.
Latunga Starks, 32, was taken into custody last night, according to the Sheriff's Department Web site.
Los Angeles Police Department Lt. Dennis Shirey identified the mother and her nearly 3-month-old son, Michael Kelvin Thompson.

TORONTO SUN, May 23, 2003
It seemed a tragic coincidence - at first.
Craig and Kathleen Folbigg's first son died in his sleep at 19 days old. Their next child, Patrick, died two years later at nine months.
Still, it was after their fourth baby died before Australian police suspected something was terribly wrong.
In Sydney's New South Wales State Supreme Court this week, Kathleen Folbigg, 35, was found guilty of killing all four of her babies.
The jury's work would have been made much easier if they had been allowed to read Folbigg's entire secret diary. In it, she practically confesses to following in her dad's deadly footsteps.
"Obviously I am my father's daughter," the Australian woman wrote in her diary Oct. 14, 1996, having already killed three of her four children.
"But I think losing my temper and being frustrated and everything has passed. I now just let things happen and go with the flow. An attitude I should of had with all my children, if given the chance, I'll have it with the next one."
Folbigg was pregnant at the time with her fourth child. She would go on to kill her as well.
Investigation into the Death of Zachary Andrew Turner (18 July 2002 to 18 August 2003)
Zachary Turner, a 13 months old baby, died at the hands of his fugitive mother, Dr. Shirley Turner, who killed him and then committed suicide on August 18, 2003.
Turner was facing extradition to the United States to stand trial for the 2001 murder of Dr. Andrew Bagby, Zachary's father.
28-year-old Dr. Andrew Bagby was found shot to death in Keystone State Park, 55 kilometres northeast of Pittsburgh, PA, U.S.A.
Turner fled to Newfoundland, Canada where Zachary was born. She was out on bail against the wishes of U.S. authorities at the time of Zachary's death. Read More ..

Canadian Press, (various newspapers across Canada, including the Toronto Star) Aug. 16, 2006.
ISLE LA MOTTE, Vt. A Montreal mother recovering from alleged self-inflicted wounds will be charged in the coming days with murdering her 8-year-old son, whose body was found in Lake Champlain, a Vermont state attorney said today.
I am going to prepare a charge of first-degree murder, Grand Isle States Attorney David Miller said in a telephone interview. Read More ..
Mothers Who Kill Their Own Children

Days after buying another woman Valentine's Day flowers, a Sydney father came home to find a trail of blood leading him to the bodies of his two young children lying next to their mother, a court has been told.
Australian Associated Press
Aug 24 2009
The woman had given the couple's three-year-old daughter and four-year-old son rat poison and an unidentified pink liquid before smothering them and killing them, court papers said.
She then tried to take her own life, the NSW Supreme Court was told.
Doctors agree the mother, from Canley Heights in Sydney's west, was suffering from "major depression" when she poisoned her children on February 19 last year.
She has pleaded not guilty to the two murders by reason of mental illness.
As her judge-alone trial began, the mother's lawyer told Justice Clifton Hoeben his client didn't think life was worth living after learning about her husband's affair.

Wicked mum murdered son, 8, with electrical cables after he caught her in sex romps with his granddad
The Mirror, UK, October 19 2016
Vicious Veronica Panarello throttled her son Loris to death and abandoned his body in a remote gully after he found out about the fling.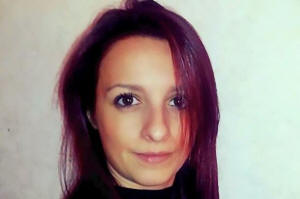 The "manipulative" mum, wept as she was jailed for 30 years at a court in Italy on Monday
A wicked mum who brutally murdered her eight-year-old son after he allegedly discovered she was having an affair with his grandfather has been jailed.
Vicious Veronica Panarello throttled her son Loris Stival with electrical cables and abandoned his body in a remote gully after he found out about the fling.
The "manipulative" mum wept as she was jailed for 30 years at a court in Italy on Monday.
Panarello, 28, had tried to pretend her son had been abducted to cover up the horrendous killing in November 2014.
Panarello throttled her eight-year-old son Loris to death with electrical cables. Read More ..