Virtual Library of Newspaper Articles

Adulterous woman ordered to pay husband £177,000 in 'moral damages'
The Daily Mail, UK, By Graham Smith, February 18th, 2009
CanadianCRC editor: This works out to about $316,000 CDN in damages.
An adulterous Spanish woman who conceived three children with her lover has been ordered to pay £177,000 in 'moral damages' to her husband.
The cuckolded man had believed that the three children were his until a DNA test eventually proved they were fathered by another man.
The husband, who along with the other man cannot be named for legal reasons to protect the children's identities, suspected his second wife may have been unfaithful in 2001.
He then discovered that she had been seeing another man for six of their 14 years of marriage.
A DNA test then showed that three of the couple's four children were fathered by his wife's lover so the husband took his wife to court for compensation.
A court in Valencia ordered her to pay €100,000 (£88,500) for the emotional suffering her behaviour had caused him.
She appealed the decision but the Supreme Court this week doubled the fine to €200,000 (£177,000).
It was ruled that the original fine handed to the woman had been 'insufficient and unjust'.
Judges said that the compensation should be 'higher than if the children had been killed in an accident'.
The wife 'acted negligently in the conception of her children' and hiding the truth 'only added to the pain caused to the husband'.
She told the appeal hearing that her husband had been uninterested in his family and had been unfaithful himself but her claims were dismissed as not credible.
The husband has now launched an appeal for additional compensation to pay for the 'physical and psychological damage' inflicted on him by his wife and her lover.
He also wants her to reimburse him for the cost of the DNA tests.

Sydney Morning Herald, Australia
January 15, 2009
BEAUTIFUL women who have affairs can now blame it on their sex hormones.
Women with higher levels of oestradiol, a form of oestrogen, not only look and feel Read More ..tractive, they are also more likely to cheat on their partners, a new study has found.
One-night-stands are not what interest these flirtatious females, who tend to have bigger breasts, relatively small waists and symmetrical faces as a result of their high levels of oestradiol.
Rather, they adopt a strategy of serial monogamy, say the researchers, led by Kristina Durante of the University of Texas. Read More ..
Infidelity Causes Paternity Fraud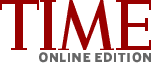 Devotion and betrayal, marriage and divorce: how evolution shaped human love.
Married Women Cheating /
Paternity Fraud
Newsweek
Cover Story
July 12, 2004 edition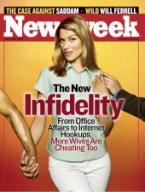 More married women are cheating on their spouses than ever before and the infidelity gender gap is almost certainly closing. Read More ..