Paternity Fraud

Parent Trap? Litigation Explodes Over Paternity Fraud
The National Law Journal, U.S.A., Tresa Baldas, April 10, 2006
Paternity fraud is rampant in the United States, triggering legislation and legal challenges in more than a dozen states, according to family law attorneys and fathers' rights activists.
At issue: Men claim women are getting away with trickery -- DNA evidence may show a man is not the father, but the courts are still forcing him to pay child support anyway.
"This is the new underdog," said Michigan family law attorney Michele Kelly, who represents mostly men tangled in paternity disputes. "I was a staunch feminist. I marched with Gloria Steinem. But the new victims in America are working men. All they are is a mule train."
Most recently, Kelly secured a victory for a Michigan man who had paid an estimated $80,000 in child support over 15 years to his ex-wife, despite DNA evidence that proved he wasn't the father of their first son. On March 23, after a bitter court battle, the case settled with the ex-wife agreeing to have all child support canceled. Richardson v. Luria, No. 91-7019-DM (Bay Co., Mich., Cir. Ct.).
The woman's lawyer, Robert Dunn, a solo practitioner based in Bay City, Mich., was unavailable for comment.
Meanwhile, Kelly, of Kelly & Kelly in Northville, Mich., said this case is just the tip of the iceberg.
"One case is just more outrageous than the next," she said.
According to a recent study in New Hampshire, as many as 30 percent of those paying child support are not the biological fathers of the children being supported. California is also expected to release results from a similar study later this year.
"Paternity fraud is a growing concern for men and children everywhere," the New Hampshire report concluded. "It can spawn considerable grief for the men who may or may not be emotionally attached to a child they later discover was fathered by another; and possibly unsettling for children who may discover the false nature of their paternity."
Attorneys and fathers' rights activists claim that a big problem facing men today is that a large majority of states -- 38 in total -- still have laws on the books that require a man to pay child support, even with DNA evidence showing that he is not the father.
Most states rely on a 500-year-old English common law doctrine, which holds that a married man is always legally presumed to be the father of a child born of the marriage.
STATES RESPOND
Meanwhile, many states are responding to the alleged widespread problem of paternity fraud with new laws.
Florida is about to pass a new law that would end child support if a man proves he's not the father.
In Colorado, a new state law took effect this year that permits men, for the first time, to challenge the paternity of alleged offspring -- at least during the proceedings of a divorce, separation or child-support action.
And Michigan is considering a bill that would require the courts to withdraw child support if a man proves he is not the father.
A dozen other states have also made similar changes to paternity laws, most of them in the last five years, that allow for men to disestablish paternity. These states include Ohio, Georgia, Maryland and Alabama.
FITTING A '1950s LIFESTYLE'
"Clearly today, more than ever before, paternity is raised more frequently," said family law expert John P. Paone Jr. of Paone & Zaleski in Woodbridge, N.J., who believes old paternity laws don't work in today's world.
"The reality is that now there are women, as well as men, who are engaging in extramarital relations. Welcome to Desperate Housewives. Here we are," he said.
Paone, former chairman of the Family Law Section for the New Jersey State Bar Association, believes that new legislation is needed to reflect the change in societal more.
"This presumption that a child born during the marriage is the biological child of the mother and father may no longer be appropriate," Paone said. "These things all worked very well in a 1950s lifestyle, but today that may be the exception to the rule," Paone said.
But Paula Roberts, an attorney with the Center for Law and Social Policy in Washington, doesn't view paternity fraud as a growing problem.
Instead, she argues that actual fraud occurs very rarely, and that most men who challenge paternity do so only after a relationship sours.
Roberts also cautions states against passing overly broad laws that allow men to disestablish paternity.
"What worries me about these laws is they behave as if all the fact patterns are the same, and that it's always some poor defrauded guy as opposed to what you see when you read the case law," Roberts said. "If you read the case law, what you discover is that there is a small number of cases in which the guy has actually been defrauded."
Roberts said that in recent years, she has helped draft model laws, adopted in several states, that allow men and women to get genetic testing within the first two years of a child's life. If the test shows the father is not the biological parent, then he has the right to disestablish paternity.
Such laws have been adopted in Delaware, North Dakota, Texas, Utah, Washington and Wyoming, and Roberts believes that the two-year age limit is better than the "anyone can sue anytime approach," which can hurt children.
STATES ARE BEHIND
Linda S. Ferrer, a family law practitioner in California who has handled dozens of paternity fraud lawsuits in recent years, agreed.
"The states are just behind the times," said Ferrer, who called paternity fraud "a tremendous problem.
"It really seems that there are so many deadbeat dads out there and they should be going after the real father instead of hanging the hat on any guy that the mom points the finger to," Ferrer said.
Ferrer, a solo in Santa Ana, Calif., won a landmark 2004 court ruling in which she helped a construction worker get a child support order thrown out after proving he was not the father. A lower court had refused the man's request, saying too much time had elapsed, but he won on appeal.
"[W]hen a mistake occurs in a child support action, the county must correct it, not exploit it," California's 2d District Court of Appeal said in its ruling. County of Los Angeles v. Navarro, 120 Cal. App. 4th 246.
Since the Navarro ruling, Ferrer has helped set aside 20 default paternity judgments against men who proved they were not the biological fathers.
Statewide, she said, roughly 700 similar default judgments have been set aside since the ruling.
But some legal experts argue that the paternity-fraud movement is creating a backlash.
Michigan State University Law Professor Melanie Jacobs cautions states about passing new paternity-fraud laws, arguing children could get hurt in the long run.
"I think the problem with those laws is that, No. 1, they need to consider a child's best interest. I'm not trying to minimize the trauma to the nonbiological father, his feeling of betrayal," Jacobs said.
"But I can only imagine how traumatic it is for the child who learns that someone is not their father, and suddenly that father goes to court and says not only do I not want to pay for this child's [upbringing], I want to legally be declared the nonfather," Jacobs added.
STRICT LIMITATION NEEDED?
Jacobs strongly urges states that are considering laws that would permit paternity disestablishment to adopt a very strict statute of limitations to prevent harm to a child who has become emotionally attached to a parent.
Attorney Jennifer Brandt, a partner in the family law department at Cozen O'Connor in Philadelphia, agrees.
"In a course of fairness, men should not be held accountable for payments of child support, but you don't want to leave children fatherless, either," said Brandt, who believes women have long had the upper hand in paternity disputes.
"But I think they're losing ground," said Brandt, adding that a growing number of biological fathers are also waging their own war, fighting for a greater role in their children's lives.
"It's all over the place," Brandt said of the so-called men's movement.
A NEW WRINKLE
Another new wrinkle in paternity disputes is men seeking reimbursement for child support payments.
That's at the heart of a recent case in New Jersey, where a man recently won the right to sue the biological father for nearly $110,000, the cost of raising the child. RAC v. PJS, 380 N.J. Super. 94 (N.J. App. Div. Aug. 31, 2005).
The case involved a man who found out 30 years after his youngest child's birth that he was not the father.
An appeals court ruled in September that the man could sue for reimbursement because he had been duped. But Scott Bocker, attorney for the biological father, said the mother should be held accountable because she duped the biological father, too.
"His position has been it should be the mother, who lied to everybody, who pays," said Bocker of the Law Offices of Herman Osofsky in Clifton, N.J.
He added that what is unusual about the case is that the plaintiff filed suit using the state's Parentage Act, which historically was designed to let children and mothers go after deadbeat dads for nonpayment.
The case has been appealed to the New Jersey Supreme Court.
"This is the first time the law has been used in this way by a third party," Bocker said.
Copyright 2006 ALM Properties, Inc. All rights reserved.
Paternity Fraud
UK National Survey

Scotland's National Newspaper
5,000 women polled
Half the women said that if they became pregnant by another man but wanted to stay with their partner, they would lie about the baby's real father.
Forty-two per cent would lie about contraception in order to get pregnant, no matter the wishes of their partner.
Infidelity Causes Paternity Fraud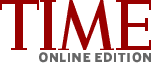 Devotion and betrayal, marriage and divorce: how evolution shaped human love.
Lesbian Pedophilia and the rape of girls
Don't attend performances.