Virtual Library of Newspaper Articles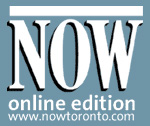 TORIES TURN TRICK
CONTROVERSIAL BILL WILL DETAIN TEEN HOOKERS WITHOUT CHARGES
NOW, a Toronto, Ontario, weekly newspaper, BY LEAH RUMACK, December 13, 2001
Tough love for troubled teens, Tory-style. That's what young prostitutes in Ontario narrowly escaped this week when a legislative loophole held up passage of Bill 86. But the scary Big Brother legislation will likely hit the street as early as next spring. First tabled last summer, Bill 86, the "Rescuing Children From Sexual Exploitation Act," gives authorities the power to seize, without a warrant, anyone under 18 who they suspect is involved in sex work. Even if no charges are laid, youths can be held for up to 30 days in a "safe facility" where they can be forced to undergo medical treatment, among other things. They don't like it? Too bad.
The bill was in committee and headed for a third reading when NDP justice critic Peter Kormos scuttled it on a point of order Tuesday (December 11).
"I am adamantly opposed to this bill," says Kormos, who originally was "cautiously supportive."
"It's a feeble attempt to criminalize activity that isn't illegal, and is just a politically cute, fast way to deal with a social problem -- just lock them up!"
But the draconian approach to helping teen sex workers isn't uniformly dismissed by those on the social service front lines. Some point out that there are youngsters who actually respond to the attention this kind of strategy generates. And they worry that it may be the only way to justify Read More ..sh for much-needed services.
Similar legislation has already been passed in BC and Alberta. BC's Secure Care Act was passed in July 2000 but hasn't come into force yet; Alberta's Protection Of Children Involved In Prostitution Initiative (PCHIP) has been in effect since 1999.
Those on the streets point to the authoritarian nature of this sanctioned kidnapping. "We think it's manipulative to call 16-to-18-year-olds children," says Mirha-Soleil Ross, a Toronto trans and sex-worker activist. "When people think of children, they think of a seven-year-old in a basement forced to turn tricks, and that isn't a reality we know. There's this insulting assumption that because 16- and 17-year-olds are young, they're inherently unable to make their own decisions."
But there is a realization among some service workers that not all young people respond the same way.
"It's a fine line between assisting and taking away someone's rights," says Susan Miner, director of Toronto's Street Outreach Services, "and youth are divided. Many express revulsion at the idea that they could arbitrarily be put in a locked setting. But some say that in retrospect they wish someone had put them in a situation where they didn't have the choice to work."
Still, many believe the compulsory nature of the program will certainly overshadow any positive features. Karen Busby, a law professor at the University of Manitoba, says such legislation is riddled with possible Charter challenges in the areas of the rights to liberty, freedom from unreasonable search and seizure, and arbitrary detention. "My big concern," says Busby, "is that youth will stop accessing voluntary services for fear of being apprehended, and that will mean Read More ..olation and abuse."
All the critics say that the various baby hooker bills do little to address root problems like poverty, First Nations cultural devastation, drug addiction and cuts to social services.
"It seems to me that when politicians think about PCHIP, it's like, "Hey, if my kid were involved in prostitution, what would I want to be able to do?'" says Busby. "But that's not the majority of kids. A lot of them have been sexually abused. It's a middle-class solution to an underclass problem."
As of the end of October, Alberta's PCHIP had racked up 545 apprehensions, taking a total of 302 kids off the street. Some were picked up several times, like one girl who was in and out of custody 17 times. During incarceration, youth are given access to counselling and support services. A preliminary Edmonton study showed that about 50 per cent of the youth confined under the program eventually quit the trade.
"The goal of these initiatives is to provide young people with a time period to get the help they need and make decisions for themselves away from people exploiting them," says David Young, Ontario's attorney general. "I have difficulty accepting that 17-year-olds want to be on the street."
And Kevin Hood, the long-time youth worker who runs PCHIP, says it may be a last resort, but confinement is an important tool. "That girl who went through the program 17 times was my client," he explains. "She would purposely go to the same corner where she always got picked up.
"She went the night before her 16th birthday knowing she would be picked up and taken somewhere where people cared about her and would bake her a birthday cake. It's sad that sometimes we need to intervene in ways that seem to be taking away their rights. But I also know the dangers that we see young people in."
Civil libertarians around the country aren't buying it so far. Says Annabele Webb of BC's Justice for Girls, "The rhetoric is that you have to lock them up for their own good, but just think of all the nasty things that have been done for people's "own good.'"