Virtual Library of Newspaper Articles

Supreme Court OKs spanking
No rulers or belts allowed and justices set age limitations
Times Colonist, CanWest News Service, Janice Tibbetts,Saturday, January 31, 2004
OTTAWA -- Canadian parents must spare the belt, the ruler and other objects when disciplining children, and any physical punishment of babies and teens is off-limits, the Supreme Court of Canada ruled Friday as it imposed new legal boundaries on a 112-year-old federal law.
By a 6-3 margin, the court upheld the Criminal Code defence -- known widely as the "spanking law" -- that allows parents and teachers to use "reasonable" force "by way of correction."
But the majority of the justices, acknowledging that judges across the country have been all over the map in interpreting the law, devoted much of their judgment to defining what is reasonable.
The general rule is that parents and teachers should escape criminal sanctions by using "only minor corrective force of a transitory and trifling nature," concluded Chief Justice Beverley McLachlin.
Corporal punishment of children under two and teenagers is banned, the court said. Parents cannot use any objects while disciplining their kids. Punishment must be administered with an open hand; blows or slaps to the head are prohibited.
The force cannot cause harm, be degrading or cruel, or administered out of anger. And the gravity of a child's precipitating behaviour is irrelevant.
The court issued more restrictive guidelines for teachers, only allowing them to use force to restrain a student -- such as breaking up a fight. They can never use corporal punishment.
The court rejected an appeal from the Canadian Foundation for Children, Youth, and the Law to completely abolish Section 43 of the Criminal Code on the grounds that it violates the constitutional rights of children.
"While children need a safe environment, they also depend on parents and teachers for guidance and discipline," McLachlin wrote.
"The force permitted is limited and must be set against the reality of a child's mother or father being charged and pulled into the criminal justice system ... or a teacher to be detained pending bail."
But the result may well leave the public confused about what the situation is regarding spanking or hitting children, said University of Victoria philosophy professor Susan Turner.
"It would have been much clearer if the court had simply said this law is unconstitutional," said Turner, who has conducted extensive research on the negative impact such punishment has on children.
Researchers have estimated that more than 50 per cent of Canadian parents have used some form of physical discipline on their children, according to a legal brief filed in the case.
It's rare for a case to reach the Supreme Court of Canada without a litigant with a personal interest at stake, but the matter was deemed so important the lower courts allowed the group to launch the challenge.
McLachlin warned that repealing the section entirely would intrude too deeply into the autonomy of Canadian families.
"The reality is that without Section 43, Canada's broad assault law would criminalize force falling far short of what we think is corporal punishment, like placing an unwilling child in a chair for a five-minute timeout."
First included in the Criminal Code in 1892, the section originally allowed the use of corrective force against wives, employees and prisoners, as well as children.
The court adopted expert evidence concluding there is no benefit and it is even harmful to use physical force on children under two and teenagers.
"Corporal punishment of children under two is harmful to them and has no corrective value given the cognitive limitations," McLachlin wrote.
"Corporal punishment of teenagers is harmful because it can induce aggressive or anti-social behaviour."
The court also determined that "corporal punishment using objects, such as rulers or belts, is physically and emotionally harmful."
Teachers, who have the same protection from charges of assault as parents under the Criminal Code, should be more restricted, court said.
"Contemporary social consensus is that, while teachers may sometimes use corrective force to remove children from classrooms or secure compliance with instructions, the use of corporal punishment by teachers is not acceptable."
Dissenting justices Louise Arbour and Marie Deschamps would have struck down the federal law as a violation of the constitutional rights of children. FurtherRead More ..wrote Arbour, the section is so vaguely crafted that "Canadian courts have been unable to articulate a legal framework" for the section, despite past attempts.
Arbour listed several unacceptable assaults in which adults have been acquitted by invoking the section, including the case of an eight-year-old boy who was kicked and beaten by his father for spilling sunflower seeds on the floor and a 15-year-old boy who was knocked down by his father's punch.
Justice Ian Binnie, in a separate dissent, agreed with the majority that the law should be upheld for parents, but teachers should not be given the same leeway.
-- With files from Kim Westad
Copyright 2004 Times Colonist (Victoria)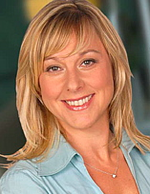 Alyson Schafer is a psychotherapist and one of Canada's leading parenting experts. She's the author of the best-selling "Breaking the Good Mom Myth" (Wiley, 2006) and host of TV's The Parenting Show a live call-in show in Toronto, Ontario.
The media relies on Alyson's comments and opinions. you can find her interviewed and quoted extensively in such publications as Cosmopolitan, Readers' Digest, Canadian Living, Today's Parents, and Canadian Families.
You can read Alyson's thoughts. Read More ..

Committee to Repeal Section 43 of the Criminal Code of Canada Which Allows Hitting Children to "Correct" Them
The Repeal 43 Committee is a national, voluntary committee of lawyers, paediatricians, social workers and educators formed in 1994 to advocate repeal of section 43 of the Criminal Code of Canada.
It is an offence under our Criminal Code to use force against anyone without their consent. This right to personal security is the most fundamental of all human rights. It is a protection against assault that all adults take for granted.
Children do not have the full benefit of this protection because section 43 of the Criminal Code justifies hitting children for disciplinary or "correction" reasons. This violates a child's right to the equal protection and benefit of the law guaranteed by our Canadian Charter of Rights and Freedoms.
It contravenes the United Nations Convention on the Rights of the Child. It violates a child's dignity and shows a lack of respect. It can lead to serious physical and emotional harm.
Over 400 organizations from across Canada that deal with children are against corporal punishment www.Repeal43.org
Corporal Punishment Damaging to Children

Spanking May Lead to Aggression Later in Life
ABC TV, USA
07 February, 2012
Physical punishment of children, such as spanking, is increasingly linked with long-term adverse consequences, researchers wrote.
An analysis of research conducted since the 1990 adoption of the UN's Convention on the Rights of the Child suggests that no studies have found positive consequences of physical punishment, according to Joan Durrant of the University of Manitoba in Winnipeg, and Ron Ensom of the Children's Hospital of Eastern Ontario in Ottawa.
While some studies have found little effect either way, most research has uncovered a range of negative outcomes, including increased aggression and later delinquency, Durrant and Ensom wrote online in CMAJ.
The clinical implication, they suggested, is that doctors who are familiar with the research can help parents find more constructive ways of providing discipline.
"In doing so, physicians strengthen child well-being and parent-child relationships at the population level," they wrote.
They noted that as recently as 1992, physical punishment of children was widely accepted, thought of as distinct from abuse, and considered "appropriate" as a way of eliciting desired behavior.
But research under way at that time was beginning to draw links between physical punishment and aggression in childhood, later delinquency, and spousal assault. Read More ..