Virtual Library of Newspaper Articles

1 billion children in poverty
Despite promises, half of world's youngsters at risk
Action has fallen far short of lofty commitments
Toronto Star, Peter Gorrie, feature writer, Dec. 9, 2004
An emaciated 20-year-old woman panics when her niece, 12, leaves their squalid home in Mozambique for a couple of hours to buy food with money supplied by an aid worker. Unable to move, covered by a grubby blanket, she is afraid to be left alone.
The woman is dying from AIDS, and several other ailments, including tuberculosis. She hasn't eaten for two days, and can't take her TB medication because on an empty stomach its side effects are too painful.
She dropped out of school at 15 to look after her parents, themselves sick and dying. She soon got married. She had no children, but was caring for those of three sisters who also died of AIDS. When she became sick at 17, her husband took off.
Her young niece, in turn, now devotes herself to caring for her. Without some intervention, her abject poverty and lack of education guarantee the tragic cycle will continue.
This is the state, and fate, of childhood in much of the world, according to a United Nations report released today.
It is the human face that stares out from among pages of bleak statistics and warnings about how badly, despite many promises to do better, the world is failing a billion kids.
Of the world's 2.2 billion children, 1 billion live in poverty, states the annual report of the United Nations International Children's Emergency Fund, UNICEF. About 640 million live without adequate shelter, 400 million lack access to safe water, 270 million can't get health services and 121 million — mostly girls — of primary school age don't attend classes.
Thousands of children are also being abducted and forced to become soldiers, sex workers or labourers, the report says.
Children have a right to shelter, food, water, information, support and freedom from abuse and coercion — all the things they require to grow and develop to their full potential, the report states. But: "the view of childhood that unites countries and peoples is at odds with the one that most children around the world actually experience."
Some progress has been made. For example, the global death rate for children has dropped by 18 per cent since 1990, UNICEF says. A vaccination campaign in Africa is "on the cusp of eradicating polio," says David Agnew, president of Toronto-based UNICEF Canada.
Still, the situation is bad enough that yesterday the prestigious British medical journal, Lancet, accused UNICEF of losing its way.
In an article on the journal's website, editor Richard Horton said the U.N. agency is advocating for the rights of children rather than implementing strategies to prevent their deaths.
"A preoccupation with rights ignores the fact that children will have no opportunity for development at all unless they survive," he says.
UNICEF rejected the charge, citing the improvement in child deaths.
Even so, its new report paints a picture of difficult problems and an apparent unwillingness among the global community to devote enough resources to solve them.
In 2000, most of the world's nations agreed to meet a series of Millennium Development Goals that would substantially reduce these problems by 2015, the report notes. Eleven years earlier, many of the same countries signed the Convention on the Rights of the Child.
On both, action has fallen far short of lofty commitments.
--------------------------------------------------------------------------------
`The numbers are there for all to see. It's pretty mind-boggling.'
David Agnew, UNICEF Canada
---------------------------------------------------------------------------------
"Progress is behind schedule on almost all of the (development goals)," the report states.
"Not one of ... these idealistic objectives of the international community — will be attained if childhood continues under the current level of attack."
For example, while UNICEF offers up the child mortality record in its defence, the figure is far below the two-thirds reduction called for in the development goals. That one is, in fact, "seriously off track ... commonly regarded as the furthest from being achieved," the report states.
"The numbers are there for all to see. It's pretty mind-boggling," Agnew says. The situation is not only a humanitarian crisis, but also poses a threat to global peace and security.
Even most of the industrialized countries have failed to reduce child poverty. Canada is among only four of the 15 members of the Organization for Economic Cooperation and Development — the rich nation's club — that, since the late 1980s, has reduced the percentage of children in low-income households.
That, however, is a dubious achievement. Canada didn't come close to fulfilling a parliamentary commitment to end child poverty by 2000. And it ranks 10th among OECD members, with 14.9 per cent of its children living in poverty.
As bad as they might be, though, conditions in this country are hard to equate with those in developing countries, especially sub-Saharan Africa, where poverty, AIDS and conflict combine to take a devastating toll.
There, 64 per cent of those under 18 lack adequate shelter. more than half don't have safe water, 36 per cent are without proper sanitation and 18 per cent are malnourished — all of which contribute to disease and early death. Nearly 30 per cent don't go to school.
The figures for South Asia are almost as bad, and they're also high in North Africa, the Middle East and Central Asia.
Thousands of kids are dying of AIDS, and around the world the disease has created 15 million orphans — equal to half Canada's population. That number is forecast to reach 20 million by 2010.
Making matters worse, the report says, in countries like China and India that are enjoying economic progress, a handful are getting rich while, "large segments of the population ... have received only modest benefits."
It would cost $40 billion to $70 billion a year to meet the millennium goals — a small fraction of the $960 billion annual global military spending, Agnew says.
That amount, however, appears to be beyond any budgets.
Canada, like the other OECD members, has promised to increase foreign aid to 0.7 per cent of its gross domestic product — the value of all goods and services produced. But it's now at less than 0.3 per cent, and even if it keeps a pledge to increase spending by 8 per cent a year until 2010 it won't get anywhere close to the OECD target.
The federal government is involved in a review of its international policy, Agnew notes.
"I hope there's a consistent, coherent approach that puts children right at the heart of the agenda."
There's no simple solution, he says. "When you look at the causes of poverty, there's not a silver bullet here."
With files from Star wire services
Documentary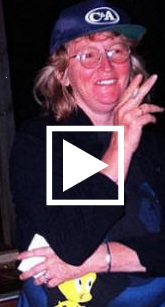 TOO HORRIFIC FOR NEWSPAPERS TO PUBLISH OR GENDER BIAS?
'We had to make a decision whether the story was palatable for people to read with their breakfast in the morning. A decision was made this couldn't be reported. It was too horrific,' said Peter Lalor, journalist with The Australian.
The real Hannibal Lecter was a woman. Psychopathic husband killer Katherine Knight of Australia butchered her husband , skinned him and cooked him up for the children. This has to be the worst case of domestic violence we have ever seen.
Knight methodically skinned Price's corpse, taking off the entire skin, including his face, ears, scalp and neck, like a ghoulish suit. The macabre suit of skin was then hung up on a hook in the entrance of the house, where it remained until it was removed by the horrified police officers. Read More ..
Domestic Violence-
First woman in Australia sentenced to life in prison for killing husband

Australian Associated Press
September 11, 2006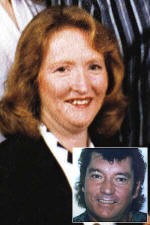 A woman jailed for life for stabbing her de facto husband 37 times, skinning him and cooking his body parts as a meal for his children has lost an appeal against the severity of her sentence.
The NSW Court of Criminal Appeal today dismissed an appeal by former abattoir worker Katherine Knight against her life sentence for the February 2000 murder of her partner John Price.
The NSW Supreme Court in 2001 sentenced Knight to life in jail after she pleaded guilty to murdering Mr Price at the home they shared at Aberdeen in the NSW Hunter Valley. Read More ..
Lesbian Pedophilia and the rape of girls
Don't attend performances.