Virtual Library of Newspaper Articles

Adoption disclosure law backed
`We're moving forward': McGuinty
Bill not expected until next year
The Toronto Star, Richard Brennan, Queen's Park BUREAU, Nov. 23, 2004
Premier Dalton McGuinty yesterday vowed to bring in an adoption disclosure law that would make it easier for birth parents to find the children they gave up for adoption.
"We're going to move forward with this," McGuinty told the Legislature yesterday.
His response was prompted by questions from NDP MPP Marilyn Churley (Toronto-Danforth), who has tried unsuccessfully for years to get a private member's bill passed that would open up the process for parents and children.
In 1996, Churley was reunited with the son she gave up for adoption 36 years ago. "It was as result of my own experiences and frustration that I decided that the system had to be changed," she told the Toronto Star.
Her many private member's bills, including one before the Legislature now, would aid parents in their quest to find their children. It would give adoptees, once they turn 18, the right to their original birth certificates and unedited adoption files that would disclose the identities of their biological parents.
"I've asked our minister of community and social services to look ... at the experience in other jurisdictions, to see what lessons we might draw from that experience, to see if there's any way that we might improve the bill that was introduced," McGuinty told the Legislature.
"It is no secret that I have been supportive of the direction the member opposite has taken in the past, and we're going to find the best ways to give expression to that support."
A spokesperson for Social Services Minister Sandra Pupatello said not to expect an adoption disclosure bill until next year.
While she was pleased to hear the Premier's commitment, Churley said, "it is just time to get on with it
"Under this system, adoptees cannot get their family medical history until they show symptoms when it's usually too late."

Received support across party lines
Critics want veto clause for privacy
Canadian Press, by Gillian Livingston, Nov. 2, 2005
Supporters sobbed, cheered and embraced one another yesterday as the Ontario government finally passed controversial legislation to unseal the province's adoption records after what proponents of the bill consider 80 years of secrecy and shame.
New Democrat member Marilyn Churley, a birth mother and long-time champion of changes to Ontario's adoption laws, bowed her head and wiped away a tear as the votes were counted, aware that her 10-year battle for change was at an end. Read More ..
---
The Ideal Maternity Home is infamous for the Butterbox Babies.
The Ideal Maternity Home operated in East Chester, Nova Scotia, Canada from the late 1920s through at least the late 1940s. William and Lila Young operated it. William was a chiropractor and Lila was a midwife, although she advertised herself as an obstetrician.
While they were tried for various crimes involving the home, including manslaughter, the entire truth of the horrors perpetrated there was not widely known until much later.
Documentary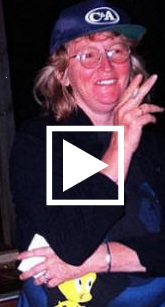 TOO HORRIFIC FOR NEWSPAPERS TO PUBLISH OR GENDER BIAS?
'We had to make a decision whether the story was palatable for people to read with their breakfast in the morning. A decision was made this couldn't be reported. It was too horrific,' said Peter Lalor, journalist with The Australian.
The real Hannibal Lecter was a woman. Psychopathic husband killer Katherine Knight of Australia butchered her husband , skinned him and cooked him up for the children. This has to be the worst case of domestic violence we have ever seen.
Knight methodically skinned Price's corpse, taking off the entire skin, including his face, ears, scalp and neck, like a ghoulish suit. The macabre suit of skin was then hung up on a hook in the entrance of the house, where it remained until it was removed by the horrified police officers. Read More ..