Virtual Library of Newspaper Articles

Ex-pal: Karla psychopath
Wants her jailed for life
Toronto Sun, By ALAN CAIRNS AND BRODIE FENLON, Sun Media, Wed, June 1, 2005
TORONTO -- The woman who initially supported Karla Homolka as a "battered woman" now believes Homolka is dangerous and should be kept in prison for life.
"I think she should still be in there serving the same time as Paul," said Wendy Lutczyn, who worked with Homolka at the Martindale Animal Clinic in St. Catharines.
Homolka will be released from prison in Joliette, Que., in five weeks, after serving her full 12-year sentence for manslaughter in the deaths of schoolgirls Leslie Mahaffy and Kristen French. She will appear tomorrow in a Quebec courtroom, where the Ontario government will seek to impose strict controls on Homolka when she is released.
SHOCKED
Lutczyn said she can't accept Homolka's inability to see herself as an aggressor in her involvement in Bernardo's activities.
Lutczyn now believes Homolka's actions were those of a psychopath, not of an abused, controlled woman.
Lutczyn was shocked Feb. 14, 1993 -- three days before Bernardo's arrest -- when Niagara detectives came to see her.
"I thought there was no way a woman who loved animals and seemed to love young children would ever harm another human being," Lutczyn said.
Homolka promised she would explain herself to Lutczyn. The pair exchanged a series of letters while Homolka was in prison and waiting to testify at Bernardo's trial. Lutczyn shared all the letters with Niagara police. After Homolka finished testifying against Bernardo in mid-July 1995, she wrote Lutczyn another three letters. At no time, however, did Homolka try to explain to Lutczyn why she did what she did.
Instead, Homolka referred Lutczyn to two books on beaten women. Lutczyn read those books as well as a book on psychopaths, Without Conscience, by Dr. Robert Hare. Lutczyn said when she weighed Hare's assessment of psychopaths with Homolka, "they were perfectly Karla. He described (the psychopath) as someone in sheep's clothing who turns into a wolf."
Lesbian Pedophilia and the rape of girls
Don't attend performances.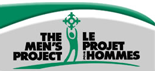 The Men's Project
"Men of Courage"

1st Ontario Provincial Conference on Male Sexual Victimizations.
It was held March 17-18, 2008
Sheraton Centre Hotel
Toronto, Ontario, Canada
The Men's Project, an Ottawa / Cornwall registered charitable service provider with the assistance of a grant from the Ministry of the Attorney General, hosted this conference.
About The Men's Project
From what was initially a volunteer run initiative, The Men's Project has grown to become one of Canada's leading counselling and educational agencies for men and their families, and in particular for all male survivors of sexual abuse committed by males and females.
The Men's Project has witnessed incredible expansion of their funded services, their fee-for-service programs, and their training and consultation services.
Their mandate is "helping men and their families build better lives". Read More ..