Virtual Library of Newspaper Articles

Men of Courage bare sex abuse
Conference delves into victimization of men
Toronto Sun, by Tamara Cherry, Tuesday, March 18, 2008
It started as "hazing" at a military college in Ottawa.
The three men who sexually assaulted a teenaged Mike Church in 1957 said they were just giving him what he wanted. He was aroused, after all.
But for each of the three or four times a week Church was assaulted over the next nine months, he knew it was wrong.
And when he finally got the guts to tell a counsellor six months later, he was told, "Get over it," Church, 67, recalled yesterday at the first provincial conference on male sexual victimization. "You're not the first kid it happened to and you won't be the last."
That counsellor was right on one count -- it's estimated that one in five men have been sexually abused as a child.
Church buried his abuse beneath his skin, where it could boil up at any time. Like when he became a prostitute and heroin addict in his early 20s. And throughout his years as an alcoholic banker.
Church systematically set out to destroy his marriage, he says, thanking God his wife loved him enough to stay.
'PROBLEMS WITH SEX'
"To be honest, I've had problems with sex all my life," he says. "To me, sex involves winners and losers. Every time I've gone to bed with my wife, those three men have been with me in bed."
Not until he was 62 did Church tell his wife and daughter of the abuse. Now he's an advocate for abuse survivors.
Bill Staubi, 53, didn't tell anyone about his abuse until his 40s, even though he was about 8 when his friend's dad sexually abused him.
Staubi is the president of Ottawa-based The Men's Project, which organized the two-day Men of Courage conference that concludes at The Sheraton Centre today.
As a senior executive with Correctional Service of Canada, Staubi sees the histories of abuse behind many who move through the system.
"It's an impact that cuts across every strata of society," he says. "It may show up in the way they parent. It may show up in the way they teach. It may show up in the kind of policy they write for government or the kind of services they deliver at a garage."
"Sexual victimization in and of itself isn't considered a primary issue," says Antoine Quenneville, clinical associate with The Men's Project. "Often it isn't until they get into other problems that one's identified."
Lesbian Pedophilia and the rape of girls
Don't attend performances.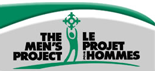 The Men's Project
"Men of Courage"

1st Ontario Provincial Conference on Male Sexual Victimizations.
It was held March 17-18, 2008
Sheraton Centre Hotel
Toronto, Ontario, Canada
The Men's Project, an Ottawa / Cornwall registered charitable service provider with the assistance of a grant from the Ministry of the Attorney General, hosted this conference.
About The Men's Project
From what was initially a volunteer run initiative, The Men's Project has grown to become one of Canada's leading counselling and educational agencies for men and their families, and in particular for all male survivors of sexual abuse committed by males and females.
The Men's Project has witnessed incredible expansion of their funded services, their fee-for-service programs, and their training and consultation services.
Their mandate is "helping men and their families build better lives". Read More ..