Canada's

Wicked mum murdered son, 8, with electrical cables after he caught her in sex romps with his granddad
The Mirror, UK, October 19 2016
Vicious Veronica Panarello throttled her son Loris to death and abandoned his body in a remote gully after he found out about the fling.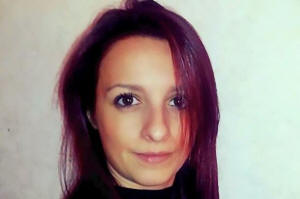 The "manipulative" mum, wept as she was jailed for 30 years at a court in Italy on Monday
A wicked mum who brutally murdered her eight-year-old son after he allegedly discovered she was having an affair with his grandfather has been jailed.
Vicious Veronica Panarello throttled her son Loris Stival with electrical cables and abandoned his body in a remote gully after he found out about the fling.
The "manipulative" mum wept as she was jailed for 30 years at a court in Italy on Monday.
Panarello, 28, had tried to pretend her son had been abducted to cover up the horrendous killing in November 2014.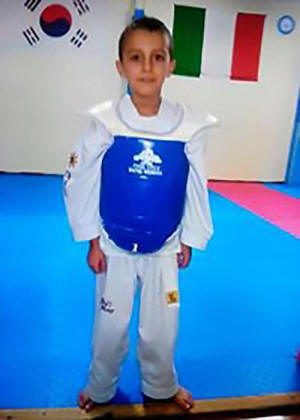 Panarello throttled her eight-year-old son Loris to death with electrical cables
She told Italian police in Santa Croce, Sicily, she had taken him to school and that he had disappeared by the time she came to collect him in the afternoon.
Officers began to suspect the boy's mother, judge Andrea Reale was told, when CCTV footage at the school did not back up her story.
The boy's body was eventually found by a hunter. He had suffered a severe head wound.
She was found guilty of the boy's murder and of concealing a body.
Prosecutors branded her an "egocentric, manipulative liar".
When Panarello finally confessed that her son had been killed and blamed her husband's father Andrea Stival.
She told an earlier court hearing that he had helped to plot and then carried out the murder because Loris had caught them having sex.
Mr Stival has denied the claim and is threatening to sue his daughter-in-law for slander, it has emerged.
Paternity Fraud & the Criminal Code of Canada
Paternity fraud: Is it or should it be a criminal offence under the Criminal Code of Canada?
You be the judge. Read More ..
A Quote Worth Remembering
"We must vigilantly stand on guard within our own borders for human rights and fundamental freedoms which are our proud heritage......we cannot take for granted the continuance and maintenance of those rights and freedoms."
John Diefenbaker
(1895-1979)

Paternity Fraud
UK National Survey

Scotland's National Newspaper
5,000 women polled
Half the women said that if they became pregnant by another man but wanted to stay with their partner, they would lie about the baby's real father.
Forty-two per cent would lie about contraception in order to get pregnant, no matter the wishes of their partner.

Associate Press, U.S.A.
April 3, 2009
PITTSBURGH (AP) - A western Pennsylvania mother has been charged with giving her 13-year-old daughter drugs and alcohol so the woman's boyfriend could impregnate the girl without her knowing, police said Thursday.
Shana Brown, 32, is no longer able to have children but wanted to have a baby with her current boyfriend, Duane Calloway, said Uniontown Police Detective Donald Gmitter. The pair decided to drug the girl so Calloway, 40, could have sex with her, he added.
"There's some sick people on this case," Gmitter said.
Brown has been charged with endangering the welfare of a child, turned herself in Thursday and was being held in the Fayette County jail, police said. Brown's attorney did not return a call for comment.
Calloway faces several counts of attempted rape. He was arrested Wednesday and remains in jail. It was not immediately clear whether he had an attorney.
The three attacks occurred in Brown's home in Uniontown, about 50 miles south of Pittsburgh, according to the criminal complaint.
Mother Charged with Killing Her Baby
Fire Officials Claim Fire Intentionally Set
NBC4-TV, Los Angeles, California, U.S.A.
LOS ANGELES, USA -- Murder charges are expected to be filed against a woman whose infant son's body was found in a washing machine after firefighters doused what they say was an intentionally set fire, authorities said Tuesday.
Latunga Starks, 32, was taken into custody last night, according to the Sheriff's Department Web site.
Los Angeles Police Department Lt. Dennis Shirey identified the mother and her nearly 3-month-old son, Michael Kelvin Thompson.

Australian Associated Press
December 05, 2008
A WOMAN who killed her infant son by jumping with him from the eighth floor of a city apartment block has walked free after being convicted of manslaughter.
Yeeda Topham, 40, of Roleystone near Perth, had pleaded guilty in the West Australian Supreme Court to a charge of unlawfully killing 21-month-old James Topham on November 5 last year. Read More ..
Mothers Who Kill Their Own Children

Days after buying another woman Valentine's Day flowers, a Sydney father came home to find a trail of blood leading him to the bodies of his two young children lying next to their mother, a court has been told.
Australian Associated Press
Aug 24 2009
The woman had given the couple's three-year-old daughter and four-year-old son rat poison and an unidentified pink liquid before smothering them and killing them, court papers said.
She then tried to take her own life, the NSW Supreme Court was told.
Doctors agree the mother, from Canley Heights in Sydney's west, was suffering from "major depression" when she poisoned her children on February 19 last year.
She has pleaded not guilty to the two murders by reason of mental illness.
As her judge-alone trial began, the mother's lawyer told Justice Clifton Hoeben his client didn't think life was worth living after learning about her husband's affair.
Women who kill their children are given sympathy and sentenced to "treatment" while men who do the same thing are charged with murder and sentenced to life.
Perhaps it is not a coincidence that women are many times more likely to murder their offspring than men.