Virtual Library of Newspaper Articles

Woman charged after dead babies found in Winnipeg storage locker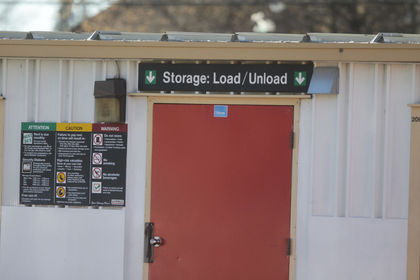 Winnipeg Sun, by David Larkins, Wednesday, October 22, 2014
WINNIPEG - Winnipeg police now say the bodies of six babies were found in a U-Haul locker Monday afternoon and have made an arrest in connection to the horrifying incident.
Police provided an update Wednesday morning and said it was not three or four infant bodies as originally thought that were found in the storage locker.
Andrea Giesbrecht, 40, of Winnipeg, who police say also goes by Andrea Naworynski, has been charged with six counts of concealing the body of a child and one breach of probation. She was arrested at a home, police said.
The offences are alleged to have occurred between March 7 and Oct. 20.
Police spokesman Const. Eric Hofley could not provide much more detail on how the babies were killed, why they were there, or what their relation is to the accused.
Hofley said the case has not been turned over to the homicide unit because more details still need to come to light on many lingering questions.
Hofley said homicide charges have not been laid, but have not been ruled out.
"So many of the questions that I expect you have will be answered forensically," Hofley said. "As you can see by the charges laid, right now we don't have any information regarding a homicide."
Hofley said the child abuse unit is still investigating, but acknowledged finding the answers may prove difficult.
"It's early in the investigation ... some of these questions may never be answered," he said.
Court documents show Giesbrecht was convicted of fraud Sept. 30 and sentenced to two years supervised probation.
Court heard Giesbrecht approached a 73-year-old woman, a neighbour of her deceased parents, and asked for a loan to pay off the taxes on the family home.
Over the course of four visits, the woman paid Giesbrecht a total of $7,850.
"My husband warned me not to (loan her the money) but she always came by when she knew he wasn't home," the woman wrote in a victim impact statement.
Giesbrecht wrote the victim two cheques to satisfy the loan, both of which were drawn on a closed account.
Giesbrecht's fraud was motivated by a long-standing gambling addiction, court was told.
As of her sentencing date, Giesbrecht had made no effort to repay the victim, Crown attorney Manoja Moorthy said.
"It's simply unacceptable to say that all of this is to be blamed on an addiction," Moorthy said. "She is 40 years old. She certainly knows the impact this has had on the victim."
Defence lawyer Allan Libman said Giesbrecht's parents lost all their savings to gambling.