Divorce- Family Law- False Allegations

Twisted tales of abuse
Some kids pressured to make false sex allegations by parent waging custody war
EDMONTON SUN, By LORI COOLICAN, January 20, 2004
In the bitter world of child custody battles, some parents are coaching their own kids to make false sexual abuse complaints - with disastrous results for everyone, experts say.
"We're very concerned and very conscious of allegations that have inklings that there may be custody and access (issues)," says Staff Sgt. Darren Eastcott of the Edmonton police Zebra Child Protection Centre, which investigates allegations of child sex abuse.
"When we are aware of them, we're very concerned about that and very careful of them. If there's a custody or access (dispute) ... there's a little bit of a brighter red light on it," he said. "There's nothing worse than to have somebody falsely accused of these kind of things."
Police don't keep statistics on how many abuse complaints relate to custody battles. But Eastcott said his unit typically encounters such situations a couple of times each month.
The centre even employs a full-time child welfare worker who specializes in custody and access disputes. Investigators have encountered cases where the same child has made allegations multiple times and investigators concluded they weren't being honest, Eastcott said.
"Parents should certainly not be involving kids in custody disputes. That's not fair emotionally to the child, let alone the former spouse," said Karen Smith, director of the Sexual Assault Centre of Edmonton.
"I just have no patience for that. There are so many people who have legitimate sexual abuse issues that it's not fair to waste the police or child welfare's time investigating. However ... the numbers of false allegations are very small."
Cops can charge people with public mischief for fabricating a complaint to police, but it's not always worthwhile when a child is caught in the middle, Eastcott said.
"The police do not want to continue kids being used as pawns in custody proceedings."
Of 725 child sex abuse complaints investigated by Edmonton police in 2000, 2001 and 2002, only 160 - about 22% -resulted in criminal charges being laid. But that doesn't mean the other 565 cases were all false allegations, Eastcott said.
"For example, if you have a victim who is too distraught and is not able to participate in the court case, sometimes we either stay the charges or suspend files until they're ready."
Some cases are resolved through mediation, while in others police can't gather enough evidence to make a conviction likely, so they don't consider it worthwhile to put a child through the pain of testifying, he said.
Paternity Fraud
UK National Survey

Scotland's National Newspaper
5,000 women polled
Half the women said that if they became pregnant by another man but wanted to stay with their partner, they would lie about the baby's real father.
Forty-two per cent would lie about contraception in order to get pregnant, no matter the wishes of their partner.
Paternity Fraud

The Sunday Times
Australia
March 27, 2005
IT sounded too good to be true and it was.
The fairytale that saw Federal Health Minister Tony Abbott reunited with the son he thought he had given up for adoption 27 years ago, ABC sound-recordist Daniel O'Connor, ended this week when DNA tests confirmed another man had fathered Mr O'Connor.
The revelations were devastating for all involved, not least Mr O'Connor.
Still reeling from the emotional reunion with his mother, Kathy Donnelly, and Mr Abbott a few months ago, a simple test of truth has thrown the trio into disarray a situation familiar to thousands of other Australians.
Paternity testing in Australia is a burgeoning industry.
The simplicity of the test cells are collected from a mouth swab grossly underestimates the seriousness of the situation.
Infidelity Causes Paternity Fraud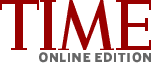 Devotion and betrayal, marriage and divorce: how evolution shaped human love.
Paternity Fraud - Civil Lawsuit
Unfaithful mother fined $120,170
Courier-Mail Newspaper
Australia
Unfaithful mother fined $120,170
From correspondents in Rio de Janeiro
Agence France-Presse
September 18, 2007
A BRAZILIAN woman has been ordered by the country's Supreme Court to pay a hefty fine to her husband for failing to mention that he was not the father of two of their children.
The Rio de Janeiro woman, whose identity was not disclosed, was ordered to pay her husband over $US100,000 ($120,170 Australian Dollars) for having hidden from him for almost two decades that the children in question were fathered by a lover, the court's offices said yesterday.
The husband also had sought damages from his wife's lover, the court said.
Paternity Fraud - Spain Supreme Court - Civil Damages

The Daily Mail, UK
18th February 2009
An adulterous Spanish woman who conceived three children with her lover has been ordered to pay £177,000 in 'moral damages' to her husband.
The cuckolded man had believed that the three children were his until a DNA test eventually proved they were fathered by another man.
The husband, who along with the other man cannot be named for legal reasons to protect the children's identities, suspected his second wife may have been unfaithful in 2001.