Fathers and Families - Roles

Dad: his role in today' s world is changing
Fort McMurray Today, Fort McMurray, Alberta, By NICOLE FITCH, Today staff, Friday June 17, 2005
Don't call him Mr. Mom.
From making video documentaries to changing diapers and attending Kindermusik lessons, stay-at-home dad Will Gibson has taken on a very different role in the last few years.
Gibson, 37, has learned a great deal after spending the past five years at home with his children during the day and working from his home office. He stresses that it' s not as easy as it sounds, however.
"I've done the Rambo run at the Princess Patricia' s Canadian Light Infantry Battle School and I've also dealt with a child throwing a temper tantrum at the grocery store, and I know which one is tougher, and it isn't the one where you're carrying the rifle," he said.
Gibson has worked in television, in news rooms, in the military and now from home. But Gibson now spends his time taking care of his children and writing for Syncrude Canada and magazines such as Alberta Venture, Maclean's and Canadian Business.
Watching his son Robert, 5, and two-year-old daughter Jane has taught him many things one can' t learn in school or at work.
"I have learned how to better manage my time, I have learned that raising kids from home isn' t easy. I have learned to appreciate my mother, who stayed at home and raised four kids on her own."
Gibson admitted that his own parents weren't entirely supportive of their son staying home and watching his children at first, but soon came around.
His mother is now glad he knows how to change a diaper and make a bottle and his father, although skeptical at first, told him before he passed away in April that "you have to hold onto these years. It' s good that you're spending lots of time with them, because (the years) go really quickly."
Gibson's son Robert doesn't know what he is going to buy his dad for Father's Day, but does like hanging out with him.
"I like playing soccer with my dad and with my team at practises," he said, adding one of his favorite things to do is play and watch movies with his dad and sister.
Gibson said there are two conditions that permit his situation to work: an understanding spouse and accommodating employer.
Gibson and his wife Lois both agree that neither wanted their children to be raised in day-care centres.
"It was just something we both had discussed before we had gotten married that we wanted to do, we didn' t really want to do the day care thing ... we wanted to try and raise our own children if we could."
He agreed that Father's Day in 2005 means something different than it did in previous decades. Times are changing with the role a father plays in a child's life. Many women are deciding to go back to work or focus more on their career; fathers are getting Rmore involved at home.
"If you look at what your grandmother expected your grandfather to do versus what your mom expects your dad to do and what you will one day expect your spouse to do, there are going to be different expectations," he told Today. "We could go back to the '60s, we could talk about sexual liberation and the (birth control) pill and how that kind of freed women to be able to go and work in the workplace and to kind of have it all. We're kind of in a post-feminist sort of era."
Debbie Martin-Cox from The Hub Family Resource Centre agreed, saying she has noticed more dads coming into the centre to play with their children.
"Some of those barriers have been broken down in the community. I think a lot of times dads work and they take a back seat and its the moms that are primarily at home.
"I think it's very important that fathers are involved in their children's lives and they are able to take time for positive interaction."
A Quote Worth Remembering
About The truth
"All truth passes through three stages. First it is ridiculed, Second it is violently opposed. Third it is accepted as self-evident."
Arthur Schopenhauer
(1788-1860)
Paternity Fraud
UK National Survey

Scotland's National Newspaper
5,000 women polled
Half the women said that if they became pregnant by another man but wanted to stay with their partner, they would lie about the baby's real father.
Forty-two per cent would lie about contraception in order to get pregnant, no matter the wishes of their partner.
Paternity Fraud

The Sunday Times
Australia
March 27, 2005
IT sounded too good to be true and it was.
The fairytale that saw Federal Health Minister Tony Abbott reunited with the son he thought he had given up for adoption 27 years ago, ABC sound-recordist Daniel O'Connor, ended this week when DNA tests confirmed another man had fathered Mr O'Connor.
The revelations were devastating for all involved, not least Mr O'Connor.
Still reeling from the emotional reunion with his mother, Kathy Donnelly, and Mr Abbott a few months ago, a simple test of truth has thrown the trio into disarray a situation familiar to thousands of other Australians.
Paternity testing in Australia is a burgeoning industry.
The simplicity of the test cells are collected from a mouth swab grossly underestimates the seriousness of the situation.
Infidelity Causes Paternity Fraud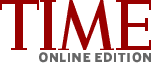 Devotion and betrayal, marriage and divorce: how evolution shaped human love.
Paternity Fraud - Civil Lawsuit
Unfaithful mother fined $120,170
Courier-Mail Newspaper
Australia
Unfaithful mother fined $120,170
From correspondents in Rio de Janeiro
Agence France-Presse
September 18, 2007
A BRAZILIAN woman has been ordered by the country's Supreme Court to pay a hefty fine to her husband for failing to mention that he was not the father of two of their children.
The Rio de Janeiro woman, whose identity was not disclosed, was ordered to pay her husband over $US100,000 ($120,170 Australian Dollars) for having hidden from him for almost two decades that the children in question were fathered by a lover, the court's offices said yesterday.
The husband also had sought damages from his wife's lover, the court said.
Paternity Fraud - Spain Supreme Court - Civil Damages

The Daily Mail, UK
18th February 2009
An adulterous Spanish woman who conceived three children with her lover has been ordered to pay £177,000 in 'moral damages' to her husband.
The cuckolded man had believed that the three children were his until a DNA test eventually proved they were fathered by another man.
The husband, who along with the other man cannot be named for legal reasons to protect the children's identities, suspected his second wife may have been unfaithful in 2001.