Virtual Library of Newspaper Articles

"Court rejects retroactive child support payments"
The Globe and Mail, by GLORIA GALLOWAY, February 3, 2004 - Page A8
TORONTO -- Courts cannot retroactively increase child-support payments solely because the parent making the payments failed to tell his or her ex-spouse of a salary increase in the years since the initial support order was made, the Ontario Court of Appeal ruled yesterday.
The three-judge panel of the appeal court said it must be shown that the children needed more money during the period in question or that other factors had come into play, such as a revelation that the non-custodial parent had failed to disclose the full extent of his or her financial situation before the original agreement was struck.
In addition, the court said, the custodial parent must explain his or her delay in asking for an adjustment.
"Parliament did not create a regime where child support varies annually with a payor's change in income," Judge John Laskin said in a unanimous decision that overruled an Ontario Superior Court ruling of a year ago.
"Retroactive support is tied to need [of the child] in part to ensure that a retroactive payment does not amount to a wealth transfer to the [other parent] disguised as child support."
This decision contrasts with an earlier Court of Appeal decision that implied there was a duty on the part of the non-custodial parent to disclose such changes in income.
It will affect similar child-support cases across Canada, said Harold Niman, the lawyer for Michael Walsh, a vice-president of institutional investments at a large insurance company who had been asked to make such payments retroactively.
Had the original judgment been allowed to stand, Mr. Niman said, all that "the custodial parent would have to do would be simply get the tax returns and come to court and say, 'I want to get child support dating back' to whatever year they separated forward."
The Walshes arrived at an initial support agreement in 1997 after a lengthy trial. They were granted joint custody, but Mrs. Walsh, who had given up a financial-services job in 1992 to take care of their two children, was to be the primary caregiver.
Mr. Walsh was ordered to pay child support of $2,021 a month, an amount that corresponded with accepted guidelines for his annual salary, which was then $175,000.
But Mr. Walsh changed jobs and, between 1998 and 2001, saw his annual income climb to $376,957, something Mrs. Walsh discovered in 2002 only after obtaining copies of his tax returns for the intervening years. She went back to court, and Mr. Walsh agreed to increase the payments to $3,071 a month for the two children.
Mrs. Walsh then asked that the increase be made retroactive to 1998. That case has yet to go to trial, but Madam Justice Lorna-Lee Snowie of Ontario Superior Court retroactively recalculated the payments and ordered Mr. Walsh to pay $42,917.88 in the interim.
There may be valid grounds for ordering such payments because, when support is not automatically adjusted "as the payor's income increases, the child effectively subsidizes the payor's improved standard of living," Judge Laskin said in his ruling yesterday. But such recalculations are not permitted under Canadian law, he said.
Instead, "Mrs. Walsh had to establish, and the motions judge had to find, that the children needed more support and that Mr. Walsh was able to pay Read More ..pport during the relevant period."
Carole Curtis, the lawyer for Mrs. Walsh, said she was not as convinced as Mr. Niman that the decision would have wide application, pointing out that it struck down a temporary order as opposed to a permanent judgment.
2004 Bell Globemedia Publishing Inc.
Paternity Fraud
UK National Survey

Scotland's National Newspaper
5,000 women polled
Half the women said that if they became pregnant by another man but wanted to stay with their partner, they would lie about the baby's real father.
Forty-two per cent would lie about contraception in order to get pregnant, no matter the wishes of their partner.
Infidelity Causes Paternity Fraud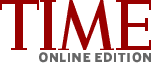 Devotion and betrayal, marriage and divorce: how evolution shaped human love.

Associated Press, USA
June 1, 2004
South Korean husband successfully sues wife for Paternity Fraud and gets marriage annulled. Wins $42,380 in compensation Read More ..
Paternity Fraud Philippines

The Visayan Daily Star, Bacolod City, Philippines, BY CARLA GOMEZ, February 28, 2009
Bacolod Regional Trial Court Judge Ray Alan Drilon has annulled the marriage of a Negrense couple after a DNA test showed that the child borne by the wife was not the biological offspring of the husband who works abroad.
The family court judge ruled that the marriage of the couple, whose names are being withheld by the DAILY STAR on the request of the court, was null and void.
Due to fraud committed by the wife in getting her overseas worker husband to marry her, properties acquired during their marriage are awarded in favor of the husband, the judge said in his decision, a copy of which was furnished the DAILY STAR yesterday.
The judge also declared that since the overseas worker is not the biological, much less the legitimate father of the child of the woman, the Civil Registrar is ordered to change the surname of the child to the mother's maiden name and remove the name of the plaintiff as father of the child.
The complainant said he was working as an electronics engineer in the United Arab Emirates and on his return to the Philippines in 2001, his girlfriend of 10 years with whom he had sex, showed him a pregnancy test result showing that she was pregnant.
On receiving the news he was overjoyed and offered to marry her. Shortly after he went to Saudi Arabia to work, and his wife gave birth to a baby girl in the same year.
The birth of the child only five months after their marriage puzzled him but his wife told him that the baby was born prematurely, so he believed her, the husband said. Read More ..
Paternity Fraud - Spain Supreme Court - Civil Damages

The Daily Mail, UK
18th February 2009
An adulterous Spanish woman who conceived three children with her lover has been ordered to pay £177,000 in 'moral damages' to her husband.
The cuckolded man had believed that the three children were his until a DNA test eventually proved they were fathered by another man.
The husband, who along with the other man cannot be named for legal reasons to protect the children's identities, suspected his second wife may have been unfaithful in 2001.

BBC, U.K., September 25, 1998
Females 'stray to gather the best possible genes for their offspring'
Infidelity may be natural according to studies that show nine out of 10 mammals and birds that mate for life are unfaithful.
Experts found animals that fool around are only following the urges of biology.
New studies using genetic testing techniques show that even the most apparently devoted of partners often go in search of the sexual company of strangers.
Females stray to gather the best possible genes for their offspring, while males are driven to father as many and as often as possible.
"True monogamy actually is rare," said Stephen T Emlen, an expert on evolutionary behaviour at Cornell University.
Paternity Fraud & the Criminal Code of Canada
Paternity fraud: Is it or should it be a criminal offence under the Criminal Code of Canada?
You be the judge. Read More ..
A Quote Worth Remembering
"We must vigilantly stand on guard within our own borders for human rights and fundamental freedoms which are our proud heritage......we cannot take for granted the continuance and maintenance of those rights and freedoms."
John Diefenbaker
(1895-1979)