Virtual Library of Newspaper Articles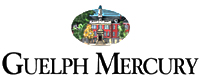 Tears, fury follow infanticide verdict
One father enraged, another relieved as woman who killed two baby sons is acquitted of murder
Guelph Mercury, Scott Tracey, September 12, 2008
GUELPH - A Guelph woman who admitted killing her two sons was acquitted of two counts of murder yesterday, prompting an angry outburst from one victim's father and tears of relief from the other.
"You're a f---ing murderer," the woman's former partner yelled at her before storming from the courtroom at Guelph's Superior Court. "No matter what, you're a f---ing murderer."
The man, followed from the courtroom by his mother and grandmother, could then be heard screaming and banging in the corridor.
Meanwhile, the woman's husband, seated on the opposite side of the courtroom between his mother and sister, began sobbing tears of relief.
"This is the outcome I was praying for because this will help her get help," the husband, crying and shaking visibly, told reporters outside the court minutes later. "This will get her help so she can deal with her kids who are still living."
The woman was convicted of two counts of infanticide. She faces a maximum seven years in prison, instead of the automatic life sentence she faced if convicted of murder.
Sentencing was set for Sept. 26.
The woman had pleaded not guilty to two counts of first-degree murder in the deaths of her 7-week-old son in Kitchener in 1998, and 9-week-old son in Guelph in 2002.
The woman, who cannot be named as she was 17 at the time of the first death and therefore faced one of the charges under the Youth Criminal Justice Act, admitted to police she intentionally suffocated her sons by covering them with blankets and plastic and waiting until they died before calling 911.
Both deaths were initially ruled cases of sudden infant death syndrome. But police in Guelph and Waterloo Region put together a task force to re-examine the cases after the woman admitted to a psychiatrist in December 2005 that she had killed her sons. She has also admitted having homicidal thoughts toward another son and her daughter, who both survived.
Defence counsel Craig Parry had urged Justice Casimir Herold to find his client guilty of infanticide, which is defined as the killing of a newborn infant by its mother while the mother's mind was "disturbed" by the effects of giving birth.
In arriving at his verdict, the judge relied heavily on the expert testimony of two psychiatrists, Philip Klassen and Julian Gojer.
"It is likely that her actions at the time of the alleged offences will come within the contemporary Canadian legal understanding of infanticide," Gojer wrote.
Crown attorney Jocelyn Speyer would not say whether the judgment will be appealed.
The woman's husband said he believes her actions were motivated by a mental disturbance following childbirth. The man said he does not know whether his relationship with the accused, who has been in jail awaiting her trial, will survive. But he said despite everything he still has strong feelings for his wife. "Oh yeah," he said with a smile when asked if he loves her.
Women who kill their children are given sympathy and sentenced to "treatment" while men who do the same thing are charged with murder and sentenced to life.
Perhaps it is not a coincidence that women are many times more likely to murder their offspring than men.
Our Most Popular Web Page
Hundreds of them.... female teachers who sexually assaulted 12 year old boys. Read about a lesbian tennis coach who sexually assaulted her 13 year old female student.
Read how a 40 year old female sexual predator blamed a 7 year old boy whom she claimed was "coming on to me" and whom she "hoped to marry someday." Read More ..

Associated Press, USA
June 1, 2004
South Korean husband successfully sues wife for Paternity Fraud and gets marriage annulled. Wins $42,380 in compensation Read More ..
Paternity Fraud Philippines

The Visayan Daily Star, Bacolod City, Philippines, BY CARLA GOMEZ, February 28, 2009
Bacolod Regional Trial Court Judge Ray Alan Drilon has annulled the marriage of a Negrense couple after a DNA test showed that the child borne by the wife was not the biological offspring of the husband who works abroad.
The family court judge ruled that the marriage of the couple, whose names are being withheld by the DAILY STAR on the request of the court, was null and void.
Due to fraud committed by the wife in getting her overseas worker husband to marry her, properties acquired during their marriage are awarded in favor of the husband, the judge said in his decision, a copy of which was furnished the DAILY STAR yesterday.
The judge also declared that since the overseas worker is not the biological, much less the legitimate father of the child of the woman, the Civil Registrar is ordered to change the surname of the child to the mother's maiden name and remove the name of the plaintiff as father of the child.
The complainant said he was working as an electronics engineer in the United Arab Emirates and on his return to the Philippines in 2001, his girlfriend of 10 years with whom he had sex, showed him a pregnancy test result showing that she was pregnant.
On receiving the news he was overjoyed and offered to marry her. Shortly after he went to Saudi Arabia to work, and his wife gave birth to a baby girl in the same year.
The birth of the child only five months after their marriage puzzled him but his wife told him that the baby was born prematurely, so he believed her, the husband said. Read More ..
Paternity Fraud - Spain Supreme Court - Civil Damages

The Daily Mail, UK
18th February 2009
An adulterous Spanish woman who conceived three children with her lover has been ordered to pay £177,000 in 'moral damages' to her husband.
The cuckolded man had believed that the three children were his until a DNA test eventually proved they were fathered by another man.
The husband, who along with the other man cannot be named for legal reasons to protect the children's identities, suspected his second wife may have been unfaithful in 2001.

BBC, U.K., September 25, 1998
Females 'stray to gather the best possible genes for their offspring'
Infidelity may be natural according to studies that show nine out of 10 mammals and birds that mate for life are unfaithful.
Experts found animals that fool around are only following the urges of biology.
New studies using genetic testing techniques show that even the most apparently devoted of partners often go in search of the sexual company of strangers.
Females stray to gather the best possible genes for their offspring, while males are driven to father as many and as often as possible.
"True monogamy actually is rare," said Stephen T Emlen, an expert on evolutionary behaviour at Cornell University.
Paternity Fraud & the Criminal Code of Canada
Paternity fraud: Is it or should it be a criminal offence under the Criminal Code of Canada?
You be the judge. Read More ..
A Quote Worth Remembering
"We must vigilantly stand on guard within our own borders for human rights and fundamental freedoms which are our proud heritage......we cannot take for granted the continuance and maintenance of those rights and freedoms."
John Diefenbaker
(1895-1979)