Florida Convicted Mother

PARENTAL RIGHTS - Convicted mom may get kids
The state Supreme Court will likely decide whether a parent can rehabilitate herself after harming a child, and can be trusted to be a parent again.
The Miami Herald, Miami, Florida, U.S.A. by CAROL MARBIN MILLER, Jan. 08, 2004
An appeals court has restored a Broward mother's right to raise her two small children, despite a 1996 manslaughter conviction in the killing of a 3-year-old stepdaughter -- who was kicked to death for taking a soda can from a refrigerator.
The decision marks the second time this year the appeals court has restored the rights of a mother who was found guilty in either criminal or juvenile court of serious child abuse or neglect.
In a seven-page opinion that is almost certain to create controversy, the Fourth District Court of Appeal in West Palm Beach ordered that Broward mother Joy Ford -- convicted of manslaughter and aggravated child abuse in 1996 -- be given another chance to regain custody of her two children. They were taken from her by child welfare officials.
Wednesday's opinion, together with a similar ruling last summer, poses a question of considerable import: Can a parent, who has been found guilty of harming a child in the past, rehabilitate herself or himself enough to be trusted with the care of another vulnerable child? The appeals court panel believes the answer is yes.
The Florida Supreme Court likely will have the final say. Next month, justices will hear arguments in the July case, in which the appeals court held unconstitutional a state law that allows judges to terminate parents' rights based on their past conduct.
The controversy centers only on a judge's ability to permanently sever a parent's rights to his or her child, the most far-reaching action a juvenile judge can take. It does not challenge the ability of state child welfare investigators to take into custody, at least temporarily, children who are at risk.
A spokeswoman for the Department of Children & Families declined to discuss the cases, as they are pending legal matters.
Wednesday's opinion, written by Judge W. Matthew Stevenson, said Broward Circuit Judge Michael L. Gates erred when he severed the parental rights of Ford to her son and daughter. DCF failed to prove Ford's killing of her stepdaughter in 1996 made her a threat to the lives of her other children, Stevenson wrote.
''The issue in these types of cases is whether future behavior, which will adversely affect the child, can be `clearly and certainly predicted','' Stevenson wrote for a three-judge panel. ``The department must prove a [link] between the act of abuse and any prospective abuse.''
At Ford's hearing in September 2002, state officials failed to provide sufficient evidence that Ford's past history of child abuse makes her unfit to raise children in the future, the opinion states.
Ford's attorney, Denise E. Kistner of Fort Lauderdale, said the ruling was a fair one that requires state officials to meet strict standards before courts can strip parents of a fundamental right: to raise their own children.
'As parents' attorneys, we have always argued that these issues need to be decided on a case-by-case analysis -- to determine what is the current risk to children, regardless of what happened in the past.''
In the July opinion, an appeals court panel reversed a ruling, also by Judge Gates, ending the rights of a mother, identified only as F.L., to raise a baby boy. The mother had lost the right to raise six older children due to child abuse and neglect.
Children's advocates say the opinions could leave children at risk of harm.
The ruling Wednesday involved Ford, who was convicted in April 1996 of manslaughter and aggravated child abuse in the death of her 3-year-old stepdaughter, Shaqunta Ford. At trial, the toddler's half-sister testified she saw Ford kick the child three times in the stomach.
The beating, the half-sister testified, was administered because Ford was angry the little girl took a soda can from the refrigerator.
At issue in the case is Ford's ability to raise two other children, one of whom was born after Ford was released from prison in January 1999. One child is living with a relative, and the other with a family friend, under the department's care.
"It's shocking to me that [the judges] would expect the department to prove something that has already been proven many times over," said Dr. Walter Lambert, who heads the University of Miami's Child Protection Team.
<
!--#include virtual="/sidebars/The-Scotsman-96-percent-of-women-liars-paternity-fraud-UK-statistics-survey.inc" -->
Paternity Fraud

The Sunday Times
Australia
March 27, 2005
IT sounded too good to be true and it was.
The fairytale that saw Federal Health Minister Tony Abbott reunited with the son he thought he had given up for adoption 27 years ago, ABC sound-recordist Daniel O'Connor, ended this week when DNA tests confirmed another man had fathered Mr O'Connor.
The revelations were devastating for all involved, not least Mr O'Connor.
Still reeling from the emotional reunion with his mother, Kathy Donnelly, and Mr Abbott a few months ago, a simple test of truth has thrown the trio into disarray a situation familiar to thousands of other Australians.
Paternity testing in Australia is a burgeoning industry.
The simplicity of the test cells are collected from a mouth swab grossly underestimates the seriousness of the situation.
Infidelity Causes Paternity Fraud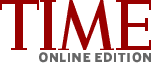 Devotion and betrayal, marriage and divorce: how evolution shaped human love.
Paternity Fraud - Civil Lawsuit
Unfaithful mother fined $120,170
Courier-Mail Newspaper
Australia
Unfaithful mother fined $120,170
From correspondents in Rio de Janeiro
Agence France-Presse
September 18, 2007
A BRAZILIAN woman has been ordered by the country's Supreme Court to pay a hefty fine to her husband for failing to mention that he was not the father of two of their children.
The Rio de Janeiro woman, whose identity was not disclosed, was ordered to pay her husband over $US100,000 ($120,170 Australian Dollars) for having hidden from him for almost two decades that the children in question were fathered by a lover, the court's offices said yesterday.
The husband also had sought damages from his wife's lover, the court said.
Paternity Fraud - Spain Supreme Court - Civil Damages

The Daily Mail, UK
18th February 2009
An adulterous Spanish woman who conceived three children with her lover has been ordered to pay £177,000 in 'moral damages' to her husband.
The cuckolded man had believed that the three children were his until a DNA test eventually proved they were fathered by another man.
The husband, who along with the other man cannot be named for legal reasons to protect the children's identities, suspected his second wife may have been unfaithful in 2001.
A Quote Worth Remembering
About The truth
"All truth passes through three stages. First it is ridiculed, Second it is violently opposed. Third it is accepted as self-evident."
Arthur Schopenhauer
(1788-1860)