Mothers Who Kill Their Children

Mother kills son with rod and hangs him
India By: Naveeta Singh, September 2, 2004
This story will shake your faith in the belief that a mother can never harm her own child.
On April 14, 30-year-old Dilip Bhosale was killed by his mother Kamlabai alias Kevlabai Bhosale (59) with an iron rod at Morarjinagar in Powai. She then hung his body from a fan. Dilip was staying with her for the past one year and was frequently unemployed.
All it took her to hit him on the head with an iron rod was his demand for money. One day, when he asked her for Rs 2,000, she got enraged and hit him with the rod, which killed him.
Then along with her daughter Asha Ravi Patil (30), tenant Suresh Shirsekar (30), second husband Firoz Khan (35) and his sons Shaikh Babu Khan (20) and Shaikh Qasim Kader Badshah (35), she took the body to Wagholi in Latur and disposed it.
To ensure that the blame for the murder did not fall on them, Kamlabai and two others went to her son-in-law Ravi Patil' s home with Dilip' s dead body and told him that they wanted to take him to the hospital, as he was not well.
"I refused because I am not on talking terms with them and my wife Asha (Kamlabai' s daughter) has also left me," says Patil.
A week after the incident, Kamlabai' s neighbour who had witnessed the hanging told Ravi about it, who filed a complaint with inspector Pathan of Powai police station.
"I tried to file a police complaint but it was not registered," says Patil. "As a result, I wrote applications to various ministers and government officials requesting them to conduct an inquiry into this matter," he adds.
Finally, an investigation was started with inspector E R Shiralkar, Powai police station, in charge. All six accused have been arrested.
However Asha Patil, the victim' s sister said, "How can I kill my own brother? My husband has deliberately hatched this plot, as I don't stay with him."
A Quote Worth Remembering
About The truth
"All truth passes through three stages. First it is ridiculed, Second it is violently opposed. Third it is accepted as self-evident."
Arthur Schopenhauer
(1788-1860)
Paternity Fraud
UK National Survey

Scotland's National Newspaper
5,000 women polled
Half the women said that if they became pregnant by another man but wanted to stay with their partner, they would lie about the baby's real father.
Forty-two per cent would lie about contraception in order to get pregnant, no matter the wishes of their partner.
Paternity Fraud

The Sunday Times
Australia
March 27, 2005
IT sounded too good to be true and it was.
The fairytale that saw Federal Health Minister Tony Abbott reunited with the son he thought he had given up for adoption 27 years ago, ABC sound-recordist Daniel O'Connor, ended this week when DNA tests confirmed another man had fathered Mr O'Connor.
The revelations were devastating for all involved, not least Mr O'Connor.
Still reeling from the emotional reunion with his mother, Kathy Donnelly, and Mr Abbott a few months ago, a simple test of truth has thrown the trio into disarray a situation familiar to thousands of other Australians.
Paternity testing in Australia is a burgeoning industry.
The simplicity of the test cells are collected from a mouth swab grossly underestimates the seriousness of the situation.
Infidelity Causes Paternity Fraud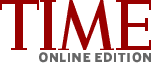 Devotion and betrayal, marriage and divorce: how evolution shaped human love.
Paternity Fraud - Civil Lawsuit
Unfaithful mother fined $120,170
Courier-Mail Newspaper
Australia
Unfaithful mother fined $120,170
From correspondents in Rio de Janeiro
Agence France-Presse
September 18, 2007
A BRAZILIAN woman has been ordered by the country's Supreme Court to pay a hefty fine to her husband for failing to mention that he was not the father of two of their children.
The Rio de Janeiro woman, whose identity was not disclosed, was ordered to pay her husband over $US100,000 ($120,170 Australian Dollars) for having hidden from him for almost two decades that the children in question were fathered by a lover, the court's offices said yesterday.
The husband also had sought damages from his wife's lover, the court said.
Paternity Fraud - Spain Supreme Court - Civil Damages

The Daily Mail, UK
18th February 2009
An adulterous Spanish woman who conceived three children with her lover has been ordered to pay £177,000 in 'moral damages' to her husband.
The cuckolded man had believed that the three children were his until a DNA test eventually proved they were fathered by another man.
The husband, who along with the other man cannot be named for legal reasons to protect the children's identities, suspected his second wife may have been unfaithful in 2001.