American's Files Lawsuit Against Alabama State Government
Montgomery Advertiser
Parents without custody file suit
Montgomery Advertiser, Alabama, U.S.A. By Jannell McGrew, September 30th, 2004
more than a quarter million Alabama parents who don't have custody of their children have joined a class-action suit against the state, alleging rampant mistreatment, fraud and "abuse of powers" to discriminate against noncustodial parents.
Auburn resident Richard Weiss, who filed the suit in U.S. District Court in Montgomery, said the state has, for years, trampled on their rights, denying them equal treatment, ordering excessive child support payments and robbing them of due process and equal protection.
"The family courts all across the country have been systematically denying parents their rights to their children," Weiss said Wednesday. "They have been depriving us of our right to raise our children and to be with our children. They routinely violate our constitutional rights as parents."
According to the 2002 U.S. Census, there are approximately 259,000 noncustodial parents in Alabama.
Alabama joins 28 other states that have filed the same class action suit against their respective states over the past two weeks, representing an estimated 25 million noncustodial parents. Weiss said more states are sure to follow.
"It's a uniform class action suit, and we are hoping to have all the class action suits consolidated for all 50 states and have a national class action suit," he said.
Gov. Bob Riley and state Attorney General Troy King are named as defendants in the lawsuit Weiss filed.
Suzanne Webb, spokeswoman for the attorney general's office, confirmed Wednesday that the office had received the complaint, but added: "We do not have any comment at this time."
The suit alleges "widespread practices" by the state in determining the care, custody and financial support of children. The state, the lawsuit alleges, unlawfully deprives noncustodial parents of a relationship with their children, does not ensure them equal time with their children and taxes them unfairly.
The state, the suit claims, has a "standard pattern, practice and even an unwritten policy of deliberate indifference" to noncustodial parents and their rights.
"Parents are tired of being mistreated as second-class citizens by state courts," Torm Howse, president of the Indiana Civil Rights Council, said in a statement Wednesday. His organization is coordinating the national class action suit.
"We are trying to protect the right of all fit parents to share equally in the custody and care of their children," he said.
Weiss' suit also claims that child support payments, based on income shares, are "inherently erred" and "have no basis in fact or established data." In addition, the suit claims, the state has no method of "reasonable accountability" for proving that the child support paid is actually used for the children for whom it is intended.
In part, the suit asks the court to give equal custodial status for all "fit" noncustodials, to prohibit custodial parents with minors from moving more than 60 miles away from their original physical residence and to abolish all child support forfeitures, such as revoking drivers' or professional licenses.
Plaintiffs also want the court to prevent their children's names or surnames from being changed without mutual consent and to establish "neutral" visitation centers staffed by professionals.
Montgomery resident Charles Wise was once a noncustodial parent. His children now are grown, but he said he understands the hardships parents face.
"Dealing with custody and family relationships that are in the process of divorce or separation are very sensitive issues," he said. "Divorce may be a legal separation, but it doesn't dissolve relationships to the extent that your parents are always your parents for future weddings, birthdays, graduations and other family activities."
Tim Smith, sitting state president of the Alabama Family Rights Association, said his organization supports the suit. The statewide group has about 250 members in Alabama and advocates for equal custodial status for noncustodial parents.
"Some of the problems are access to children as far as visitation and phone contact, access to school and or medical records and recognition as parent," said Smith, a noncustodial parent of an 11-year-old son. "Sometimes we feel that we are half parents."
"The significance of the suit is that it seeks to verify that both parents have equal footing in regards to the children," he added. "The way things stand now, that's not the case. Parents are not treated equally."
The association is not a plaintiff in the suit, Smith said, but members will discuss that option during its Oct. 9 meeting in Birmingham. In the meantime, he said, "ALFA may attempt to make a motion with the court to do a friend-of-the-court brief" in support of the class action suit
Paternity Fraud
UK National Survey

Scotland's National Newspaper
5,000 women polled
Half the women said that if they became pregnant by another man but wanted to stay with their partner, they would lie about the baby's real father.
Forty-two per cent would lie about contraception in order to get pregnant, no matter the wishes of their partner.
Infidelity Causes Paternity Fraud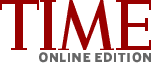 Devotion and betrayal, marriage and divorce: how evolution shaped human love.

Associated Press, USA
June 1, 2004
South Korean husband successfully sues wife for Paternity Fraud and gets marriage annulled. Wins $42,380 in compensation Read More ..
Paternity Fraud Philippines

The Visayan Daily Star, Bacolod City, Philippines, BY CARLA GOMEZ, February 28, 2009
Bacolod Regional Trial Court Judge Ray Alan Drilon has annulled the marriage of a Negrense couple after a DNA test showed that the child borne by the wife was not the biological offspring of the husband who works abroad.
The family court judge ruled that the marriage of the couple, whose names are being withheld by the DAILY STAR on the request of the court, was null and void.
Due to fraud committed by the wife in getting her overseas worker husband to marry her, properties acquired during their marriage are awarded in favor of the husband, the judge said in his decision, a copy of which was furnished the DAILY STAR yesterday.
The judge also declared that since the overseas worker is not the biological, much less the legitimate father of the child of the woman, the Civil Registrar is ordered to change the surname of the child to the mother's maiden name and remove the name of the plaintiff as father of the child.
The complainant said he was working as an electronics engineer in the United Arab Emirates and on his return to the Philippines in 2001, his girlfriend of 10 years with whom he had sex, showed him a pregnancy test result showing that she was pregnant.
On receiving the news he was overjoyed and offered to marry her. Shortly after he went to Saudi Arabia to work, and his wife gave birth to a baby girl in the same year.
The birth of the child only five months after their marriage puzzled him but his wife told him that the baby was born prematurely, so he believed her, the husband said. Read More ..
Paternity Fraud - Spain Supreme Court - Civil Damages

The Daily Mail, UK
18th February 2009
An adulterous Spanish woman who conceived three children with her lover has been ordered to pay £177,000 in 'moral damages' to her husband.
The cuckolded man had believed that the three children were his until a DNA test eventually proved they were fathered by another man.
The husband, who along with the other man cannot be named for legal reasons to protect the children's identities, suspected his second wife may have been unfaithful in 2001.

BBC, U.K., September 25, 1998
Females 'stray to gather the best possible genes for their offspring'
Infidelity may be natural according to studies that show nine out of 10 mammals and birds that mate for life are unfaithful.
Experts found animals that fool around are only following the urges of biology.
New studies using genetic testing techniques show that even the most apparently devoted of partners often go in search of the sexual company of strangers.
Females stray to gather the best possible genes for their offspring, while males are driven to father as many and as often as possible.
"True monogamy actually is rare," said Stephen T Emlen, an expert on evolutionary behaviour at Cornell University.
Paternity Fraud & the Criminal Code of Canada
Paternity fraud: Is it or should it be a criminal offence under the Criminal Code of Canada?
You be the judge. Read More ..
A Quote Worth Remembering
"We must vigilantly stand on guard within our own borders for human rights and fundamental freedoms which are our proud heritage......we cannot take for granted the continuance and maintenance of those rights and freedoms."
John Diefenbaker
(1895-1979)