Virtual Library of Newspaper Articles
The Orange County Register
Commentary
Truth should prevail in paternity
State may finally stop forcing men to pay support for kids they didn't father
The Orange County Register, By DIANNA THOMPSON and CARNELL SMITH, Thursday, June 5, 2003, Orange County, California, U.S.A.
Thompson is executive director of the American Coalition for Fathers and Children. Smith is founder of U.S. Citizens Against Paternity Fraud
Many find it astonishing that men are forced by court order to pay child support for other men's children. Yet in California, thousands of men are erroneously assigned paternity in default judgments and have been ordered by courts to pay child support for children whom DNA tests have proven aren't theirs. Men are not being properly served notice of paternity proceedings and have no idea they are "fathers" until the day their wages are garnished.
The large number of default judgments in California is a very serious problem. In L.A. County alone, 79 percent of the judgments it receives are assigned by default, meaning the alleged father never had his day in court.
To remedy this situation, the Legislature is now considering SB 1030 by Sen. Roy Ashburn, R-Bakersfield. This bill would offer relief for victims of incorrect default paternity judgments by releasing them from child-support payments if DNA testing proves they are not the biological fathers. On Monday, it won state Senate approval on a 34-2 vote. The bill now moves to the Assembly.
Looking at the apparent momentum of this bill, one might think that its eventual passage by large margins is almost inevitable. Nevertheless, the bill still faces major challenges in the near future - and a possible rerun of last year's debacle, in which Gov. Gray Davis vetoed the California Paternity Justice Act (AB 2240), even though it had passed easily in the Legislature. The bill would have relieved thousands of men who were wrongly assigned default paternity judgments. But Davis said that if AB 2240 became law, California might risk losing $40 million in federal funds. Instead of choosing justice for California families, Davis chose money for state coffers.
In his veto message, Davis ordered the Department of Child Support Services to work with the Legislature and advocates on both sides of this issue to develop recommendations that will address paternity fraud.
What's disconcerting to paternity fraud victims is that the paternity work group seems to have no sense of urgency in providing relief for their families, and the passage of SB 1030 is meeting opposition. For example, Assemblywoman Hannah-Beth Jackson, D-Santa Barbara, has attempted to pass legislation, AB252, which would prevent SB 1030 from moving forward until the paternity work group delivers its final recommendations. Fortunately for paternity fraud victims, AB252 failed to pass; however, there is a motion to reconsider.
The passage of SB 1030 would be a welcome relief to many families. Consider the case of the Kee family. Yvette Kee, a former U.S. Marine, describes how years ago, Yvette's husband, Chaka, who served in the U.S. Army, became the legal father of another man's child by a default paternity judgment issued in Orange County. He is now forced by court order to financially support this child at the financial expense of his own biological children.
Yvette testified in support of SB 1030 before the Senate Judiciary Committee and spoke of her husband, "His credit has been ruined, and our dream of owning a home together has not occurred because of that. His income tax refunds have been intercepted. He's not able to obtain a passport. ... It's really hard to explain to your family why your husband is not allowed to leave his country because he is supposed to pay support for a child that he did not create."
In Yvette's husband's case, the biological dad, who did not know that Mr. Kee had been wrongly named as the father, has stepped up to the plate as the dad, according to evidence she presented during her testimony to the Senate Judiciary Committee. She showed court orders for both men to pay support to the same child.
This is unconscionable. As Jeff Kent of the National Coalition of Free Men put it, "Paternity fraud victims can't wait months or years while the paternity work group comes up with recommendations. They need relief now."
---
Lesbian Pedophilia and the rape of girls
Don't attend performances.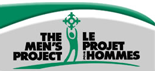 The Men's Project
"Men of Courage"

1st Ontario Provincial Conference on Male Sexual Victimizations.
It was held March 17-18, 2008
Sheraton Centre Hotel
Toronto, Ontario, Canada
The Men's Project, an Ottawa / Cornwall registered charitable service provider with the assistance of a grant from the Ministry of the Attorney General, hosted this conference.
About The Men's Project
From what was initially a volunteer run initiative, The Men's Project has grown to become one of Canada's leading counselling and educational agencies for men and their families, and in particular for all male survivors of sexual abuse committed by males and females.
The Men's Project has witnessed incredible expansion of their funded services, their fee-for-service programs, and their training and consultation services.
Their mandate is "helping men and their families build better lives". Read More ..