Virtual Library of Newspaper Articles

Ex-teacher gets six months for sexual assault of boy, 13
National Post, Ottawa Citizen, by Brendan Kennedy, Canwest News Service, Tuesday, October 28, 2008

Former Ingleside, Ont., teacher Jennifer Dorland, 42, was found guilty of sexual impropriety with a 13-year-old former student in 2004.
CORNWALL, Ont. -- A former Cornwall junior high school teacher who sexually assaulted one of her 13-year-old male students was sentenced Tuesday to six months in jail.
Jennifer Dorland, 42, who is now known as Jennifer Toews, was found guilty of sexual assault, sexual interference and invitation to sexual touching on Dec. 20, 2007.
The trial heard evidence that the former Grade 7 and 8 teacher had a sexual encounter with one of her former students, during which they kissed and fondled each other on a couch in Dorland's basement in September 2004. In spite of her convictions, Dorland, who has no prior criminal record, has maintained her innocence.
Justice Julie-Ann Parfett also sentenced Dorland to two years' probation, the conditions of which require Dorland to register as a sex offender, have no communication with the victim or his family, not come within 500 metres of the victim's home, place of work or school, not be alone with anyone under the age of 16 -- with the exception of her own children -- without another adult present and continue to attend counselling.
The father of the victim, whose name is subject to a publication ban, said he was satisfied with the sentence.
"Justice has been served. It's been three years coming, but justice has been served," he said, declining further comment.
Dorland's defence had been seeking a conditional sentence, the majority of which could be served under house arrest, citing a psychological assessment that showed Dorland is not a pedophile, is not likely to re-offend and was "emotionally vulnerable" when the sexual encounter occurred as a result of her failing marriage.
Crown prosecutors were asking for a sentence of at least 15 months.
In her sentencing decision, Parfett said she accepted the assessment by Dr. Paul Fedoroff, but it did not justify a conditional sentence. "While her psychological state may explain (her actions), it does not excuse it," she said.
Parfett said the fact that the charges against Dorland were based on a single incident and that she has "already paid a heavy price" in terms of loss of employment and reputation factored into her sentencing decision.
Parfett said she agreed with the Crown that no exceptional circumstances existed to merit a conditional sentence and that the jail sentence reflects the severity of the breach of trust between student and teacher.
"She stepped over a line -- a line drawn in concrete."
When Parfett delivered her sentence, Dorland, her hair shorter and greyer than when she last appeared in court, stood solemnly and quietly cried.
Dorland did not make eye contact with the victim's family.
Dorland's lawyer refused to comment after the hearing.
The Ontario College of Teachers revoked Dorland's teaching licence in May when a three-member disciplinary panel found that her actions "betrayed the trust of students, parents and the public."
Meanwhile, Dorland and the Upper Canada District School Board are named in a lawsuit filed by the student's family in Ottawa court.
The lawsuit, which was filed in January, seeks $300,000 in general damages for the student and $50,000 each for his mother, father and brother.
The family claims the student has developed severe anxiety, depression, insomnia, post-traumatic stress disorder, loss of confidence and self-esteem and chronic problems with assertiveness and feelings of powerlessness.
Lesbian Pedophilia and the rape of girls
Don't attend performances.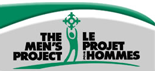 The Men's Project
"Men of Courage"

1st Ontario Provincial Conference on Male Sexual Victimizations.
It was held March 17-18, 2008
Sheraton Centre Hotel
Toronto, Ontario, Canada
The Men's Project, an Ottawa / Cornwall registered charitable service provider with the assistance of a grant from the Ministry of the Attorney General, hosted this conference.
About The Men's Project
From what was initially a volunteer run initiative, The Men's Project has grown to become one of Canada's leading counselling and educational agencies for men and their families, and in particular for all male survivors of sexual abuse committed by males and females.
The Men's Project has witnessed incredible expansion of their funded services, their fee-for-service programs, and their training and consultation services.
Their mandate is "helping men and their families build better lives". Read More ..


Health Canada Publication
"... the existence of a double standard in the care and treatment of male victims, and the invisibility and normalization of violence and abuse toward boys and young men in our society.
Despite the fact that over 300 books and articles on male victims have been published in the last 25 to 30 years, boys and teen males remain on the periphery of the discourse on child abuse.
Few workshops about males can be found at most child abuse conferences and there are no specialized training programs for clinicians. Male-centred assessment is all but non-existent and treatment programs are rare. If we are talking about adult males, the problem is even greater. A sad example of this was witnessed recently in Toronto. After a broadcast of The Boys of St. Vincent, a film about the abuse of boys in a church-run orphanage, the Kids' Help Phone received over 1,000 calls from distraught adult male survivors of childhood sexual abuse. It is tragic in a way no words can capture that these men had no place to turn to other than a children's crisis line." Read More ..