Don't cut child welfare, Premier urged
The Toronto Star, CAROLINE MALLAN, QUEEN'S PARK BUREAU CHIEF,Jan. 16, 2004.
Children's aid workers are asking Premier Dalton McGuinty to spare their funding when it comes to looming budget cuts in Ontario.
Public servants who work with children at risk say there is not enough money or staff in the system now, without the prospect of losing some resources as the Liberal government grapples with a $5.6 billion deficit.
Linda Aho, a child protection worker from Sudbury who is on the executive of the Ontario Public Sector Employees Union (OPSEU), said despite some positive changes made by the former Conservative government aimed at improving child protection laws, particularly a change in the definition of abuse that includes neglect, the result has been a mountain of paperwork and increased caseloads.
"(Those changes) opened up doors for us to homes we couldn't get into before," she said. "They doubled the staff, doubled the funding and tripled the workload."
Aho estimates social workers spend between 70 per cent to 75 per cent of their time on paperwork and urged the Liberal government to invest in better computer systems and Read More ..aff and services for children and families at risk.
OPSEU president Leah Casselman labelled much of the paperwork as unnecessary "butt covering" by the government aimed at reducing liability should a child be harmed while in the care of the province.
Both OPSEU and CUPE are entering into bargaining with regional Children's Aid Societies in the coming months and yesterday warned they cannot withstand budget cuts or wage freezes.
The Liberals have pegged the collective aid societies deficits in the province at $25 million.
A spokesperson for Children's Services Minister Marie Bountrogianni said the minister is aware that the current funding formula for child welfare is not adequate and can be improved.
"The fiscal framework can almost certainly be improved ... is likely not ideal and needs to be improved," said Andrew Weir.
Paternity Fraud
UK National Survey

Scotland's National Newspaper
5,000 women polled
Half the women said that if they became pregnant by another man but wanted to stay with their partner, they would lie about the baby's real father.
Forty-two per cent would lie about contraception in order to get pregnant, no matter the wishes of their partner.
Paternity Fraud

The Sunday Times
Australia
March 27, 2005
IT sounded too good to be true and it was.
The fairytale that saw Federal Health Minister Tony Abbott reunited with the son he thought he had given up for adoption 27 years ago, ABC sound-recordist Daniel O'Connor, ended this week when DNA tests confirmed another man had fathered Mr O'Connor.
The revelations were devastating for all involved, not least Mr O'Connor.
Still reeling from the emotional reunion with his mother, Kathy Donnelly, and Mr Abbott a few months ago, a simple test of truth has thrown the trio into disarray a situation familiar to thousands of other Australians.
Paternity testing in Australia is a burgeoning industry.
The simplicity of the test cells are collected from a mouth swab grossly underestimates the seriousness of the situation.
Infidelity Causes Paternity Fraud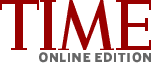 Devotion and betrayal, marriage and divorce: how evolution shaped human love.
Paternity Fraud - Civil Lawsuit
Unfaithful mother fined $120,170
Courier-Mail Newspaper
Australia
Unfaithful mother fined $120,170
From correspondents in Rio de Janeiro
Agence France-Presse
September 18, 2007
A BRAZILIAN woman has been ordered by the country's Supreme Court to pay a hefty fine to her husband for failing to mention that he was not the father of two of their children.
The Rio de Janeiro woman, whose identity was not disclosed, was ordered to pay her husband over $US100,000 ($120,170 Australian Dollars) for having hidden from him for almost two decades that the children in question were fathered by a lover, the court's offices said yesterday.
The husband also had sought damages from his wife's lover, the court said.
Paternity Fraud - Spain Supreme Court - Civil Damages

The Daily Mail, UK
18th February 2009
An adulterous Spanish woman who conceived three children with her lover has been ordered to pay £177,000 in 'moral damages' to her husband.
The cuckolded man had believed that the three children were his until a DNA test eventually proved they were fathered by another man.
The husband, who along with the other man cannot be named for legal reasons to protect the children's identities, suspected his second wife may have been unfaithful in 2001.
A Quote Worth Remembering
About The truth
"All truth passes through three stages. First it is ridiculed, Second it is violently opposed. Third it is accepted as self-evident."
Arthur Schopenhauer
(1788-1860)

ST. STEPHEN, N.B. - A New Brunswick judge says a woman who burned and dismembered her newborn son is criminally responsible for her actions.
Becky Sue Morrow earlier pleaded guilty to offering an indignity to a dead body and disposing of a newborn with the intent of concealing a delivery.
Judge David Walker ruled Friday that the 27-year-old woman may have been suffering from a mental disorder when she delivered the baby but that that was not the case when the baby's body was burned and its remains hidden.
It is not known if the baby was alive at the time of birth.
At a hearing last month, the court heard contrasting reports from the two psychiatrists. One said Ms. Morrow was in a "disassociated" mental state when the crime occurred. The other said she clearly planned her actions and understood the consequences.