Canada- Child Poverty Statistics

Child poverty: setting new goals
EDITORIAL
The Toronto Star, CAROL GOAR, Nov. 24, 2004
Giving up is not an option. But clinging to a faded dream is not a solution.
So today, on the 15th anniversary of his parliamentary resolution to end child poverty by 2000, Ed Broadbent will set a new goal. He will challenge Canadians to reduce the child poverty rate to 5 per cent within 10 years.
His new target lacks the tidy finality of the one he persuaded all MPs to endorse on Nov. 24, 1989, shortly before his retirement as leader of the New Democratic Party. It is less ambitious, less appealing.
But Broadbent, who returned to active politics this year, believes it is realistic and achievable. He calls it "a new agenda for a new time."
The child poverty rate currently stands at 15 per cent. It was 15.2 per cent when Broadbent issued his clarion call 15 years ago.
That's not a lot of progress (although, in fairness, it has come down from its peak of 21.6 per cent in 1996.)
To find out why so little has changed and to put the issue back in the spotlight, Broadbent has organized an all-party conference on child poverty.
He had hoped to hold it today, but backed off when the Auditor General chose this week to release her annual report on government waste and mismanagement. He set a new date of Nov. 30, but had to postpone it again when the President of the United States picked that day for his first official visit to Ottawa. The conference is now tentatively scheduled for February.
And therein lies the first clue as to why low-income children have fared so badly at a time of strong economic growth and melting budgetary deficits. They're not a political priority. Almost everything — statecraft, scandal, even the antics of a maverick backbencher — seems to eclipse them.
But the reasons Canada's child poverty rate has remained stubbornly high go deeper than inattention.
Both Ottawa and the provinces stopped building social housing in the '90s. That created a severe shortage of affordable accommodation in the nation's cities.
As rents rose, families had to spend an increasing portion of their income on shelter. Parents turned to food banks to feed their children. They skimped on everything from clothing to school supplies.
Although both levels of government now accept the need to provide subsidized housing, very little has actually been built.
The welfare system was systematically dismantled in the '90s. That pushed thousands of children below the poverty line.
The federal government moved first, eliminating the 30-year-old Canada Assistance Plan, under which it paid 50 per cent of the cost of social assistance. It offered the provinces smaller block transfers, which they could use any way they liked.
Most responded by slashing their welfare rates, none more aggressively than Ontario. Under former premier Mike Harris, the province's poorest parents lost 21 per cent of their income in one fell swoop.
Things have finally begun to turn around. The provincial Liberals raised welfare rates by 3 per cent last spring and Ottawa has put in place a new National Child Benefit. But it will take time to reverse the damage.
Minimum wage rates scarcely budged in the '90s. That meant parents in many service-sector jobs couldn't keep their children out of poverty.
In Ontario, the minimum wage was stuck at $6.85 an hour from 1995 to 2004. Over that time, its purchasing power shrank by 18.5 per cent.
The provincial Liberals have now raised it to $7.15 an hour, but that is not enough to keep a family afloat.
Employment insurance benefits became harder to get in the '90s. This deprived parents working in precarious, temporary and part-time jobs of their first line of defence.
Sixty-nine per cent of unemployed women received EI benefits in 1990. By 2001, the proportion had fallen to 33 per cent. Hardest hit were lone mothers, who have trouble working enough hours to qualify for benefits.

So far Ottawa — which collects billions more EI premiums each year than it pays out in benefits — has shown no inclination to change the system.
Child care, except in Quebec, remained unaffordable for most low-income families through the '90s. That made it impractical for mothers to pull their kids out of poverty by working.
In Ontario, the Harris government not only refused to invest in subsidized child care, it prevented a cent of federal money from going into the sector.
Ottawa and the provinces are now negotiating the details of a $5-billion early learning and child care plan. But it will take time to expand a system that can only accommodate 12 per cent of eligible children.

The good news, on this the 15th anniversary of Broadbent's motion to end child poverty, is that the harsh anti-welfare climate of the last decade seems to be abating. Punitive policies are being reversed. Money is starting to trickle back into housing, welfare, children's benefits and early learning.
The bad news is that, at the current rate, it will take a generation to fix the problem. That is why Broadbent is stepping forward with a new deadline, a new target and new determination.
This is the battle the 68-year-old MP came out of retirement to fight. He can't afford to waste time. Neither can Canada.
Paternity Fraud
UK National Survey

Scotland's National Newspaper
5,000 women polled
Half the women said that if they became pregnant by another man but wanted to stay with their partner, they would lie about the baby's real father.
Forty-two per cent would lie about contraception in order to get pregnant, no matter the wishes of their partner.
Paternity Fraud

The Sunday Times
Australia
March 27, 2005
IT sounded too good to be true and it was.
The fairytale that saw Federal Health Minister Tony Abbott reunited with the son he thought he had given up for adoption 27 years ago, ABC sound-recordist Daniel O'Connor, ended this week when DNA tests confirmed another man had fathered Mr O'Connor.
The revelations were devastating for all involved, not least Mr O'Connor.
Still reeling from the emotional reunion with his mother, Kathy Donnelly, and Mr Abbott a few months ago, a simple test of truth has thrown the trio into disarray a situation familiar to thousands of other Australians.
Paternity testing in Australia is a burgeoning industry.
The simplicity of the test cells are collected from a mouth swab grossly underestimates the seriousness of the situation.
Paternity Fraud - Civil Lawsuit
Unfaithful mother fined $120,170
Courier-Mail Newspaper
Australia
Unfaithful mother fined $120,170
From correspondents in Rio de Janeiro
Agence France-Presse
September 18, 2007
A BRAZILIAN woman has been ordered by the country's Supreme Court to pay a hefty fine to her husband for failing to mention that he was not the father of two of their children.
The Rio de Janeiro woman, whose identity was not disclosed, was ordered to pay her husband over $US100,000 ($120,170 Australian Dollars) for having hidden from him for almost two decades that the children in question were fathered by a lover, the court's offices said yesterday.
The husband also had sought damages from his wife's lover, the court said.
Paternity Fraud - Spain Supreme Court - Civil Damages

The Daily Mail, UK
18th February 2009
An adulterous Spanish woman who conceived three children with her lover has been ordered to pay £177,000 in 'moral damages' to her husband.
The cuckolded man had believed that the three children were his until a DNA test eventually proved they were fathered by another man.
The husband, who along with the other man cannot be named for legal reasons to protect the children's identities, suspected his second wife may have been unfaithful in 2001.
A Quote Worth Remembering
About The truth
"All truth passes through three stages. First it is ridiculed, Second it is violently opposed. Third it is accepted as self-evident."
Arthur Schopenhauer
(1788-1860)
Infidelity Causes Paternity Fraud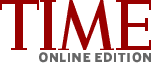 Devotion and betrayal, marriage and divorce: how evolution shaped human love.


The United Nations Convention on the Rights of The Child
See all the documents pertaining to Canada