Toronto Homeless People Need Homes

Enough talk: Homeless must become priority ...
The Toronto Star, THOMAS A. AXWORTHY, Aug. 9, 2004.
Paul Martin put it best in his 1990 Liberal task force report Finding Room: "All Canadians have the right to decent housing in decent surroundings at affordable prices ... there is currently a vacuum in federal policy ... Only the national government has the financial resources to address the full dimensions of the needs of this country."
That long-ago Liberal task force was co-chaired by Martin and Joe Fontana, recently appointed Canada's new Minister of Labour and Housing. In the upcoming minority Parliament, Martin and Fontana will have the chance to do what they so urgently advocated 14 years ago.
Minority governments, in fact, have been important in establishing a national housing policy.
The Trudeau minority in 1972-74 gave life to the ministry of state for urban affairs, and social housing was the main focus of its hard-driving minister, Ron Basford of Vancouver.
Under Basford's direction, Canada Mortgage and Housing signed agreements with provinces, municipalities and the not-for-profit sector to construct thousands of units of co-op housing. One-time grants for starter homes were part of the policy.
One group prepared a detailed rent supplement program to assist low-income Canadians in reducing their monthly shelter costs. Alas, this critical component of an anti-poverty strategy fell victim to budgetary pressures.
Yet, the foundations laid in the early 1970s were good ones and annually Canada added 10,000 to 12,000 social units to the housing base.
This affirmation of the centrality of shelter was thrown away in the neo-conservative mania that swept Canada starting in the mid-1980s.
Its nadir was reached in 1995 when Mike Harris cut social assistance by 22 per cent and then froze the rates at this low level as taxes were cut for everyone else.
Investment in social housing virtually ceased until the Chrtien government gingerly re-entered the field in 2000.
The result of this federal retreat was a calamity.
Nationally, the Federation of Canadian Municipalities estimates that a million Canadians need housing assistance. In Toronto, 73,000 people are on a waiting list for subsidized housing and more than 100,000 Torontonians pay more than 50 per cent of their income for shelter.
The FCM has drawn up a plan that draws on the earlier Trudeau national housing policy — construction of 20,000 new social units and rehabilitation of 10,000 existing units to provide 30,000 units a year. Over a decade, this would provide decent shelter to 600,000 to 700,000 Canadians in need. The annual costs of such a program would be $1.5 billion.VFontana doesn't have $1.5 billion annually: He has $1.5 billion over five years, according to the promises of the 2004 Liberal platform. But it is a start.
I have advocated that, over time, the $5 billion proceeds of the federal gas tax go into an infrastructure fund that would invest in transportation, the environment and housing. If this were to happen, we could reach the housing goals of the FCM. But for now, where should Fontana place his emphasis?
We should help first those who need help most: This requires that we end the blight of homelessness.
Just about the time the federal government withdrew from poverty reduction, Canadians began to notice desperate men and women sleeping on grates. Toronto had one emergency shelter in the 1980s, now the city spends $125 million to provide transitional shelter to the poorest of the poor.
Bill Phipps, former moderator of the United Church, writes about Calgary that 50 congregations have come together in a voluntary program, "In from the Cold." In 1999, they filled 9,200 beds, in 2003-04, 20,000. Children sleep in different church basements every night.
Every moral fibre in our being cries out that this must stop.
The famous Anne Golden Report On The Homeless in 1999 pinpointed the causes — poverty, lack of affordable housing, poor discharge planning from institutions, and social factors leading to personal maladies.
The homeless need a team approach to services but most of all they need a home.
John Sewell, former mayor of Toronto, in a stimulating report called A New City Agenda, makes the point that emergency shelters are a necessity but not a solution. We need permanent housing for the 7,000 in shelters.
Fontana should use his budget to assist cities in moving people from shelters to homes.
A million Canadians are in housing need, but thousands are in desperate need with nowhere to go. Start with the homeless and move from there to create a broad national housing policy.
The best way for Martin and Fontana to redeem their pledges of 1990 would be to get the children out of the church basements.
---
Thomas S. Axworthy is chairman of the Centre for the Study of Democracy, Queen's University. He was an adviser to former prime minister Pierre Trudeau.
Paternity Fraud
UK National Survey

Scotland's National Newspaper
5,000 women polled
Half the women said that if they became pregnant by another man but wanted to stay with their partner, they would lie about the baby's real father.
Forty-two per cent would lie about contraception in order to get pregnant, no matter the wishes of their partner.
Paternity Fraud

The Sunday Times
Australia
March 27, 2005
IT sounded too good to be true and it was.
The fairytale that saw Federal Health Minister Tony Abbott reunited with the son he thought he had given up for adoption 27 years ago, ABC sound-recordist Daniel O'Connor, ended this week when DNA tests confirmed another man had fathered Mr O'Connor.
The revelations were devastating for all involved, not least Mr O'Connor.
Still reeling from the emotional reunion with his mother, Kathy Donnelly, and Mr Abbott a few months ago, a simple test of truth has thrown the trio into disarray a situation familiar to thousands of other Australians.
Paternity testing in Australia is a burgeoning industry.
The simplicity of the test cells are collected from a mouth swab grossly underestimates the seriousness of the situation.
Infidelity Causes Paternity Fraud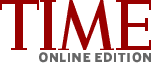 Devotion and betrayal, marriage and divorce: how evolution shaped human love.
Paternity Fraud - Civil Lawsuit
Unfaithful mother fined $120,170
Courier-Mail Newspaper
Australia
Unfaithful mother fined $120,170
From correspondents in Rio de Janeiro
Agence France-Presse
September 18, 2007
A BRAZILIAN woman has been ordered by the country's Supreme Court to pay a hefty fine to her husband for failing to mention that he was not the father of two of their children.
The Rio de Janeiro woman, whose identity was not disclosed, was ordered to pay her husband over $US100,000 ($120,170 Australian Dollars) for having hidden from him for almost two decades that the children in question were fathered by a lover, the court's offices said yesterday.
The husband also had sought damages from his wife's lover, the court said.
Paternity Fraud - Spain Supreme Court - Civil Damages

The Daily Mail, UK
18th February 2009
An adulterous Spanish woman who conceived three children with her lover has been ordered to pay £177,000 in 'moral damages' to her husband.
The cuckolded man had believed that the three children were his until a DNA test eventually proved they were fathered by another man.
The husband, who along with the other man cannot be named for legal reasons to protect the children's identities, suspected his second wife may have been unfaithful in 2001.
A Quote Worth Remembering
About The truth
"All truth passes through three stages. First it is ridiculed, Second it is violently opposed. Third it is accepted as self-evident."
Arthur Schopenhauer
(1788-1860)

ST. STEPHEN, N.B. - A New Brunswick judge says a woman who burned and dismembered her newborn son is criminally responsible for her actions.
Becky Sue Morrow earlier pleaded guilty to offering an indignity to a dead body and disposing of a newborn with the intent of concealing a delivery.
Judge David Walker ruled Friday that the 27-year-old woman may have been suffering from a mental disorder when she delivered the baby but that that was not the case when the baby's body was burned and its remains hidden.
It is not known if the baby was alive at the time of birth.
At a hearing last month, the court heard contrasting reports from the two psychiatrists. One said Ms. Morrow was in a "disassociated" mental state when the crime occurred. The other said she clearly planned her actions and understood the consequences.