MOTHER Murders Her 5 Year Old Child

Saskatoon woman charged with murder in young boy's death
CBC News, Jan 05, 2014
Saskatoon police have charged a 35-year-old woman with first-degree murder after a five-year-old boy was found dead in a west side home.
Initially investigators questioned a person of interest, who was charged late Saturday night. The 35-year-old woman is accused of first-degree murder in the boy's death.
In the early hours of Saturday morning emergency crews responded to a report of an injured child in the 400 block of Avenue R South.
The boy was pronounced dead at the scene. Police said he was suffering from a fatal injury, and while they know the cause of death no details have been released.
"It's hard for our officers to deal with. I can't imagine what it is like for the family," said Alyson Edwards with the Saskatoon police at a press conference on Saturday afternoon. "Any type of homicide is tragic, but when you're dealing with a small child, five years old, it's awful."
Police said three people, who were related to each other, were also in the home when officers arrived.
The names of the accused, and of the victim have not been released. It's not clear if there is any prior connection between the two.
An autopsy will be conducted as early as Monday.
This is Saskatoon's first homicide of 2014.
---

Kellie Johnson charged in death of Jonathan Vetter, 5
Saskatoon boy pronounced dead at a home in the 400 block of Avenue R South
CBC News, January 6, 2014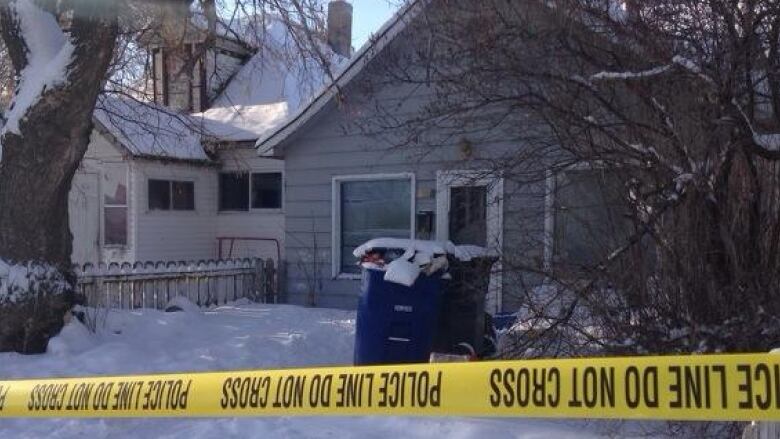 Saskatoon police are gathering evidence from a home in the 400 block of Avenue R South after a five-year-old boy was pronounced dead there Saturday morning.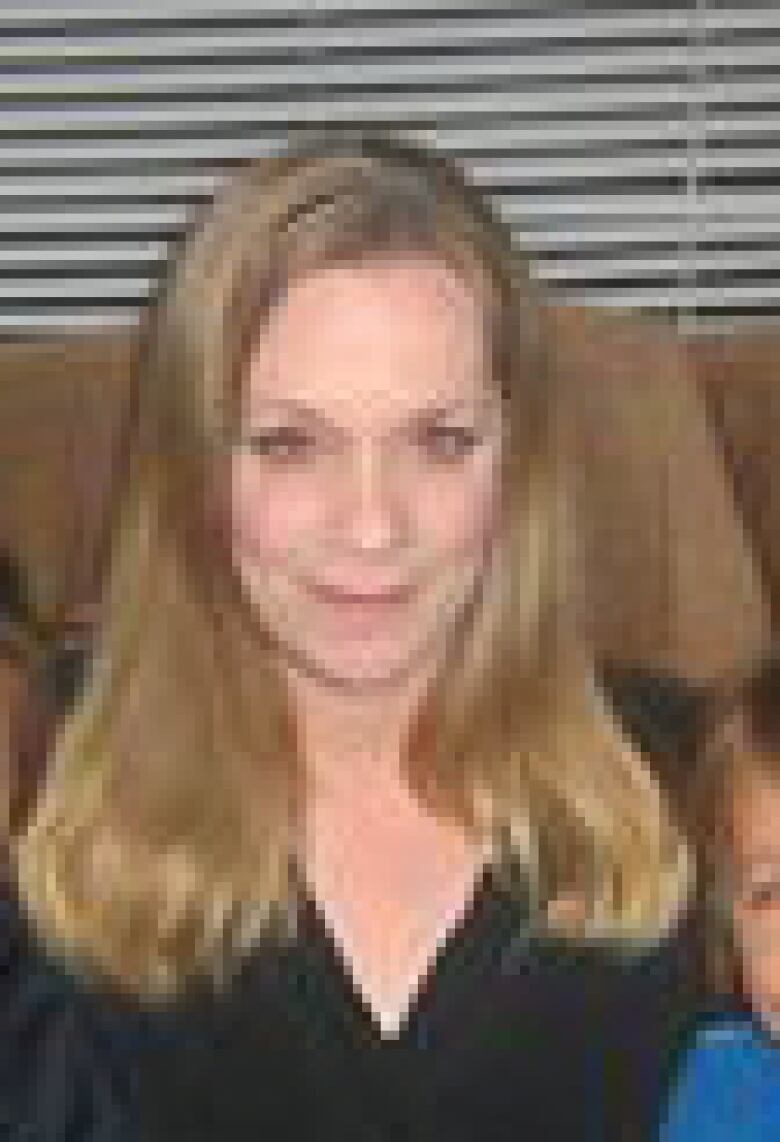 Kellie Johnson (Facebook)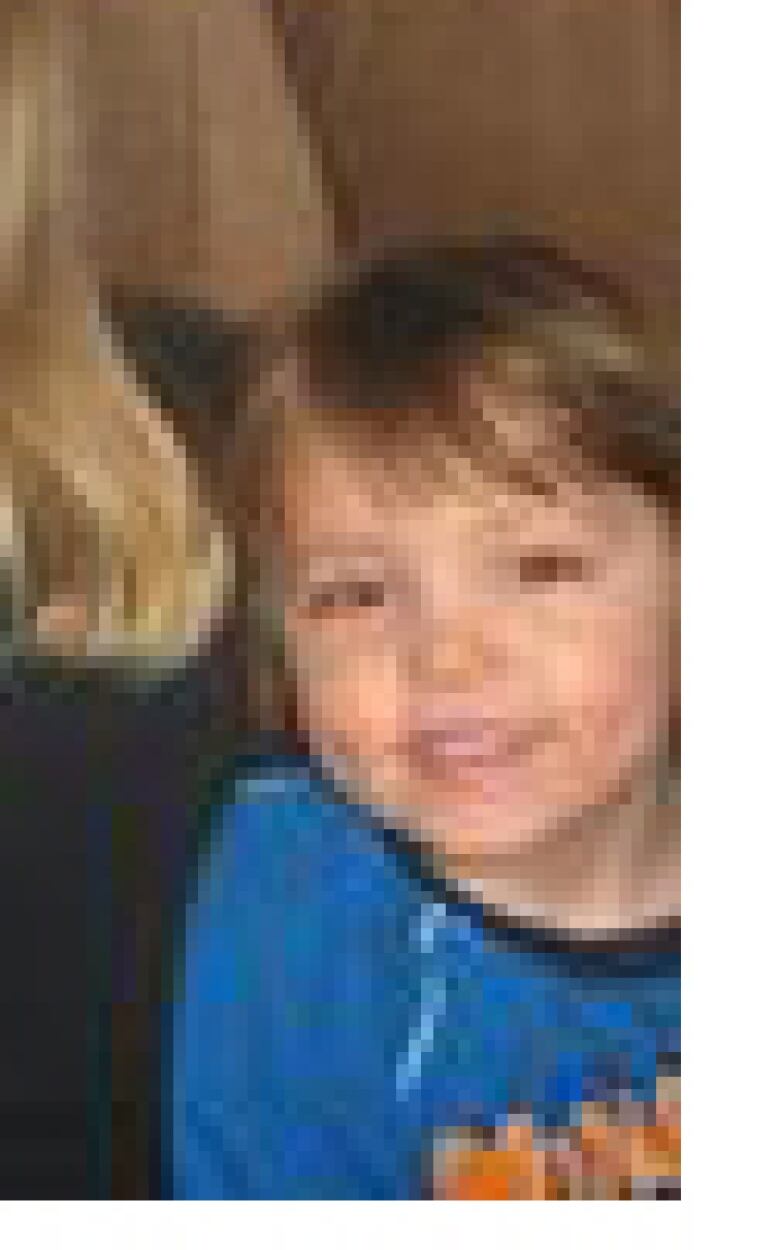 Jonathan Vetter (Facebook)
Saskatoon woman is charged with first-degree murder in the death of her young son.
Kellie Johnson, 35, made her first court appearance this morning. She's accused of killing five-year-old Jonathan Vetter.
She'll stay in custody until she returns to court tomorrow.
Police were called to a house on Avenue R South early Saturday morning with reports that a child was injured. Jonathan Vetter died at the scene. Police are not saying how the boy died.
Kellie Johnson was arrested Saturday and charged that same night with first degree murder.
Johnson is known to the authorities.
Last January, she was the subject of a missing person report after she left a mental health facility at the university. Family and friends were concerned about her welfare due to a history with mental illness, said the police report at the time.
Johnson also missed two court appearances in Saskatoon last year. She's also charged with threatening a man from Harris, west of Saskatoon.
---

Kellie Johnson not criminally responsible in son's death, judge rules
CTV Saskatoon, Tuesday, October 25, 2016
Kellie Johnson is not criminally responsible in the death of her five-year-old son, a Saskatoon judge has ruled.
Justice Neil Gabrielson delivered the verdict in the first-degree murder trial Tuesday afternoon at Saskatoon's Court of Queen's Bench.
Johnson, 38, was accused of killing her son Jonathan Vetter in January 2014.
The boy was found dead Jan. 4, 2014 in a home on the 400 block of Avenue R South.
Johnson killed him with a knife, both Crown and defence lawyers agreed. The case revolved around whether she was criminally responsible for her actions.
The defence argued she wasn't criminally responsible due to mental illness.
The mother had pleaded not guilty to the first-degree murder charge.
Johnson had been experiencing mental health issues for years and her mental state was deteriorating leading up to the killing, according to her defence lawyer Leslie Sullivan. She believed an imaginary figure, referred to as "the woman" throughout the trial, would kill her. She feared if "the woman" killed her, Vetter would be molested by her ex-boyfriend, become a molester himself and go to hell. She felt she was protecting him.
"I am satisfied that on the morning in question the accused was suffering from delusions such that she could not understand that her actions were morally wrong," Gabrielson wrote in his decision.
"She was trying to save her son from eternal damnation and to do that she believed that she had to kill him."
During the trial, Crown prosecutor Brian Hendrickson agreed Johnson was suffering from a psychotic episode linked to schizophrenia at the time of the killing, but said the mother was capable of making rational decisions.
He argued she knew the killing was wrong by societal standards because she hid the knife weeks before the incident, because she said "I'm sorry" after her son's death, and because she fled the house after the killing.
Gabrielson stated in his decision he accepted the testimony of two doctors who said Johnson didn't understand the killing was morally wrong.
He told Johnson he had a difficult time making the decision, to which she replied, "Thank you."
Johnson will be taken back to Saskatchewan Hospital in North Battleford, where her case will be looked at by the Saskatchewan Review Board.
She will remain in the hospital indefinitely, unless officials determine she does not pose a threat to the public. If she is deemed fit to return to society, she will slowly be reintegrated into public life.
The process could take years.