Virtual Library of Newspaper Articles

'I don't need to be saved,' male sex worker tells Senate committee
"I don't need to be saved, and all my friends who are in the sex work industry don't need to be saved," Maxime Durocher, 40, told a Senate committee hearing into Bill C36.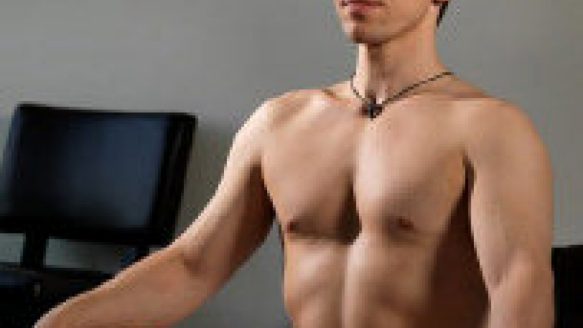 The Toronto Star, website published on Thu Sep 11 2014, print newspaper Fri Sep 12, 2014, By Tonda MacCharles, Ottawa Bureau reporter
OTTAWA-Gigolo. Escort. Prostitute. Sex worker. Whatever you call Maxime Durocher, don't call him a "victim."
"I don't need to be saved, and all my friends who are in the sex work industry don't need to be saved," Durocher, 40, told a Senate committee hearing into Bill C-36, the Conservative government's anti-prostitution bill.
Durocher testified against the bill Thursday along with Tyler Megarry, an outreach worker with Montreal's Sex Workers Program, RÉZO, a support group for male prostitutes who sell sex to other men.
"Our clients, men and women, are not perverts or criminals, and we are not victims," he said. "What we need is to be part of society just like everybody else: have law enforcement on our side."
As the first to represent male sex workers, Durocher and Megarry brought a new perspective to the parliamentary debate, but not a new message. "This bill is intended to stop trafficking and wanting to equate prostitution with trafficking, and the two are very different," said Durocher.
Both echoed the advice of several other groups advocating for current female sex workers: Bill C-36 will make life harder for male and female sex workers by scaring away good clients, and rushing communications with sketchy ones - meaning the work will become riskier, with little motivation to go to police.
But there is a big split among those who claim to advocate for sex workers.
Many advocates who have left the sex trade who call themselves "survivors" have made emotional appeals to the federal government to see sex work only as a dangerous, coercive and violent occupation, and its practitioners as victims. They disagree it can ever be a "free choice" but see it as forced on women, mainly, as a result of poverty, addictions or mental health issues.
The federal bill entitled The Protecting of Communities and Exploited Persons Act embraces that viewpoint. It targets clients and pimps as criminals, and casts individuals who sell sexual services as victims, along with communities and children who are exposed to prostitution.
Its critics have slammed a double standard - its continued criminalization of sex workers who communicate with would-be clients in a public place - and say it will reproduce the same risks and dangers to the safety and security of prostitutes that the Supreme Court of Canada denounced in its Bedford ruling in December.
Durocher described most of his female clients as "just sweet women."
It was a glimpse into a world that was clearly a revelation to many senators. They sat with bemused looks on their faces, some of whom questioned them closely.
Durocher said male sex workers are not "extremely prevalent" in Canada, but said there are more than senators might imagine.
Durocher said in an interview after his appearance that he got into sex work after he lost his job as an IT project manager in 2009, after the 2008 economic crash.
Though he'd received a severance package, he also wanted to write - fantasy is his genre - climb and continue to practice yoga. He couldn't get another job, needed money, and was introduced to sex work by a girlfriend who was an escort. He's not dating her anyRead More ..but Durocher was hooked.
"It's not negative. It's just a way to make a living," he said, adding he likes women, and to bring them sexual pleasure.
"There are great perks. One of my favorite one is to see a woman moan, to bring a woman to ecstasy. Is there a greater perk than that? And you get compliments - 'Ah, you're so beautiful, I like to be in your arms' - also there's travel."
He said he travels to meet international clients, has been to the U.S. and Europe, though business slowed in 2013 when he didn't always have a client a month, but it had begun to pick up this year. He does mostly "out-calls." Sometimes it's a weekend gig, sometimes one day or a night. However, the advent of C-36 has already cut into his income, he said.
Durocher told senators he had not been subjected to violence in his job, but he's had experience with "psychological violence" - women who "flip out" or had a "panic attack."
He said he opposed any form of violence or coercion of sex workers and believes no one underage should be involved in the sale or purchase of sex.
Megarry said part of the Conservatives' problem in the bill is it lumps everyone together, when the sex trade is as diverse as any other. "Male sex workers don't fit the ideal image of a victim."
He said C-36 will have a dangerous impact on the health of male sex workers who are at high risk for HIV and hep C infections if negotiations over condom use are too rushed, and targeting, criminalization or incarceration leads sex workers to miss any part of their daily anti-viral treatment regimes.
Durocher and Megarry said Canadian criminal laws already exist to cover violence, rape or murder of sex workers - an argument others have made during summer hearings at the Senate and by the Commons justice committee - but one the Conservatives have rejected as insufficient to eradicate prostitution.