Virtual Library of Newspaper Articles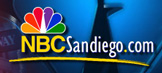 Teacher Sentenced For Sex With Student
Woman Had Faced 66 Months In Prison
NBC Sandiego, U.S.A., September 26, 2006
Danielle Walls, rapist
Danielle Walls, 27, a former Clairemont High School history teacher, was accused by prosecutors of having sex two years ago with a male student in her 10th-grade history class. Deputy District Attorney Dwayne Moring said Walls had sex with the boy 10 to 25 times at four or five hotels around the county.
On Tuesday, Walls was sentenced to one year in jail and will also be on probation for five years. Walls had faced up to five years and six months in prison. She could have been sentenced to as much as 16 years in prison if she had been convicted of all the original charges.
Walls addressed the courtroom prior to sentencing, apologizing to both the victim and his family, saying that the time of the incidents, she felt that her life didn't matter.
"I know what I did was very, very, very wrong, and I just wish and pray that people could understand what I was going through at the time," Walls told the court. "My life didn't matter to me any more at that point."
The student was 16 years old in 2004 when the incidents allegedly took place.
Walls pleaded guilty in July to five of the 16 counts she had originally faced, including multiple counts of unlawful sexual contact and charges of with furnishing alcohol to a minor and giving a controlled substance to a minor.
"During that time, the defendant was an out-of-control coke fiend," Moring said in court in June. "She furnished the victim with cocaine and alcohol."
Brown praised Walls in July for entering her plea and allowing the boy to avoid testifying.
"The sad thing is you had a bright future," Judge Frank Brown told Walls in court in July. "That's gone."